Who is Felix O. Adlon married to at present? Know about his early life, net worth, previous marriage, biography
Felix O. Adlon is a Film director. Felix also worked as a writer and producer. As a writer, his work was in Salmonberries, Younger and Younger, Eat Your Heart Out, and Mahler on the Couch. Similarly, as a producer, his work includes Younger and Younger, Eat Your Heart Out and K.D. Lang Talks with Percy Adlon About 'Percy Adlon's Salmonberries': 11 Years Later.
His directorial work was on Mahler on the Couch and Eat Your Heart Out. He is the ex-husband of actress Pamela Adlon. At present, he is married to German – Austrian opera singer Nina Adlon.
Who is Felix O. Adlon's wife Nina Adlon?
Felix O. Adlon is currently married to Nina Adlon who is a German – Austrian opera singer, film actress, and vocal coach. They have kept their married life private. She was hired for radio and television recordings on Sudwestrundfunk, Arte, and ORF.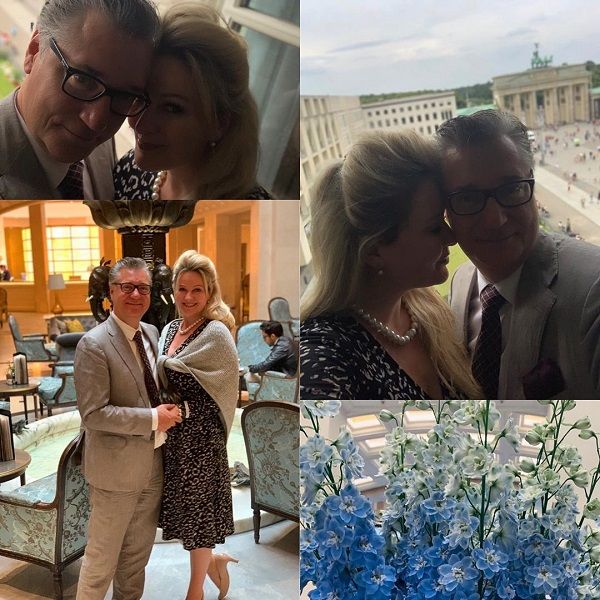 Nina is the mother of six children and among the six three are with her husband Felix. They live together in Vienna with their children. There is no much revealed about their married life as they seem to be away from the media.
Also read Who is Evelyn McGee-Colbert? Know about her age, married life with Stephen Colbert, children, net worth, biography
Early life of Felix O. Adlon
Felix Oktavian Adlon was born on 26th June 1967 in Munich, Germany. He is the son of Percy Adlon and Eleonore Adlon. His father Percy is a German director, screenwriter, and producer. Similarly, he is best known for his film Bagdad Café. He has been awarded many awards.
His mother Eleonore is a film producer. She has produced The Guardian and His Poet, Zuckerbaby, Younger and Younger, Forever Flirt, and many others. Felix attended Ithaca College.
How much is Felix O. Adlon's net worth?
Coming from a good family, Felix O. Adlon has an estimated net worth of $1 million. He earns a good amount of money from his work as a film director. His ex-wife Pamela Adlon has an estimated net worth of $16 million.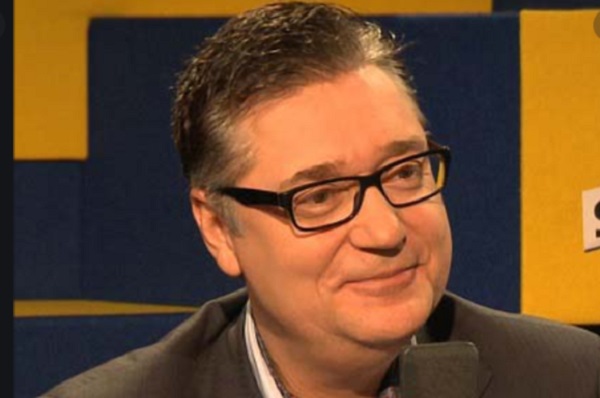 Pamela has worked as an actress in films like The King of Staten Island, Bumblebee, All Square, First Girl I Loves, The Pirate Fairy, I Know That Voice, 9 Full Moons, Secret of the Wings, Conception and many others.
Likewise, her TV roles include in This is Us, Rick and Morty, Pete the Cat, Young Sheldon, Costume Quest, Jeff & Some Aliens, The Big Bang Theory, The Loud House, Sanjay and Craig, Adventure Time, Playing House and many more.
Felix and Pamela's married life
Felix O. Adlon and Pamela Adlon dated each other during their high school days. Their love was very deep and they decided to get married. In the year 1996, they walked down the aisle. After being married for 14 years they decided to end their marriage.
During their married life they became parents of three children Gideon Adlon, Odessa A'zion, and Rocky Adlon. Their daughter Gideon has appeared on TV series like Louie, Girl Meets World, Better Things, Criminal Minds, American Crime, and many others.
Odessa has also appeared in Conception, Better Things, Nashville, Love, Ladyworld, Wayne, Noches con Platanito, Fam, Grand Army, and many others. Similarly, Rocky appeared in the 2011 Conception.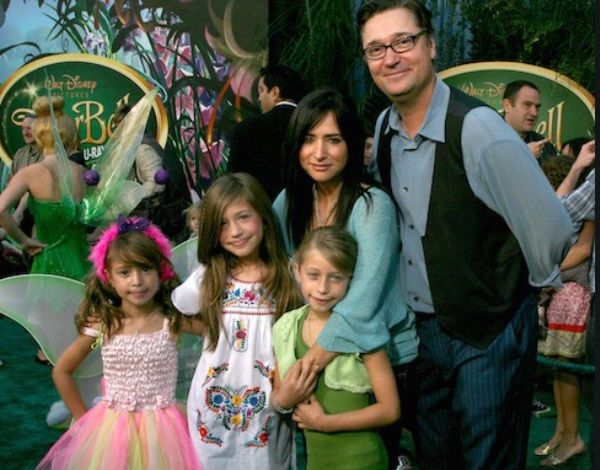 They divorced in the year 2010 after which Pamela moved to Germany. She is a single parent and looks after her children. Since her divorce in 2010, she has not remarried and is focusing on her career.
Also read Real reasons behind Ash Naeck and Avery Warner's break up! Know about his relationship, disagreed to get married after show, Grave's disease, more biography
Short bio on Pamela Adlon
New York-born Pamela Adlon is one of the talented actresses in Hollywood. The gorgeous and attractive diva, Pamela Adlon is also a voice-artist.
Presently, she is one of the prominent figures for her voice-over in the TV show, Recess, and King of the Hill. Additionally, her other TV projects are Louie, Better Things, and Californication. Read more bio…