Female celebrities Who Bucked traditions and Proposed to their male partner!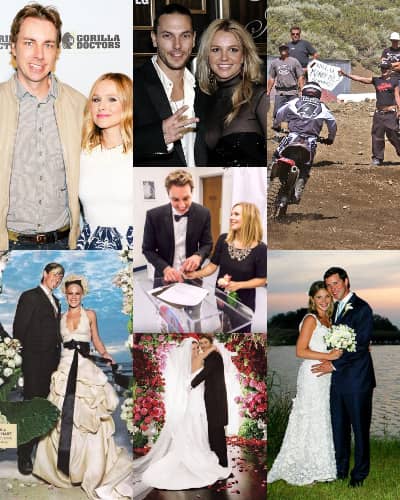 Not every time a boy proposes, sometimes females also propose to a male. Instead of waiting to be proposed and they are proposing themselves.
These are some female celebrities who have chosen to propose to their boyfriends.
Britney Spears proposed Kevin Federline!
Britney proposed to her husband Kevin Federline (best known as K Fed) in 2004 while they were on an airplane, flying from Ireland to New York City.
She told in an interview, All of a sudden I said, 'What if you want to get married?' And I kind of went from there to ask him if he would marry me,"
But K Fed refused. The DJ said, 'Toxic' singer at first. "I was taken by surprise. I thought the guy was supposed to ask the girl. So a couple of minutes went by and then I asked her. I wasn't thinking about asking her right away, but I did without reservation. I'd known for a while that she's the one,"
Later, in 2004 October, they were married for three years. They have two sons together named Sean Preston and Jayden James.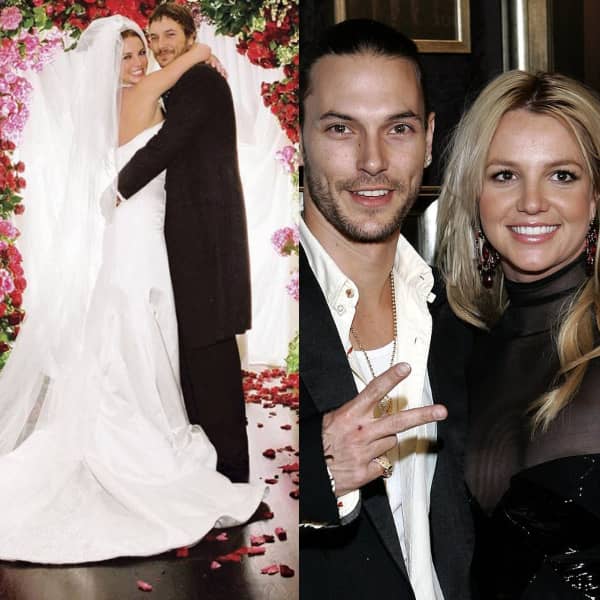 Also read, Cher comes out in support of Britney Spears and her freedom from 'greedy' people around her!
Kristen Bell asked Dax Shepard " Will You Marry Me" on Twitter!
When they first met in 2007, Bell told that she first felt "no sparks whatsoever," which is a nice reminder to always give people a second chance and date. And the one thing I remember is that he talked so much,"
Later in 2007, they reunited at a hockey game and started dating, leading to a years-long relationship. In 2009, Dax proposed to her but they vowed to not get married until everyone could.
After the Supreme Court struck down the Defense of Marriage Act, she celebrated by asking her comedian hubby to tie the knot in June 2013 on Twitter. She tweeted "will you marry me? Xo" with the hashtags #marriageequality and #loveislove.
And, he replied enthusiastically with a "F**k yes!!!!!!!!!!!" They got married in October of the same year. They have two daughters named Delta and Lincoln Shepard.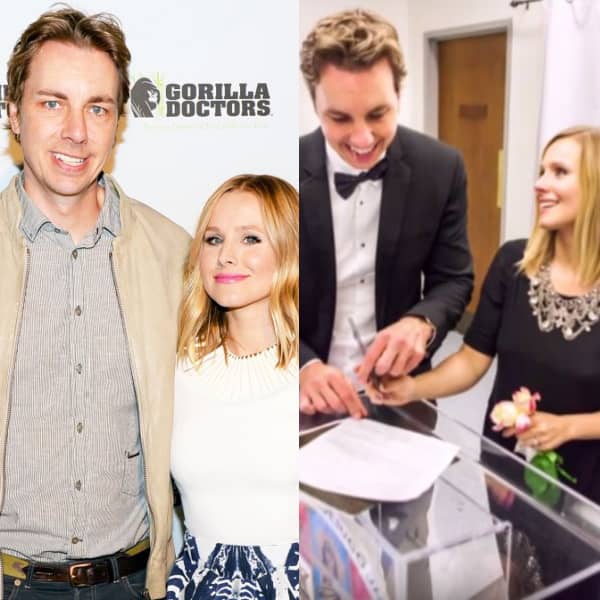 Did Pink propose to Carey Hart at a race on his third lap?
They met in 2001 when Pink was at the Summer X Games and Hart was competing. They dated on and off for years, breaking up in 2003 but reconciling a year later.
Pink proposed to her then-boyfriend motocross superstar Carey Hart in June 2005. The pop star waited until he was on his third lap at a race and held up a board asking, "Will You Marry Me?" followed directly by one that explained "I'm serious!" after he didn't pull over.
They tied the knot six months later in Costa Rica. Now, they have two children daughter Willow, and a son, James. They also briefly separated but reunited after he appeared in her music video for 'So What.'
In 2017, Pinks said something rocky about a relationship, "I'll look at [Carey] and go: I've never liked you. There's nothing I like about you. We have nothing in common. I don't like any of the s*** you like. I don't ever wanna see you again,"
She also added "Then two weeks later I'm like, things are going so good, you guys. Then you'll go through times when you haven't had sex in a year. Is this bed death? Is this the end of it? Do I want him? Does he want me? Monogamy is work! But you do the work and it's good again."
After the separation, they still manage to go together through hard times. Now. they are happy with four families.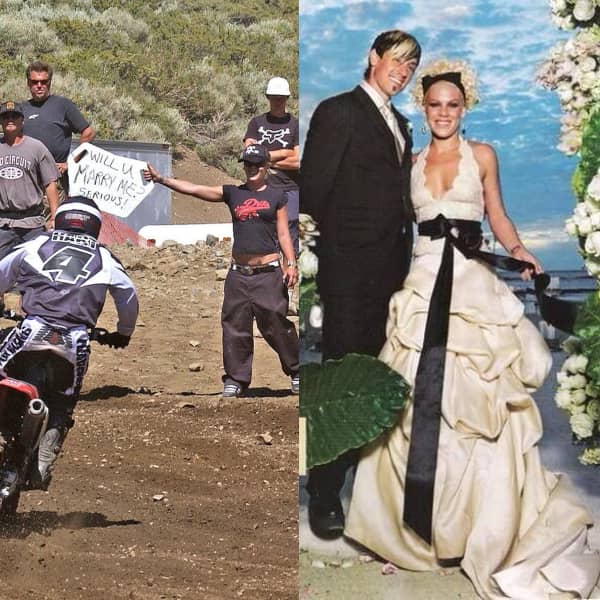 You may also like to read Singer Pink's writes about the wonderfulness and awfulness of marriage! She said that therapy helped save it!
Haley Lu Richardson and Brett Dier are now engaged!
After dating for seven years, the actress knew Haley wanted Jane the Virgin actor Brett Dier to be her husband.
In March 2019, she told "Neither of us is, like, crazy romantic people, so nothing was planned. He was sitting there eating a pizza and he was telling me a joke that Shia LaBeouf had said in an interview, and he was, like, pretending to be Shia LaBeouf explaining this joke and for some reason, I just cut him off and was like, 'Wanna marry me?'
Now, they are happily engaged and planning their wedding.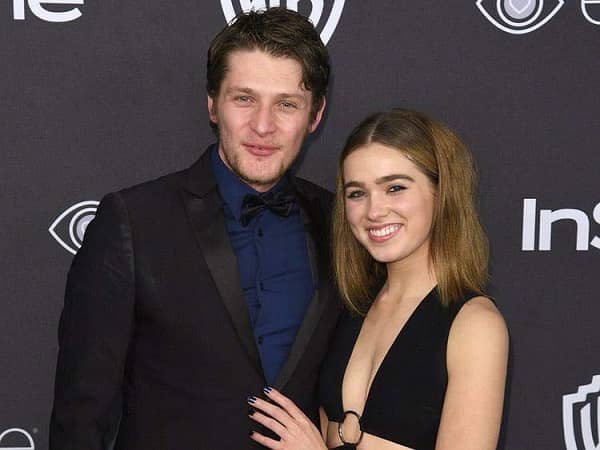 Jenna Bush Hager proposed to Henry Chase Hager before 5 years they were married!
Before the Today host's husband asked her to marry him, Jenna proposed to her husband.
Recently, she told her cohost Hoda Kotb " I asked Henry to marry me" Then Kotd asked, "How did I not know that?" She said "Because he said no, and then he asked me five years later,'
Jenna also added "After three months of dating — I might've had a Christmas cocktail  and we were dancing, and I said, 'This is it, I know it, let's just get married, what are we waiting for?'
She explained Henry smiled and he was like, 'I'm crazy about you, but you're young.' LAter in 2008, the pair got married and shared three children.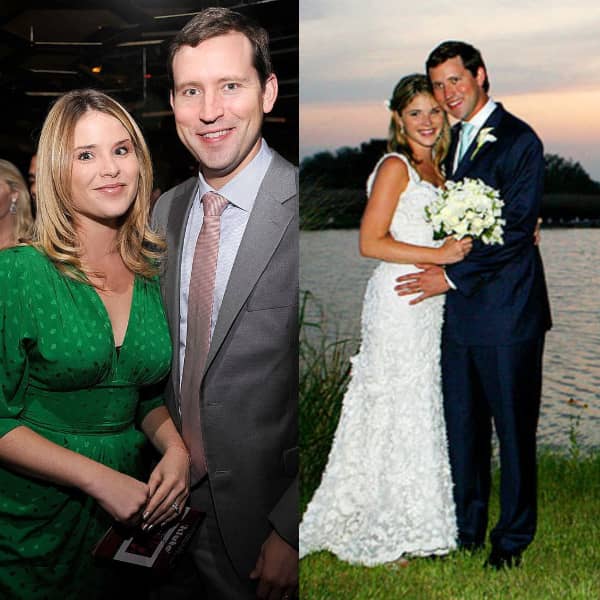 Also read, Jenna Bush was the first to propose to her husband Henry Hager!