The female strength! Leah Messer has instilled the concept of self-love in her daughters and they are all strong human beings now!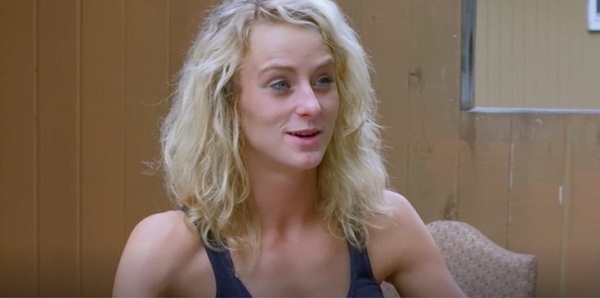 Leah Messer has learned it the hard way! She faced a lot of mental health issues in the past and it was this experience that made her know of ways to overcome it. She is now teaching her daughters the weapon of self-love. She was on a podcast when she gave people an insight into her past struggles with mental health.
Leah Messer opened up about her mental health battle
Leah Messer was talking on Life Reboot Podcast with Leah Messer, Lindsey Rielly, and Brian Scott when she told the listeners on her low confidence and how she dealt with it. She also disclosed that she had gone in for suicidal thoughts at that time. Leah said:
"I had high expectations of who I was supposed to be as a mother, a wife, person and I… just never reached them,"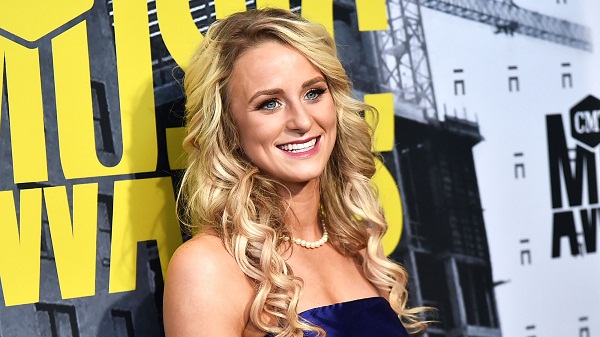 Leah fought back and realized the worth of life and managed to pull herself out of this dark phase in her life. Let us know how she managed to normalize after that bad patch in her life!
Leah's comeback through the power of words
Leah took to some inspirational and motivational messages and quotes to try to come back to normal. She said that she used to hand such motivational messages on her mirror and read it daily so that they become part of her life and she could imbibe them. She explained:
"It's like I had to train my mind to know that I am loved, I'm confident, I'm worthy and until I said that repeatedly to myself and … it just did wonders."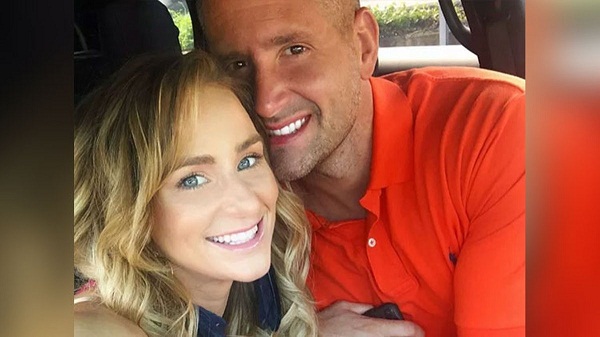 Leah Messer and her three daughters
Leah has three daughters who are named Aliannah, Aleeah, and Asalynn. Leah talked about her little ones and said:
"Even for my girls, when they started school this year, they knew… Addie wrote on the chalkboard, she was like… 'I'm happy because I have a family that loves me and she even put like why and blessed."
One of her daughter Ali was diagnosed with an incurable muscular disease called muscular dystrophy. It was a sad time for Leah and she used this same method to overcome this sorrow. She used the inspirational method and it worked and it was also a simple one. Leah told:
"I cried, oh my gosh, it was unbearable. But at that moment I realized that she's an incredible little girl that is going to do incredible things in her life no matter what she has, no matter what she goes through."
Also read: KORN front man Jonathan Davis talks about estranged wife Deven Davis death! She lost battle with Mental illness and addiction a week ago!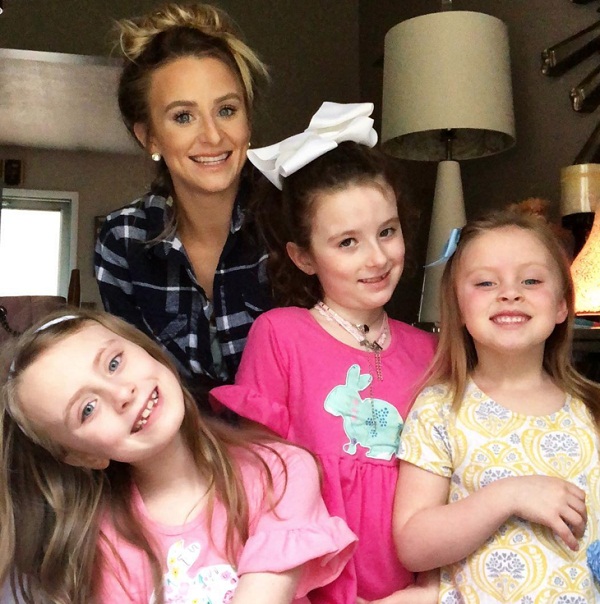 Leah had said that it was her pain and bad experiences in life that made her stronger and she has now become brave and can cope with such severe problems in a better way. She said that her daughters also have learned this from her and they too now believe in self-love and live a good life against all odds.
Also read: Reality TV star Nadia Essex is rushed to NHS emergency after concerns arose about her mental health!
Credit: celebrityinsider.org