Feminist and Civil rights activist, Sheila Michaels popular as Ms. as a default form for addressing for women despite their marital status
Sheila Michaels was a feminist and civil rights activist who hailed from America. She gained a lot of popularity and fame for popularizing Ms. as a default form for addressing for women despite their marital status.
Career, Salary and Net Worth
Sheila Michaels started her career as a member of the Congress of Racial Equality. Later on, she began spreading the term Ms. from 1961 when she noticed it in a newspaper.
Later on, she appeared on the New York City radio station WBAI in the year of 1969. For her appearance, she grabbed the attention of Gloria Steinem. Soon, she named her magazine Ms. in the year of 1972. 
In the year of 1975, she went to Laos, to help the children who were injured during the Vietnam War.
Furthermore, she also served as an oral historian where she questioned members of Congress of Racial Equality (CORE).
Also, she drove a taxi in New York City for more than ten years and at the same time ran a Japanese restaurant along with her husband. Talking about her net worth, she had never mentioned it so her net worth is unknown.
On her Relationships
Currently, Sheila Michaels was married to a Japanese chef in New York City named Hikaru Shiki. However, their date of marriage was never revealed. They were in the relationship for more than 10 years and divorced later on. They didn't have any children in their marriage.
After her divorce, she remained meticulous about her personal life. Therefore, it is unknown if she was in the relationship or not since then.
Sadly, she died from leukemia on June 22, 2017, at the age of 78. She left a mark in this world for her bravery to uplift woman in the society and always will be remembered.
Early Life, Childhood, and Education
Sheila Michaels's was born on May 8, 1939. Being born in the St. Louis, Missouri U.S., her nationality was American. She was born to Alma Weil Michaels, who was a playwright and theatrical producer, and Ephraim London who was a civil rights attorney.  However, her ethnicity is unknown. She spent most of her childhood with her grandparents after her parents divorced.
Reflecting on her education and qualifications, she acquired her high school graduation from  St. Louis.  After that, she enrolled in College of William & Mary but was later expelled for writing anti-segregationist articles.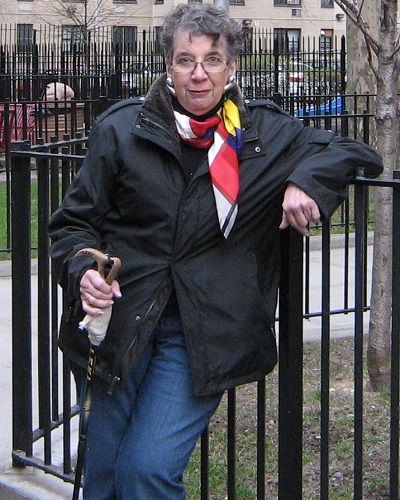 Some more Interesting facts
Sheila Michaels has always maintained an admirable and charitable image in her career earning her a respectful reputation. She is very dedicated as well as inspirational for what she did for the upliftment of the women in the society. Also, she became a legend who fought against unfair policies society had for women.