The story of the feud between the best friends makeup artist Jeffree Star and entrepreneur Kat Von D!
The makeup artists Jeffree Star and Kat Von D were once upon a time very good friends. But some feud occurred between the two pals and they are now enemies. So what was this feud? People even thought that the bitterness crept up in their amicable relations after the two had their own independent cosmetic lines and became professional rivals in that way! Kat Von D had also issued a public statement that revealed her denouncement of Jeffree Star. The whole story here!
The start of their friendship-Kat Von D and Jeffree Star
In 2010, Kat Von D was at the peak of her career. She had gained fame as a tattoo artist. Kat had starred in the reality TV show called Miami Ink. She went on to form her own tattoo studio and also her own reality TV show called LA Ink.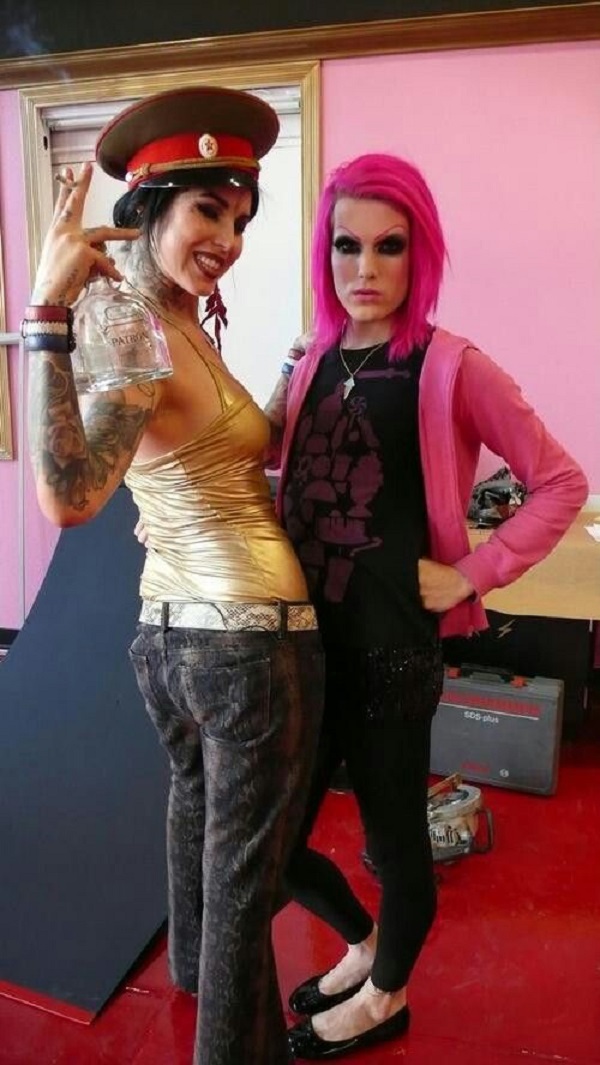 Jeffree Star was a singer and songwriter. He was an aspiring makeup artist who wanted to have some tattoos done on his body. He thought of Kat Von D as the artist who would do this job for him. So Jeffree quickly contacted Kat via email asking her whether she would be interested to do portraits of Marilyn Monroe and Sharon Tate. Kat, of course, was keen on this and she even requested Jeffree to get it inked on her show LA Ink and be featured in it.
Also, read The latest weird beauty fad-eyebrow wigs! Jeffree Star is happy with the results!
Jeffree appeared in two of the episodes of her show and as they filmed and Kat tattooed Jeffree, the two hit off and became close pals.
The makeup lines of Kat Von D and Jeffree Star
Kat Von was already into the fashion industry; in 2008 she had founded her own makeup line. Her beauty products were available at Sephora and they were unique and highly creative ones. People liked them and her line became popular soon. She continues to have a name in makeup line and keeps adding new products regularly to the already good collection.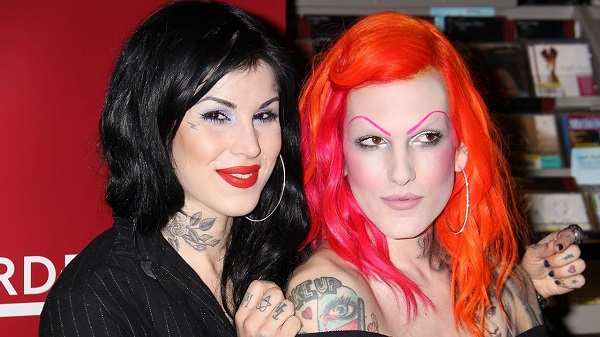 It was in 2014 that Jeffree who already had made a name for himself as a makeup artist decided to begin his own cosmetic range.
The pair was seen together on several of the events and shows.
The end of the friendship of Kat Von D and Jeffree Star
On 19 July 2016, while people were thinking that they are genuine friends, Kat announced on all her social media platforms that she has ended her friendship with Jeffree.
She wrote:
"After years of making excuses for and rationalizing Jeffree's inappropriate behavior (including promoting drug use, racism, and bullying) I can no longer hold my tongue after recent events. And I know that over the years, many of you were introduced to Jeffree through me, and regardless if you chose to continue to follow him or not, I just would like to dissociate myself from him and his brand from this point on. I plan on posting a video explanation as to why I felt compelled to make such a statement. But for the time being, I simply want to apologize to anybody and everybody who has ever had to deal with any of his negativity. And yes, with a heavy heart, I will be pulling the shade 'Jeffree' from my collection. Sending extra love to everyone out there."
The video of Kat Von D
Kat also uploaded a 14 minutes video on YouTube in which she spoke about the exact reason for the closure of her friendship with Jeffree. It was titled It's so much easier to do the right thing. She said that the exact reason for the breakup was that Jeffree had not paid her friend and fellow artist BJ Betts who helped Jeffree design the logo of one of his makeup brand.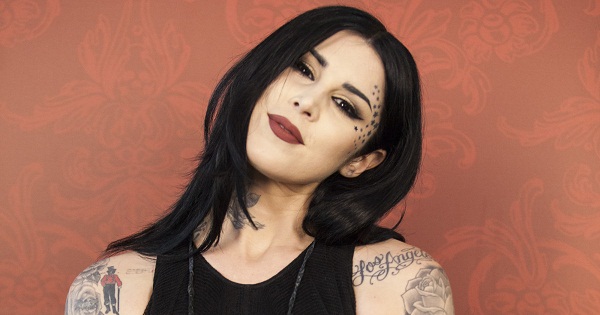 He also did not acknowledge Betts for it. Jeffree even blocked Betts' phone number. When Kat intervened, Jeffree told her to be away from this matter and blocked her phone number as well. So things came to a head and at that point, the friends split.
Source: ranker