'Figure Skater' Timothy Leduc 1st Trans-Nonbinary Athlete at 2022 Winter Olympics with partner Ashley Cain-Gribble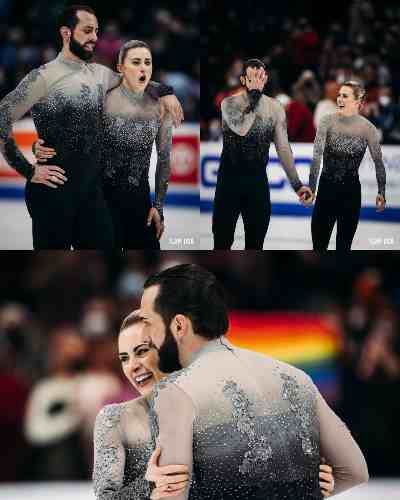 Timothy who uses they/them pronouns is a professional figure skater
The Figure Skater become the first nonbinary athlete to compete in the Winter Games
They will be representing the USA for the 2022 Winter Olympics, in Beijing 
---
The Iowa native skater Timothy LeDuc is the first openly gay athlete to win gold in the U.S. pair events alongside Ashley Cain-Gribble in 2019.
On the 8th of January 2022, the pair also won gold at the 2022 U.S. Figure Skating Championships in Nashville.
The pair will be the first publicly out nonbinary athlete to compete in the Winter Olympics. They defeat Jessica Calalang and Brian Johnson with a total of 225.23 points.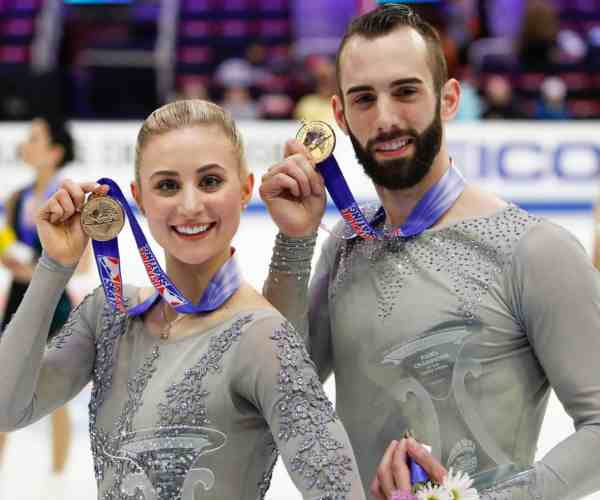 Also read "Yulia Lipnitskaya, Russian Olympic figure skater delivers a baby girl!"
The Team USA posts the news on their respective Instagram account.
They captioned,
"Believe it. @icegirlash and Timothy LeDuc are your U.S. Pairs Champions."
The skaters also shared some thoughts on the way they hope their story is told, especially ahead of the Olympics at the evening's press conference.
LeDuc said,
"My hope is that when people see my story, it isn't focused on me and saying, 'Oh, Timothy is the first out non-binary person to achieve this level of success in sport.' My hope is that the narrative shifts more to, 'Queer people can be open and successful in sports,'"
Recently, the pair also appeared on the most recent episode of the NBCLZ's podcast "My New Favorite Olympian".
Also read "Ekaterina Alexandrovskaya, Russian – Australian figure skater dies at age 20!"
Gender challenges Leduc struggled
The Figure Skater was 18 years old when they first came out as gay to his parents. At first, Timothy didn't initially receive support from their family as Timothy was raised in a very Christian conservative environment.
Timothy's parent's tried to exorcism and attempted to heal their same-sex attraction. In 2018, Leduc came out for the second time as non-binary to his parents. During this time, their parents accept and embrace them as their true selves.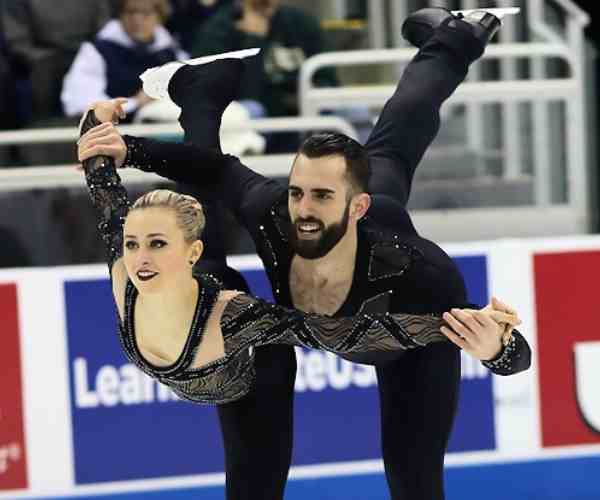 They also faced problems while hitching a committed skating partner. Timothy said they once had a tryout with a girl who refused to skate with them as they introduce themself as gay. Eventually, they teamed up with Ashley Cain-Gribble in 2016.
Leduc expressed on Podcast, My New Favorite Olympian
"As a person that exists and really thrives outside of the binary, it can be very complicated sometimes navigating a gendered sport,""They look at me, they see that I have a beard or they look at maybe my physical characteristics and say, 'You're a boy, act like a boy.'"

They added. "I had a tryout with a girl once and she decided not to skate with me because she thought me being gay was going to be a liability,"
On the other hand, the figure skating world remains rigid in its traditional gender expectations for athletes. LeDuc also shared personal stories of discrimination they faced while competing.
Also read "Malak Al-Shaya, Saudi Arabia figure ice skater! Will she be able to compete at the Olympics?"
As a result, they are trying to help change the gendered world of figure skating and break out of traditional gender norms.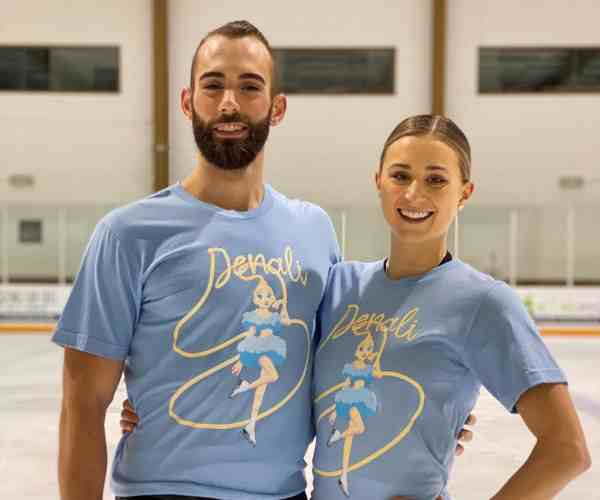 Short bio on Timothy Leduc
Timothy was born on 4 May 1990, in Cedar Rapids, Lowa. As of 2022, Leduc is 31 years old. Leduc is the son of Mike Leduc (father) and Becky Leduc (mother). They have two siblings.
They began their skating career in the year 2002. Leduc is a partner with Ashley Cain-Gribble. They are the two-time U.S. national champion in 2019 and 2022. Similarly, they are the 2018 Four Continents silver medalist and the 2016 CS Golden Spin of Zaggreb bronze medalist.