Finally Married! 'Catfish' Nev Schulman Is Now Married To His Fiancee Laura Perlongo; Wedding Details And Much More
'Catfish' Star Nev Schulman is now officially off the market. He has finally tied the knot with his love of his life Laura Perlongo.
Firstly, we'd like to congratulate Nev and Laura for their big day. He announced his big day through his social media account.
Yes! You read it correctly, he has now officially married with the mom of his child. So, the couple recently turned into "Mr & Mrs".
Let's find out further details of their wedding down below.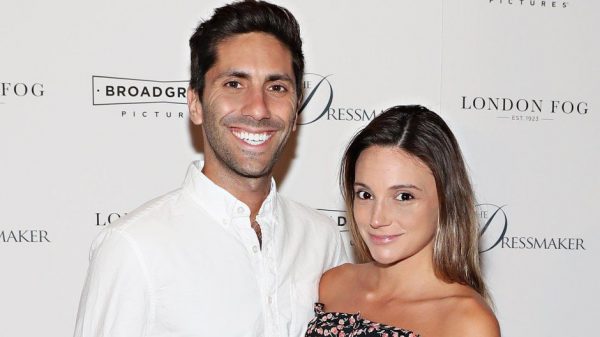 You may like to read Lindsay Lohan wants her mother Dina Lohan to breakup with her current boyfriend and date a new man!
Wedding of Nev Schulman and Laura Perlongo
Nev Schulman has finally tied the knot with his long time love Laura Perlongo. They celebrated their big day ceremony in Nev's father's backyard in East Hampton, New York, on Saturday, July 22.
In the ceremony, their 8-month-old daughter, Cleo, served as bridesmaid.
Previously, Nev announced the news on Twitter alongside a photo of his 8-month-old daughter, Cleo. He wrote:
"Am I getting married next weekend? Yes! Did I leave finding my outfit till the last minute? Of course! Is Cleo the cutest baby ever? Yup!"
The couple celebrated their two-year anniversary on June 15. In the celebration of the two-year anniversary, he gushed in the quote he bound on the snap of the couple in bed.
He wrote:
 "From the first day I woke up next to you, I've wanted to do it every day for the rest of my life. Thanks for all the love and laughter, patience and forgiveness. It's been a wild 2 years. Life can be a lot of things, and there's nobody I'd rather skip through it with. ????"
In May 2016, soon after revealing that news of the pregnancy, they dropped another huge thing with the announcement of their engagement.
On October, they welcomed their baby girl and the very same day they shared their happiness through the social media Instagram.
Nev captioned a pic on Instagram of his newborn daughter at the time saying:
"Best. Thing. Ever. Cleo James arrived at 6:01am weighing 6lbs 10oz. Shout out to my baby mama @el_peego for delivering this bundle of joy."
Also read Nev Schulman Reveals The Date Of His Wedding With His Fiance; The Couple Is Also Blessed With The Cute Baby Girl
More About Nev Schulman
Yaniv Schulman known as Nev Schulman, is an American producer, actor, photographer, and TV host. He is mostly remembered for the 2010 documentary "Catfish". He is also the host and executive producer to the follow-up TV series Catfish: The TV Show on MTV and MTV Suspect. See more bio…