'Fire Island' star Joel Kim Booster Reveals His Queer Sexual Fantasy!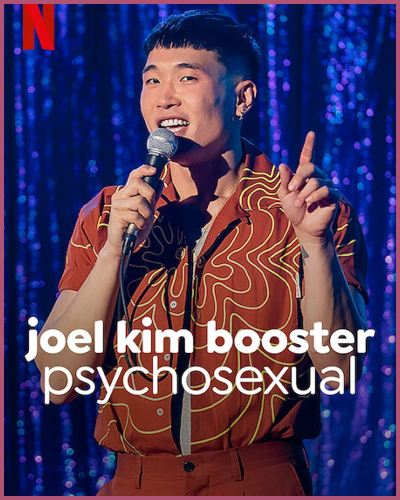 Joel Kim Booster, the comedian has revealed his queer sexual fantasy in his new Netflix special.
The co-creator and star of the Hulu romantic comedy Fire Island want to be part of a threesome.
By releasing his new Netflix special, Joel Kim Booster: Psychosexual he has got all his attention on his queer self.
---
A threesome is fun for Joel Kim Booster! Who prefers being a guest in one like him?
Netflix Special Joel Kim Booster: Psychosexual
Kim Booster on his Netflix special Joel Kim Booster: Psychosexual revealed his love for being a guest in a threesome.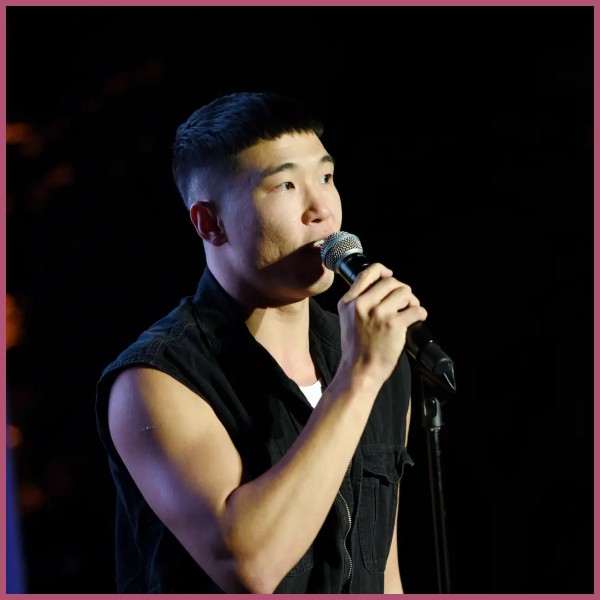 The comedian who knew that he was gay before he was Asian was previously diagnosed with bipolar disorder in 2020.
The Fire Island star is a stand-up comic who often refers to his gay sexuality in his comedy special. Currently, he is in a relationship with John Michael Kelly so he addresses now it is not possible saying,
"Not that they're out of the question now, but it was a lot more fun being the guest star than it was logistically planning it as a couple."
Is Threesome a nightmare for a committed guy like Joel Kim Booster?
The comedian, 34, often addresses that a threesome is a nightmare and ironically explains how responsible you must be in a relationship. While he says,
"So yeah, I think it's a logistical nightmare now to engage in a threesome, but before it was just sort of, you come in and you get the spotlight and then you leave."
Kim Booster who was an adopted child of a white couple compares guest presence in a threesome to being a guest star on a sitcom. He cited,
"You want to be a series regular, but you realize there's a lot more responsibility in that. You know, the call times are earlier, longer."
South Korean-born gay comedian was raised in a conservative Evangelical Christian family where he express childhood as,
"It was pretty isolating. It's an isolating way to grow up. … I had a really wonderful childhood in a lot of ways, but it is still very isolating."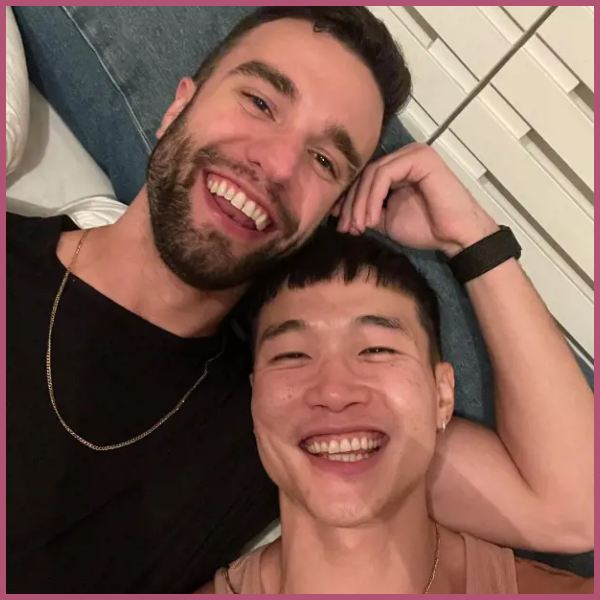 Also, Read Is This Threesome? PDA: Tessa Thompson Cuddle Up With Couple Rita Ora-Taika Waititi!
Inspiration for joining Fire Island
Joel Kim Booster wrote and starred alongside Saturday Night Live star Bowen Yang in Fire Island. The modern adaptation of Pride and Prejudice is a slam against the homophobic society as he says,
"It's part of the reason I wanted to set it on Fire Island. I think that for most straight people, especially, I think that's the lens through which they sort of view how gay discrimination works. It's just homophobia."
Kim has appeared on Shrill, Search Party, and Sunnyside while being an active personality in Hollywood since 2016.
Also, Read Kesha Opens Up About Her Sexuality in the Pride Month!