#FireGinaCarano led actress Gina Carano expel from Disney! Why is Gina criticized on twitter?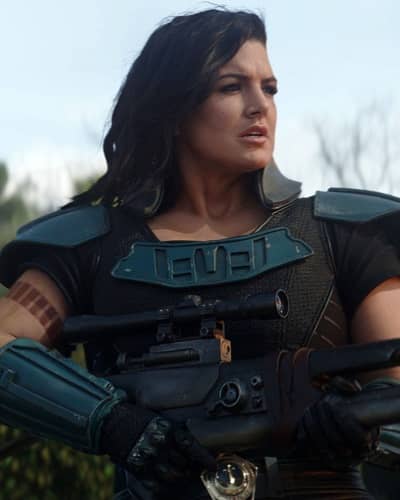 #FireGinaCarano has been trending on Twitter and people are still not over it!
The Disney actress Gina Carano shared on her Instagram story in which she compared hating someone for their political views to the treatment of Jewish people during the Holocaust.
During the Holocaust, millions of Jewish people and other minorities were killed by the Nazis during World War Two.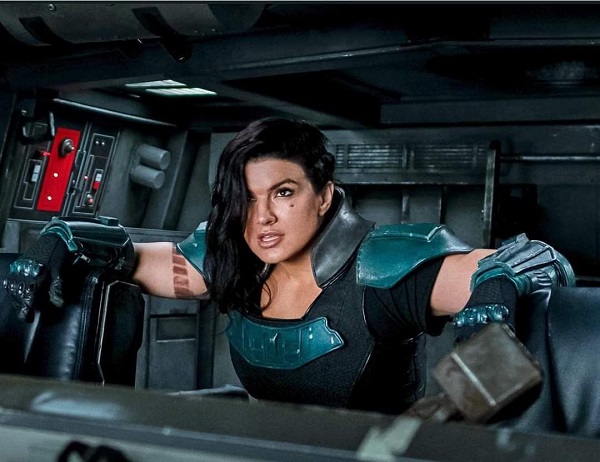 Her story was called abhorrent and unacceptable by Lucasfilm who made The Mandalorian which Gina was a part of. After that, Gina fired back at Lucasfilms during her interview with The Ben Shapiro Show and said,
"I've seen the bullying that takes place. I'm going to go down fighting. You know how boxers headhunt? Sometimes they forget to go to the body. And I feel like Disney, or Lucasfilm, or whoever it is, maybe just certain people in that company, I feel like I've been being headhunted for the last, I don't know, how many months and you can feel it"
Since her statement, many people have come against Gina and made a Twitter thread ##FireGinaCarano. There have been multiple tweets made criticizing her on the hashtag. The hashtag was created to call on Gina because of her tweets about the COVID-19 vaccine, Democrats, face masks, and voter fraud, among other political issues.
Also read Gina Carano; after being Single for almost a year found the Love of her Life!! Along with her career, found the first love and now the second
Gina Carano fired from Disney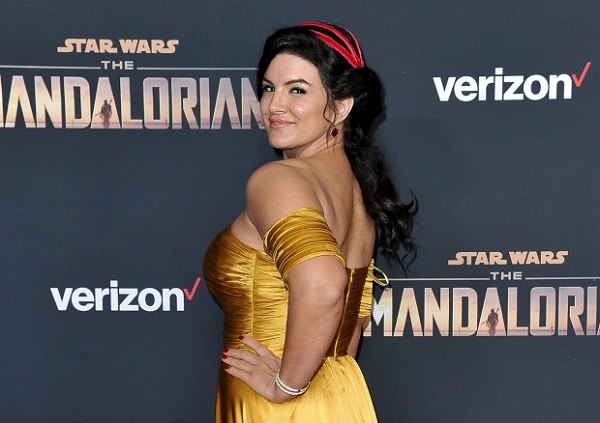 Gina Carano has been fired from Disney and Lucasfilms and will no longer work in The Mandalorian. During an episode of The Ben Shapiro Show where she revealed that Disney sent her an email that tipped her off to the fact that they were following the #FireGinaCarano movement last year. She revealed,
"They accidentally sent me an email, which was very enlightening, so I knew. I knew they were paying attention. I know there were some people who went to bat for me, but I know that they didn't win out at the end. They've been all over me and they've been watching me like a hawk,"
She felt that she was treated differently as she was not going along with the narrative. Gina was already prepared as she knew she would be laid off by Disney anytime soon. She also revealed the bully culture of the place and said that her being fired was pretty obvious. Carano claimed that she would stay true to herself no matter what.
Who is Gina dating at present?
Gina Carano is currently single. Her last boyfriend Kevin Ross is a former Bellator Kickboxing Featherweight Champion. They began dating each other in the early 2000s. They got back together in June 2015.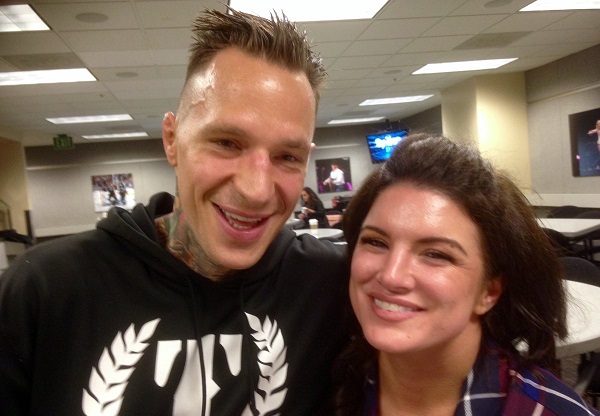 Previously, she was dating Henry Cavill whom she was with around 2013. They first met each other in 2012. Recently, Henry has been criticized for dating Gina.
Also read Justine Ndiba and Caleb Corprew split after months of dating! Justine Ndiba Vs. Caleb Corprew social media followers
Short bio on Gina Carano
Gina Carano is a well-known American actress, television personality, and fitness model. She is also a former mixed martial artist.
She is best known for the martial art skill she showed while she was in Muay Thai and in women's MMA. Likewise, she is also known for her appearance in a movie like Fast and Furious 6 and Deadpool. Read more bio…