Find out about the guys, the first Bond girl Ursula Andress has dated! Know her children, net worth, biography…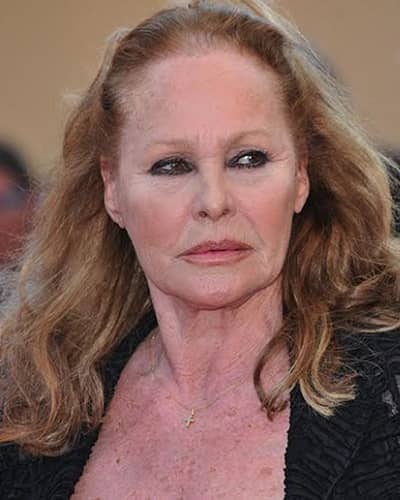 Ursula Andress is a Swiss model and TV actress known to be the first Bond girl. When she was 17 years she was with married actor Daniel Gelin. He was 32 years old at the time and it is known that she lost her virginity to him.
After that, she dated actor Dennis Hopper. After moving to the US in the year 1955, she dated James Dean. The same year, she had affair with director John Derek. He was married but walked out on his wife to be with her at the time.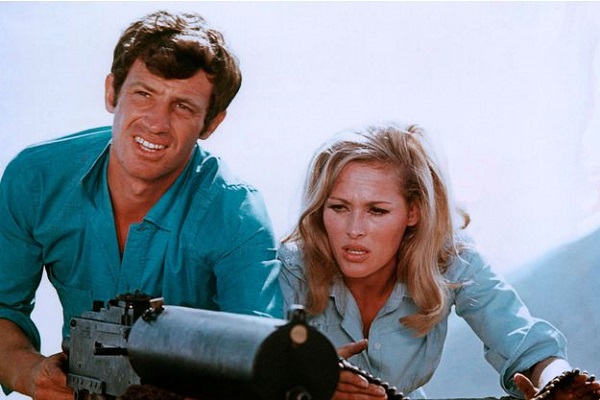 They decided to get married so they walked down the aisle in 1957 in Las Vegas. But their marriage did not work out and they separated in 1964 after her affair with Ron Ely came out. They divorced in the year 1966.
In 1965 before her divorce, she started dating Jean-Paul Belmondo. He was her co-star on Up to His Ears. They lived together in Paris. They were together till 1972 and decided to separate. After that, Ursula had a live-in relationship with her co-star Fabio Testi from 1973 to 1977.
Ursula has also dated Ryan O'Neal, John Delorean, Helmut Berger, Johnny Dorelli, Paolo Pazzaglia, and Franco Nero.
Ursula's other relationship
Ursula started a relationship with Harry Hamlin after they met on the set of Clash of the Titans in the year 1979. Together they had a son. He was 16 years younger than her. They got engaged and there was news of them getting married. However, their wedding did not happen and in 1983, they officially broke up.
Andress also dated Brazilian soccer player Paulo Roberto Falcao, actor Gerardo Amato, singer Julio Iglesias, real estate developer Stan Herman, and Mario Natokis. She has also dated Fausto Fahone who was just 20 years old and their age difference was 30 years. They dated till 1991. Andress also dated Jeff Speakman.
Also read Morgan Stewart pregnant with fiance Jordan McGraw – a baby girl! Know about their relationship, Morgan's previous marriage, net worth, and more…
Ursula Andress and Harry Hamlin's son
Ursula Andress and Harry Hamlin son had a son Dimitri Hamlin. He was born on 19th May 1980. He is known for the show The Real Housewives of Beverly Hills. Also, he has two half-sisters Delilah Belle Hamlin and Amelia Gray Hamlin.
Hamlin has appeared in music videos and has done some acting in series My Daughters. Dimitri is a DJ and has modeled for Abercrombie & Fitch. He was featured in a 2004 catalog alongside Taylor Swift, Olivia Wilde, Nikki Reed, and Tyler Hoechlin.
He attended Princeton University and graduated with a degree in Philosophy. Also, he has a good bond with Harry's wife Lisa Rinna.
Lisa revealed how Dimitri was born,
"He said she called him and said, 'Harry, come to my room.' And so he did, at 28 years old, he went in and she got pregnant that night. And that was that, at 44. First time."
How much is Ursula Andress's net worth?
Ursula Andress has an estimated net worth of $25 million. Her work includes in Un americano a Roma, Thriller, Dr. No, Fun in Acapulco, Nightmare in the Sun, What's New Pussycat? Up to His Ears, The Southern Star, Perfect Friday, Stateline Motel, Africa Express, Sex with a Smile II, Double Murder, Falcon Crest, Cremaster 5, and many more.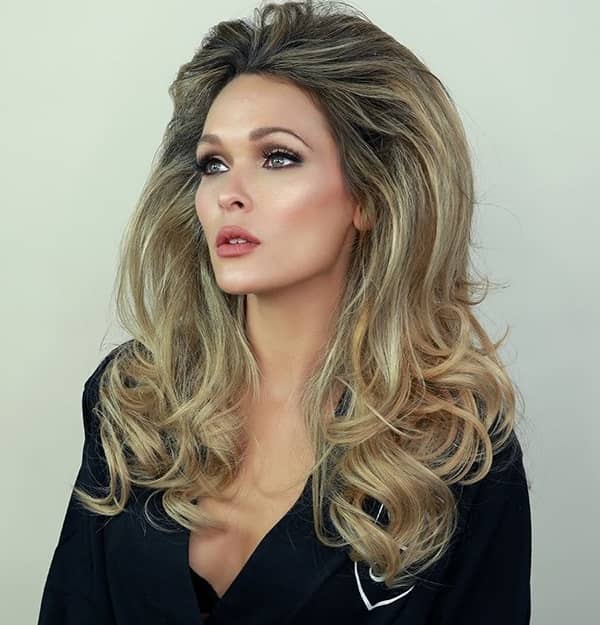 Ursula sold her Beverly Hills Post Office house for $3.1 million. She sold the single-story house for $2.28 million. She had bought the house in 1991 paying $965,000.
It was built in 1960 which looked new with freshly painted light-toned walls throughout the 2,747 square feet of interiors.
Also read Is Coleen Rooney pregnant for the fifth time? Know about her deceased sister Rosie, married life with Wayne Rooney, children, net worth, biography
Short bio on Ursula Andress
Ursula Andress is a film and television actress, former model, and sex symbol. She is popularly known for her breakthrough role as Bond girl Honey Ryder in the first James Bond film, Dr. No. 
She later starred as Vesper Lynd in the James Bond parody Casino Royale. Read more bio…