The first Cannes red carpet romantic proposal! Business tycoon Milos Kant, 65 proposed to Portuguese reality TV star, Margarida Aranha, 25!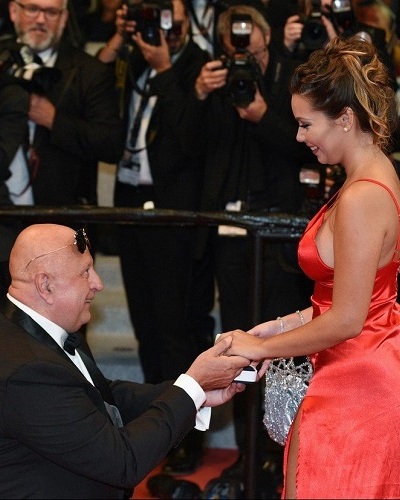 Engagement on the red carpet! This was the scene on the Cannes red carpet recently. A Greek tycoon Milos Kant, 65 proposed to his sweetheart, reality TV star Margarida Aranha, 25 in the center on the red carpet with cameras rolling and catching the awesome moment!
Milos Kant proposes to Margarida Aranha on the red carpet
All eyes and cameras turned when the elderly gentleman, Milos Kant went down on one knee to propose to his lady love from Portugal, Margarida Aranha who is 40 years younger than him. Reports from onlookers say that the bald Milos appeared a bit nervous as he walked on the red carpet for the premiere of the film Mektoub, My love: Intermezzo. One source revealed:
"The guy looked nervous as he walked down the carpet."

"His face was visibly stressed and he did not look relaxed at all, but then he got down on one knee and it all made sense."

"He got down on one knee and asked her to marry him. She then looked shocked and didn't say anything at first, but then she accepted and they kissed.

"It was a happy moment and maybe the first ever proposal on the red carpet at Cannes."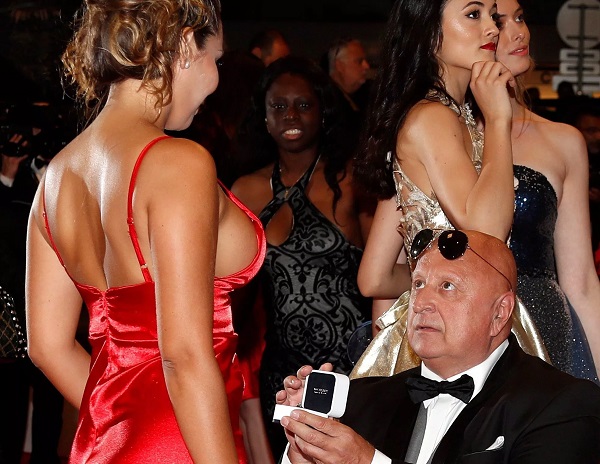 About the relationship between Milos Kant and Margarida Aranha
Milos and Margarida had met in a nightclub. They became friends and started dating. They have been in a relationship for a while but the exact duration is not known. But Milos is besotted with her.
This can be seen from his Instagram posts where from 15 April 2019, Margarida is a part of almost every picture and video that Milos has uploaded on it. There are pictures of the two holidays in the exotic destination of Thailand. He has 14.1k followers on his Instagram. The two look happy and very much in love. Considering that, this next step was an obvious following.
Margarida's Instagram with 118k flowers also has many pictures of Milos Kant. Their romance has been a whirlwind one. Milos had gone to meet her family in Portugal. The 40 years of difference between them had caused a stir amongst her fans and media. But Margarida says:
"When love is not madness it is not love."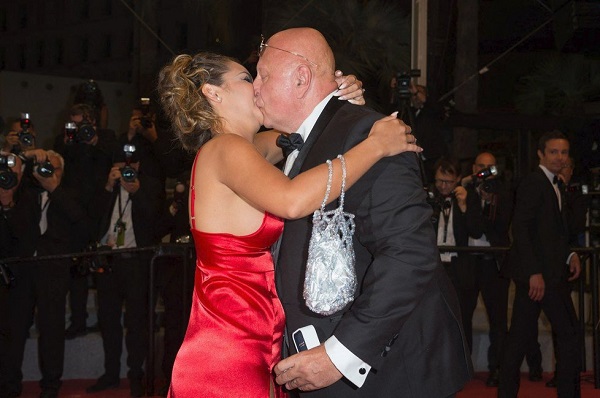 Milos had also shot back at one cruel social media comment on their relationship. He wrote back:
'You don't know anything, you're envious and have nothing to do but write s***.

'I do not care what you say at all, but do not talk about Marguerite that way.'
She has now moved in with Milos and had written on her social media:
'My house is not mine anymore.'
About Margarida Aranha
Margarida is a reality TV star from the country of Portugal. In July 2016, she won the show Love on Top which is Portugal's version of the popular show, The Bachelor. In Love on Top, five single men and five single women share accommodation in a luxurious mansion and try to get love from the opposite sex.
They compete to grab the attention of the top man or top woman who has the power to eliminate the other contestants. After her win on the show, she has become an Instagram star.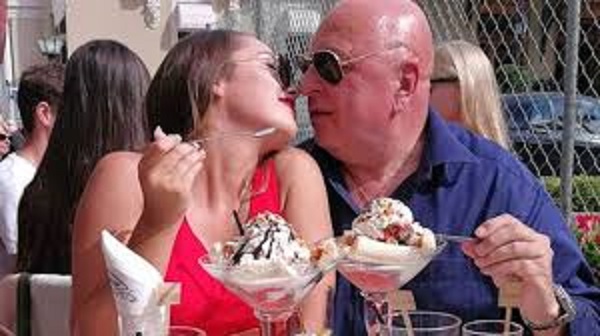 Her Instagram description states that she is a managing director of the nightclub named Princesse Club which is situated in Lucerne in Switzerland. She supposedly was a topless dancer at one of his clubs.
Also, read The loveable reason! American actor Dax Shepard did not believe in marriage, yet proposed to Kristen Bell!
About Milos Kant
Milos is a Greek businessman and millionaire. He is a business magnate and owns several businesses and many nightclubs across the world.
Source: Daily Mail,  OK magazine