The first German woman to claim Wimbledon Grandslam since 1996, Angelique Kerber!
Wimbledon Grandslam 2018 belongs to German player Angelique Kerber after defeating Serena Williams! This year has been fantastic for her as she has won three of the four grand slams and has become No. 1. She won the Australian Open and US Open. To reach here she has been conquering since years specially last two years,
"The last two years gives me so much experience, good and bad things."
W 🏆 M B 💪🏼 E D 😍 N !!! Thanks so much for the ❤❤❤ #TeamAngie #NeverStopDreaming pic.twitter.com/HfYeBxmYsE

— Angelique Kerber (@AngeliqueKerber) July 14, 2018
She is the first German woman to claim the title at the All England Club since Steffi Graf in 1996. So, it has been a long way for her and Germany.
But there is a saying 'Failure is the stepping stone to success.' She also feels the same way and stated,
"Without 2017, especially, I would not be here. Because I learnt so much from myself, like a person, improving my tennis, improving me as a tennis player, and I think that is just the process. The process of years of playing tournaments, playing important matches, being in the situation where the pressure is maybe on your side, or on the side of the opponent. It is just a process you have to go through."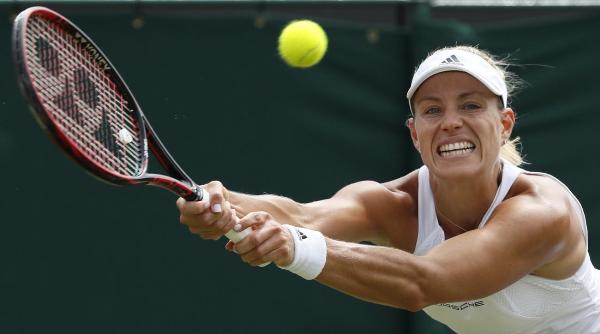 Grandparents' Happiness
Angelique is very close to her family. They are from Polish ethnic background. She is a family person and especially close to her grandparents and they watched her match from home itself. She revealed their reaction,
"I spoke with my grandparents after the match, straight after, because I knew that they support me at home in front of the TV. They are really proud and without them I wouldn't be here, with all my family, they support me my whole life and I think they will drink tonight as well a little bit."
Difficult to deal with success
Kerber has been in the No. 1 position in the past. She says that it is a lot of responsibility when you are in that place. She also said that it is difficult to cope with all the things when you're ranked in that position.
Triumph…@AngeliqueKerber is the first German woman to claim the title at the All England Club since Steffi Graf in 1996.#Wimbledon https://t.co/cUPihJhyw8

— Wimbledon (@Wimbledon) July 14, 2018
And as now she has again gained that position, she says that as she has had the experience, so she will be able to deal with it better,
"I was enjoying [being No 1] but I was not expecting so many things because when you reach the top, you have no idea what you have to deal with in this moment. What I have learned from that is that sometimes you have to say no, and take time for yourself, not doing every single day media or some stuff, just making a few days for yourself. When you do this, I think you can enjoy it more. [If it happens again] I will deal with this situation a little bit differently."
Wimbledon's sexist scheduling controversy 2017!
World No. 1 German tennis player Angelique Kerber played a sensational match with 2015 finalist and Spanish opponent Garbine Muguruza. She delivered a match which deserved a wider audience. But unfortunately, she played on the smaller No. 2 court. Angelique lost the thrilling match to Garbine by a score of 4-6, 6-4, 6-4. The whole contest was spectacular and nail-biting. It was an unrelenting match between two focused and energetic players who were trying to exploit each other's uncertain serves. Kerber was the favorite at the match and her endless running and resolve enthralled one and all. Click Here to continue reading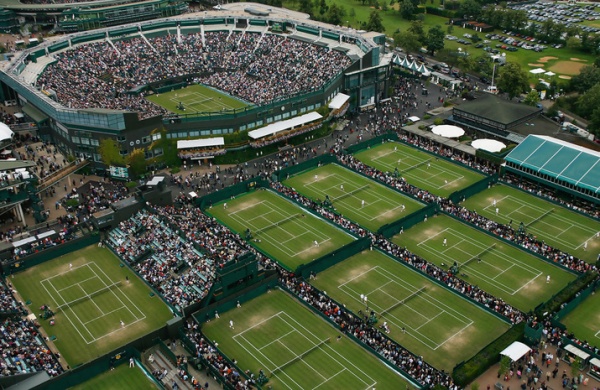 Short Bio on Angelique Kerber
Angelique Kerber is a German professional tennis player and former world No. 1. She has won 11 singles titles across all surfaces on the WTA Tour, including two major titles at 2016 Australian Open and the 2016 US Open.
Additionally, she has also won an Olympic silver medal while representing Germany at the 2016 Summer Olympics. More Bio…