First Wedding Anniversary! Emma Slater and Sasha Farber celebrated it with a tropical romantic getaway!
It is their first wedding anniversary and time to celebrate! The DWTS pros Sasha Farber and Emma Slater jetted off to a tropical getaway to enjoy the day!
Emma Slater and Sasha Farber and their lovely first wedding anniversary!
Emma Slater and Sasha Farber wed one year back. It was their first wedding anniversary! Besides, there will be no DWTS season this spring. Hence the couple got some extra time and they spend it together in a quality way!
The couple dashed off to a romantic tropical getaway. They chose Cancun in Mexico for the day and for that extra dose of sunshine. The couple walked hand in hand along the wonderful and beautiful beach line of Cancun. The posted some of these lovely pictures clicked there on their social media.
Emma was in a red two-piece bikini whereas Sasha went shirtless and showed off his great tattoed body. After a rather cute PDA in water, the couple then clicked some cute selfies for their Instagram stories.
Emma Slater and Sasha Farber-their relationship timeline
The couple married on 26 March 2018 at Bella Bianca in Los Angeles, CA. Bill Engvall, Emma's friend, and dancing partner in season 17 of DWTS officiated the nuptials. He uploaded a picture of the ceremony on his Twitter handle and captioned it:
"I was honored to officiate Sasha and Emma's wedding."
180 guests attended the ceremony which included Keo Motsepe and Brit Stewart.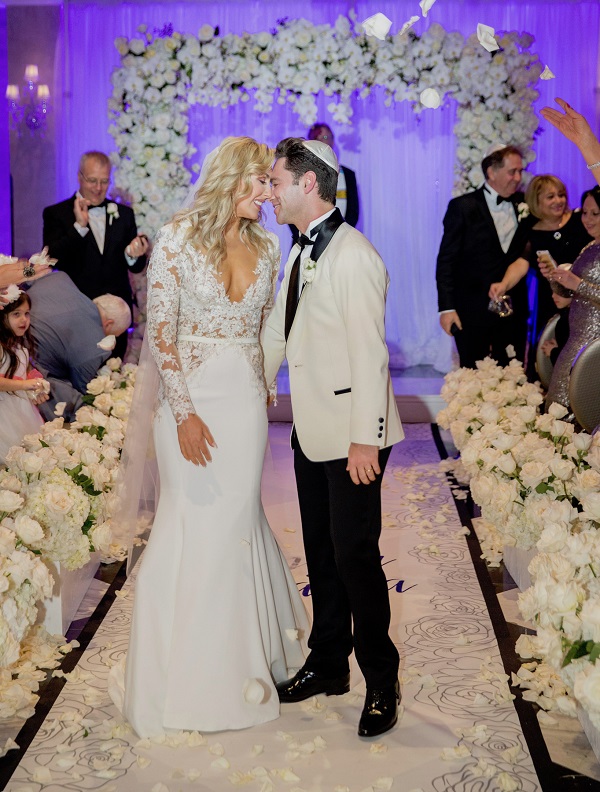 The couple was engaged on live TV on DWTS show in October 2016. Sasha had popped the question to his lady love after they performed a contemporary dance together. Emma, of course, said YES. The couple along with their fellow guests and show producers had drinks following the lovely live show. Emma, 27, had said at that time:
"It feels amazing that we get to share that with all our friends. I totally forgot that it was also live on TV."
She added:
"It's brilliant to get engaged and then be able to turn around and have your friends there with you watching it happen." 
They have been dating since 2011. But in 2014, the couple had split. In December 2015, Sasha had put an announcement on his Instagram which stated that he is back with Emma and the two are a couple now.
Emma Slater and Sasha Farber and their lives before fame
Sasha, 34 was born in Moscow, Russia and in 1986 his family moved to Australia. At age 13, he began dancing and won a prestigious award at age 17. More offers for dancing came his way and he featured in TV and during the 2000 Sydney Olympic Games.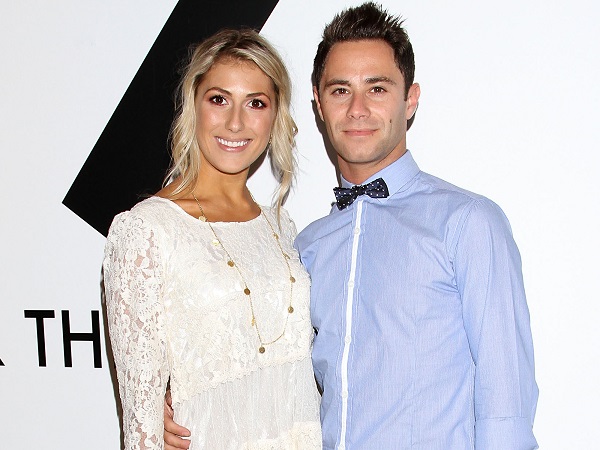 Emma, on the other hand, is from England and she had joined a local stage and took part in its various productions. She has a twin sister named Kelly who is a costume designer and stylist and also works with DWTS. Emma began dancing at age 10 and soon won several competitions. She was featured in music videos and TV and gained fame.
Short Bio on Emma Slater
Emma Slater is a British professional dancer as well as a choreographer. She rose to prominence after appearing on Dancing with the Stars. In 2005, she won the British Under 21 Latin American Championships at the Blackpool Dance Festival.
Furthermore, she has also in the 2008 movie Mamma Mia!. More Bio…
Short Bio on Sasha Farber
Sasha Farber is an Australian professional dancer. He rose to prominence after appearing on Dancing with the Stars as a pro and troupe member. So far, he has taken part in the four seasons of the show partnered along with Snooki, Kim Fields, Terra Jole, and Simone Biles. More Bio…
Source: Pop Sugar, theknotnews.com, Eonline