Six Reel life couple who turned their relationship to "Real Life Romance."
When two people work together for a long period then they are emotionally connected. And attraction between two opposite gender is quite obvious. There are many stars who turned their on-screen relationship into real-life romance. Today let's know about some TV personalities who turned their on-screen relation to real life romance.
6. Keri Russell and Matthew Rhys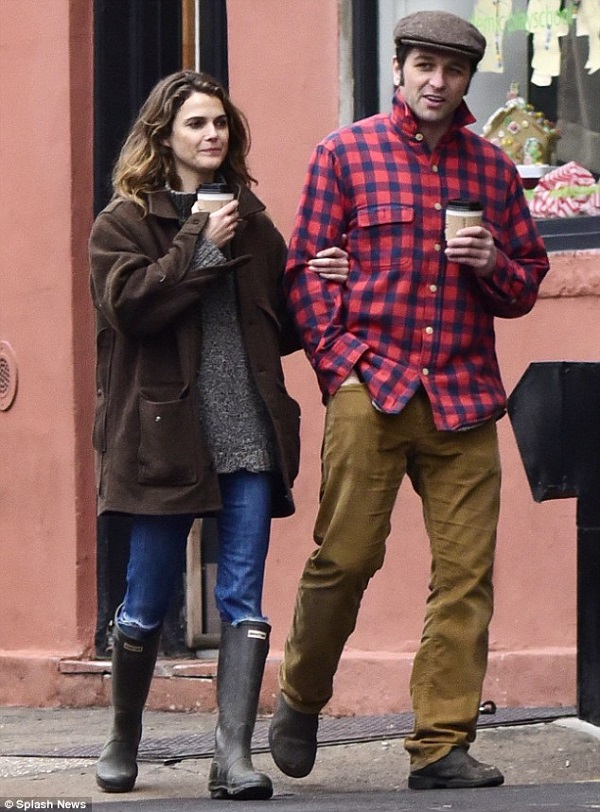 The couple first met on the sets of critically beloved drama "The Americans," on 2013. The set of "The Americans" converted on-screen love of Keri Russell and Matthew Rhys to real-life romance.
They casually met as a professional actor but slowly they started falling for each other. In 2016 May, they welcomed their first child together. This is not only the couple made by the television. There are other couples who met on the set.
5. Mila Kunis and Ashton Kutcher
The on-screen boyfriend girlfriend Ashton Kutcher and Mila Kunis never thought they would someday come together and have a family with each other. They were young and so deeply engaged in their career while they met. They were in a romantic relationship with other people.
She dated Macaulay Culkin for eight years and he was married to Demi Moore. There is a saying, "Couples are made in heaven." Same happened here as both relationships with their partner ended. And this couple came together. They are proud parents of a baby girl 'Wyatt' and son, Dimitri Portwood Kutcher.
4. Ginnifer Goodwin and Josh Dallas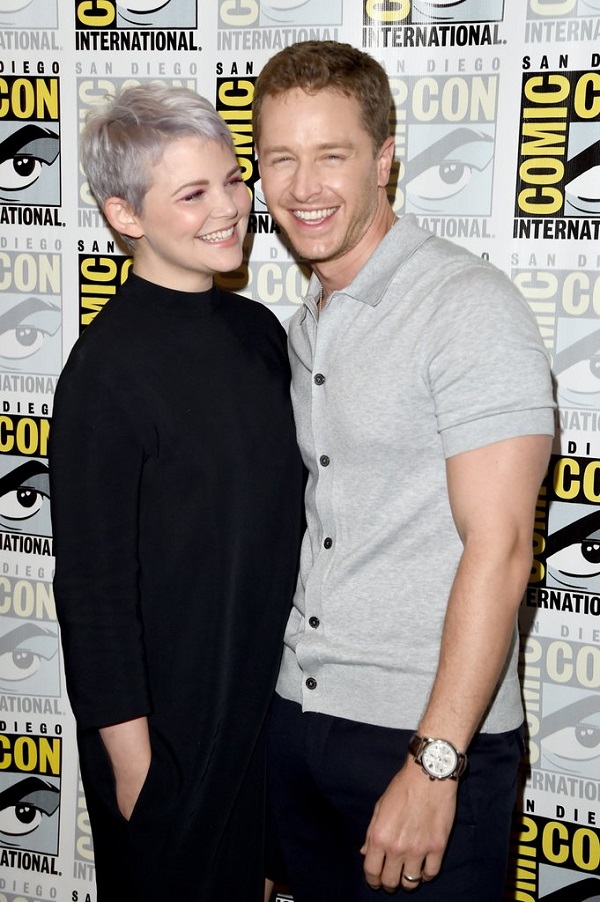 Is love at first sight just a myth or can happen in real life also?
Well, for this couple it was completely possible. Ginnifer Goodwin and Josh Dallas met on the set of "Once upon a time" for the first time. They started dating after a very short period of their meeting.
Not only dating, they took the other step of marriage in very short time. And now they are a happily married couple. Their love story is just as a romantic love story.
The couple got hitched in April 2014 and welcomed their first child in May 2014. Another flow of happiness arrived with the birth of the second son in the summer of 2016. Isn't this love story a perfectly romantic tale?
3. Stephen Moyer and Anna Paquin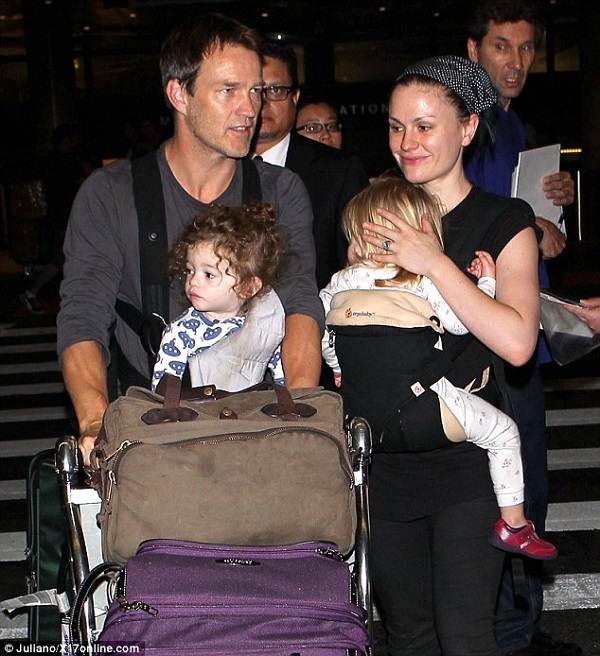 The love journey of "True Blood" Vampire and Fairy is really amazing. Confused? I am talking about Stephen Moyer and Anna Paquin!
According to Stephen, there was an amazing spark. He once told in "Watch What Happens Live"
"By day three or four — oh, this is going to sound so syrupy — but I knew I wanted to spend the rest of my life with her. It was within seconds, really, and it just became a thing,"
The couple got hitched in 2012 and welcomed twin girl babies: Poppy Moyer and Charlie Moyer in 2012. Well, this love story is just WOW.
2. Vincent Kartheiser and Alexis Bledel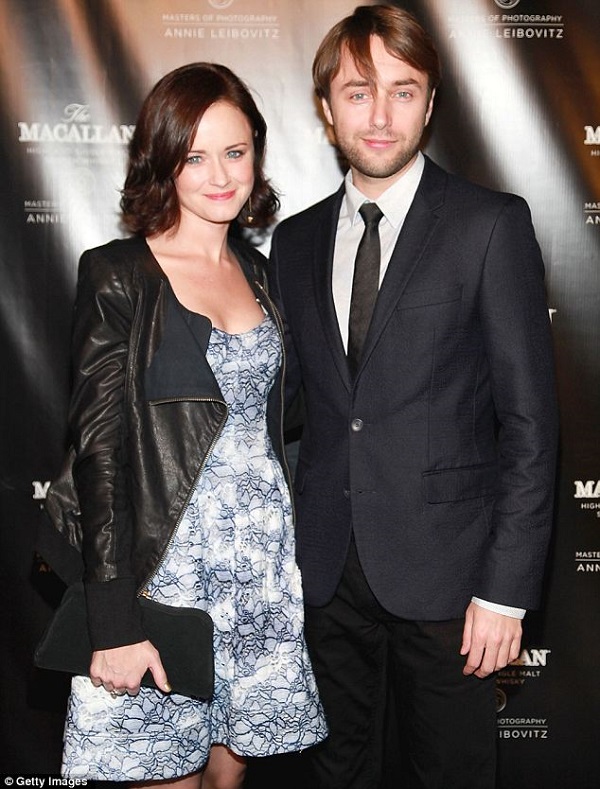 It is said that if there is a connection between two people then it doesn't take much time to fall in love. Vincent Kartheiser and Alexis Bledel proved it right.
Alexis was only for three episode on "Mad Men" and by the time they realized that they were made for each other. The couple started dating each other in mid-2012.
After several months they got engaged and finally got married in June 2014 in the silent ceremony. Not only marriage but they also welcomed their baby boy in 2015.
Vincent once told that they were completely professional on the set. Not only these two but there was someone else also who knew they were made for each other. And the person was none other than the show's creator.
Also read The Couple Who Fell In Love Without Seeing Each Other; Beautiful Married Life Of Lauren Speed And Cameron Hamilton!
1. Kelly Ripa and Mark Consuelos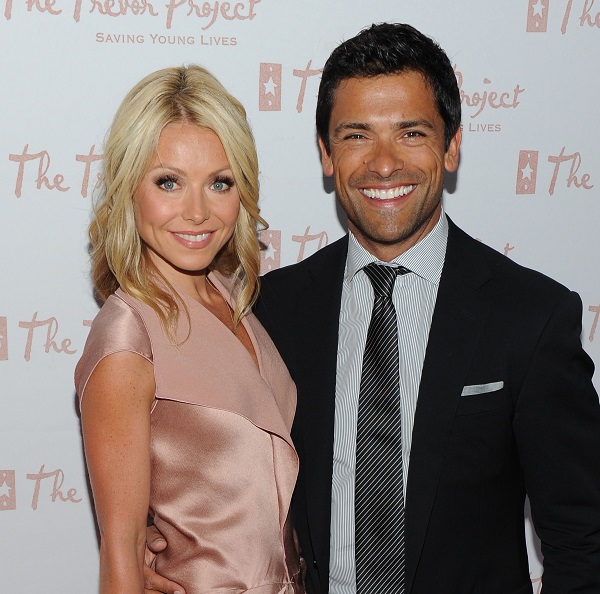 Do you remember the soap opera "All My Children" which was aired in 1995? Well, it became the place of love for this couple. Kelly Ripa and Mark Consuelos met on this set and fell for each other.
During the interview in 2007:
"When I met Mark, I was just sort of thunderstruck," she told Redbook in 2007. "The next day I went up to him and, although I didn't even know his name, I said: 'I had a dream about you last night. We were married and had a little girl and were on a plane to Rome.'"
This couple is now the proud parents of three children: Lola Consuelos, Michael Joseph Consuelos, Joaquin Antonio Consuelos. We hope that they remain so madly in love with one another and live a beautiful life without being sad or hurt.