Five-time Olympic gold-medalist swimmer Nathan Adrian diagnosed with testicular cancer!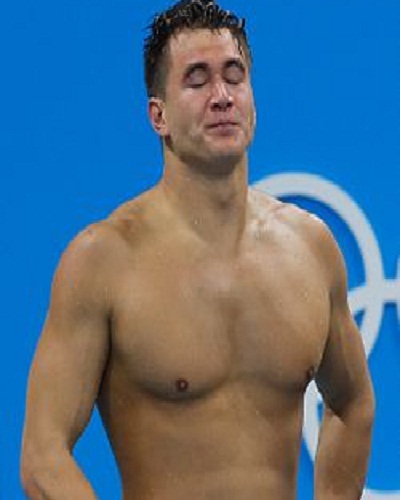 American competitive swimmer and five times Olympic gold medalist Nathan Adrian is diagnosed with testicular cancer. Nathan has kept a brave face and states that he is confident of full recovery and will compete again at the 2020 Olympics to be held in Tokyo. That is the spirit!
Nathan Adrian diagnosed with testicular cancer
Nathan Adrian informed his fans via his Twitter handle on this Thursday that he is diagnosed with testicular cancer. The Olympian said that it has been caught early and he is confident that he would be able to make it for the 2020 Tokyo Olympics. Nathan disclosed:
"Life, like swimming the 100 free, can come at you hard and fast as you can't always see who, or what, may be chasing you down. Recently, I went to the doctor as something didn't seem quite right. At the very least, I still needed to get my flu shot so it couldn't hurt. After a few tests and visits with a specialist, I unfortunately learned that I have testicular cancer."
He further tweeted:
"On the bright side, we caught it early, I have already started treatment and the prognosis is good. I will be back in the water in a few short weeks with my sights fully set on Tokyo."
— Nathan Adrian (@Nathangadrian) January 24, 2019
Nathan will have surgery next week for this cancer but doctors assured him that it has been diagnosed early and the prognosis is good. He had seen a doctor since he felt that something did not seem quite right. Nathan wants to restart his training for the upcoming Olympic games even as he takes the treatment for cancer in his testis.
Nathan Adrian wants to break the stigma of discussing men's health issues
The gold medalist is particular that people should be aware of this condition. He wants to break the stigma associated with the discussion of men's health issues. He said:
"Along the way, I hope to share my journey in an effort to help break the stigma of discussing men's health issues. I've realized that too often we tend to avoid these important topics, ignore the potential warning signs, and put off getting the medical help that we may need. "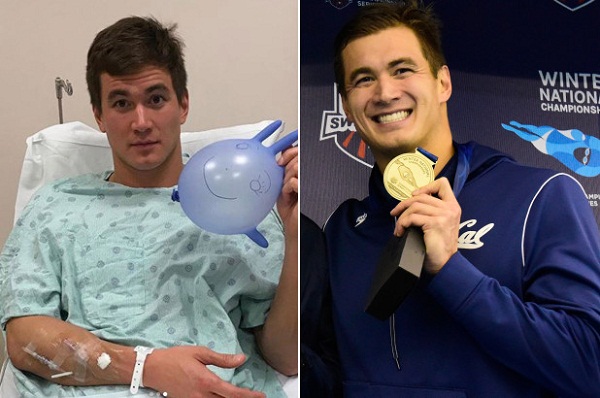 Nathan further added:
"As I told my family, I'll be putting my public health degree to work a little sooner than I planned! But in all seriousness, I am keeping a positive attitude as cases such as mine are curable. I am extremely grateful for my family and friends, especially my wife, for their love and support. I am scheduled for surgery early next week and will provide an update soon. #menshealth #testicularcancer #standuptocancer."
Supportive comments and good wishes pour in
As soon as Nathan uploaded his post, his fans started putting in their words of support and well wishes. One of his fans wrote:
"Glad you caught it early. Back and better than ever soon I'm sure."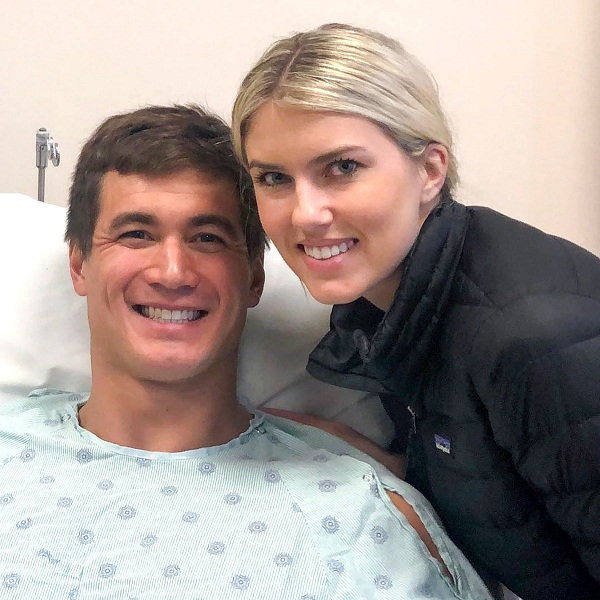 Another tweeted:
"Your swimming family will support you through all of this! Thank you for being brave in telling your story. Maybe it will spur others to take their health seriously."
A third commented:
"Wishing you a smooth speedy recovery x"
Also read Flip or Flop host Tarek El Moussa Reinventing Himself with the Perfect Body and new Hairstyle; Jokes about Mid-life Crisis, after the divorce of his relationship!
Nathan married last September and his wife's name is Hallie Ivester. We wish this great swimmer a speedy and complete recovery!
Source: abc7news, foxnews, theguardian