Five year marriage is going to end between Mark Ronson and Josephine de La Baume. Will it?
Nowadays divorce is not a big deal. It has become very common among the stars. There's some news about the filing of divorce by the wife of Musician Mark Ronson and Josephine de La Baume.
The filing of divorce by Josephine de La Baume
Famous musician Mark Ronson's wife Josephine de La Baume has shockingly filed for divorce. The French beauty filed for divorce from the 43-year-old DJ on Thursday, citing irreconcilable differences as a reason for their split. The site reports that the 34-year-old was listed April 21 as their official date of separation, which is five months shy of their sixth anniversary.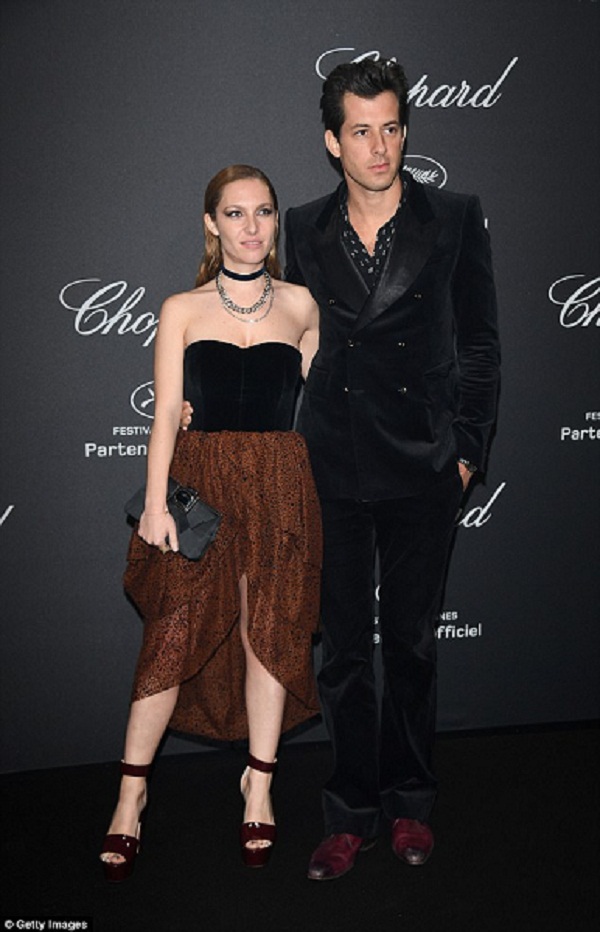 You may like to read Drake Bell and Josh Peck are really trying to make that Drake & Josh's Union happen after some fuss in Twitter
How they had started the relationship
Mark married the beauty in a lavish ceremony in Aix-en-Provence, in the South of France, in September 2011. It had first been rumored the pair had become engaged in January of that year.
Josephine, who rose to fame modeling for Agent Provocateur, had previously gushed about the proposal – admitting she was stunned musician Mark had designed the ring himself.
The Grammy-winning producer and his wife tied the knot in a lavish wedding ceremony back in September 2011, after dating since 2009, in front of close family and friends at a stunning villa located in France. The guests also included Mark's sisters Samantha "Sam" Ronson, Kate Moss, and Lily Allen. Mark had a number of his A-list pals, including Kate Moss and Lily Allen, present at the two-day ceremony that took place near the bride's hometown.
BRIT Award winner Mark first met his bride in 2009, and the pair managed to pull together their wedding plans fast enough in 2011 to kick off the ceremony just six months after he got down on one knee.
In their famously trendy style, the groom had sported a candy-striped suit and Ray-Ban sunglasses, while Josephine looked just as glamorous in a low-cut Zac Posen wedding gown and cropped veil.
Is she really doing it?
The divorce has not been made that public and is less discussed in the social circuit by the two. However, Mark, who was also previously engaged to Rashida Jones in March 2003, provided some hints about the split via his official Instagram account when he shared this post.
It is a sad ending for them
They've put an interesting caption,
"You know you're in a fragile state when a smooth jazz version of Chaka Khan's Sweet Thang caresses your soul like an old friend."
But it is sad to see a relationship end in such manner and we hope the two now find the happiness they deserve in whatever paths to choose to move forth in.
Also, if you did not know, Ronson had a career year in 2016, a year where he won the Grammys for "Record of the Year" and "Best Pop Group Performance" with Bruno Mars for the super hit "Uptown Funk."
He also has had quite the decade, a time frame where he has worked with the likes of Amy Winehouse, Paul McCartney, Lady Gaga, Adele, Duran Duran band members, and many others.
Update on Mark Ronson's relationship
Mark Ronson, 43 is now dating singer Samantha Urbani who is 22 years junior to him.
Also read Andrew Garfield: the backlash over his gay comments, his real-life love drama and more! Read it here!
Short bio on Mark Ronson
Mark Daniel Ronson is an English musician, DJ, singer, songwriter and record producer. His second album Version reached number two in the UK and included three top 10 singles. This earned him a Brit Award for Best British Male Solo Artist in 2008.
His third studio album, Record Collection, released on 27 September 2010, peaking at number two in the UK. Ronson is popular for his career as a DJ, and work with the late Amy Winehouse – having produced her hit Rehab, and album Back To Black. More Bio…