Fellow Fleetwood Mac member Stevie Nicks and Mick Fleetwood Led Tributes to Late Christine McVie!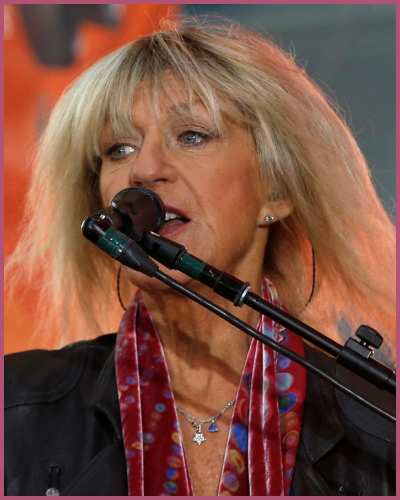 Christine McVie from the British-American band Fleetwood Mac died peacefully at the hospital aged 79.
Her fellow bandmates are leading tributes after she passed away from a short illness as her family confirmed.
Learn about the relationship of the American singer-songwriter McVie with her bandmates.
---
The Music World is in tears after Another legendary singer, Christine McVie is gone!
How did Fleetwood Mac Band react to their bandmate's death?
Christine's bandmates have thoroughly confirmed the death of one of their lead singers who penned You Make Loving Fun and Oh Daddy by writing,
"There are no words to described our sadness at the passing of Christine McVie. She was truly one-of-a-kind, special and talented beyond measure. She was the best musician anyone could have in their band and the best friend anyone could have in their life."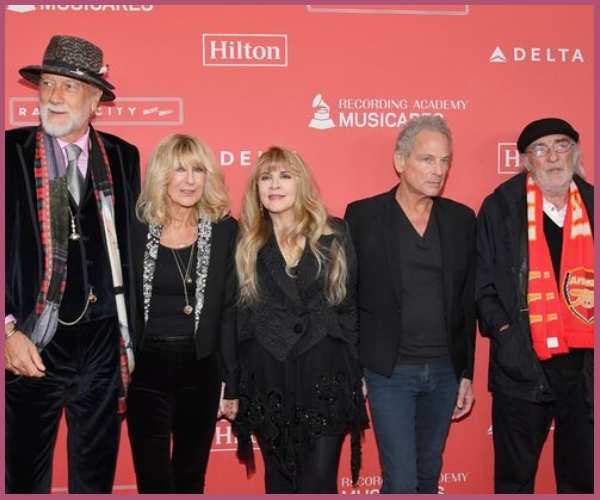 It's another loss for the British-American band formed in 1967, as the current death comes two years after Fleetwood Mac co-founder Peter Green's demise at the age of 73.
They continued to the death announcement post,
"We were so lucky to have a life with her. Individually and together, we cherished Christine deeply and are thankful for the amazing memories we have. She will be so very missed."
Stevie Nicks Paid tribute to Her Best Friend Christine McVie
Stevie Nicks who didn't know that her best friend McVie was ill until Saturday night wanted to visit her in London but fate had other plans.
Her friend died on November 30, 2022, which is quite disturbing to her as she wrote,
"A few hours ago I was told that my best friend in the whole world since the first day of 1975, had passed away. I didn't even know she was ill … until late Saturday night. I wanted to be in London, I wanted to get to London – but we were told to wait.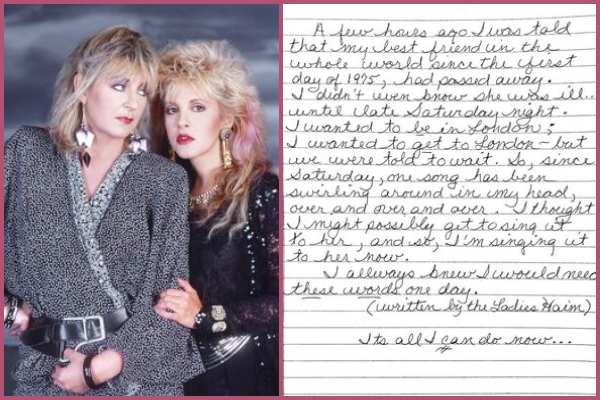 Tributes are pouring into the late musician while Fellow Fleetwood Mac member Stevie Nicks has another sentiment with the deceased friend as she continued,
"So, since Saturday, one song has been swirling around my head, over and over and over. I thought I might possibly get to sing it to her, and so I'm singing it to her now. I always knew I would need these words one day…It's all I can do now."
Nicks then shared the handwritten lyrics to the song Hallelujah by Haim singing it to her deceased best friend, adding:
"See you on the other side my love. Don't forget me. Always, Stevie."
Mick Fleetwood Recalled Everything about Christine McVie
Mick Fleetwood paid tribute to his late bandmate confessing that he will miss everything about her.
He even wrote a heartfelt condolence on Twitter:
"This is a day where my dear sweet Friend Christine McVie has taken to flight and left us earthbound folks to listen with bated breath to the sounds of that 'song bird,' reminding one and all that love is all around us to reach for and touch in this precious life that is gifted to us."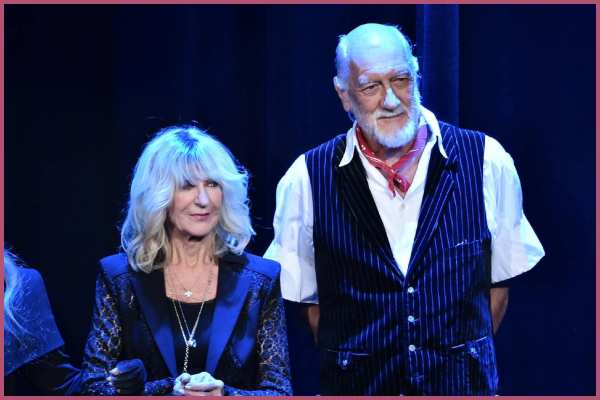 He continued to recall his friend who joined his band in the 1970s after her marriage to fellow band member, John McVie, bassist player.
Mick Fleetwood on memories continued,
"Part of my heart has flown away today.. I will miss everything about you Christine McVie. Memories abound.. they fly to me. Mick Fleetwood."
Also, Read American Country Singer Jake Flint Dead at 37 Just Hours After his Wedding to wife Brenda!