Flip or Flop host Tarek El Moussa Reinventing Himself with the Perfect Body and new Hairstyle….Jokes about Mid-life Crisis, after the divorce of his relationship!
Flip or Flop host Tarek El Moussa recently uploaded a half-naked picture of him and everyone started talking which made his name come in the headlines. There have been certain changes in his life which he has shared with is fans! Let us figure out his problem.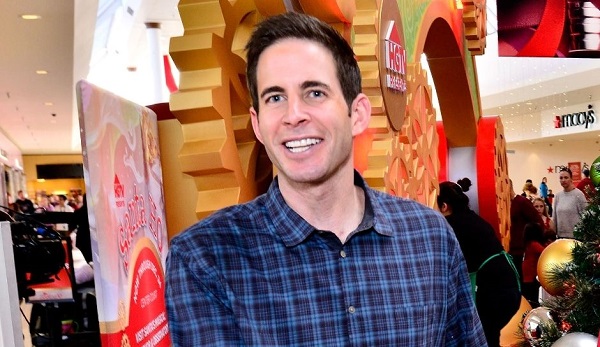 Mid-Life Crisis
Tarek El Moussa wrote on his Instagram on Friday, March 31, and joked that he's going through a midlife crisis or that he's been going through a lot of changes lately about which he is starting to worry. This post came one day after he flaunted off his newly ripped body in a shirtless gym photo shoot.
He wrote:
"OH NO!! New #clothing.. New #hairstyle…. #No more sandals!! Half #naked pics!!! Is this a mid-life crisis??"
El Moussa had a hip haircut.
"My sister hooked up the new #hollyweird hair style @l33hairartistry…," he said. "Looking pretty fly for an #old guy!!"
A day earlier, the HGTV star revealed his revenge bod in a series of sexy pictures.
"I shot this and was too embarrassed to share so I didn't,"
he captioned one of the images on Instagram.
"I know my journey has inspired many people so I made the difficult decision to post.. this is after battling 2 cancers and a debilitating back injury."
The Journey of his Life
El Moussa has health issues in the past three years as he was battling thyroid and testicular cancer and suffering a debilitating back injury — which took a tough physical toll on his body.
He previously spoke to PEOPLE when he was passing "the most difficult of my life" – stating that the worst part of battling cancer not being the radiation or surgery, but the months after.
He suffered from heart palpitations and hormone imbalances and gained 40 lbs. He injured his back in 2014 and lost 70 lbs when he was bed-ridden post surgery.
He also had personal problems with his wife. The couple married for seven years announced their divorce to PEOPLE in December 2016. They have two children together — daughter Taylor, 6, and son Brayden, 18 months.
"I looked like death, I wasn't the happy, outgoing guy I once was. I was so miserable. It was a struggle just to wake up in the morning."
You may like to read Tarek El Moussa could be emotionally affected after his ex-wife Christina's wedding to Ant Anstead!
After Surgery
Tarek told his fans that he's back to his "healthy" weight of 195 lbs. and works out regularly. He spoke of thanks to his physical therapist Quintin Tucker, who helped give him a physical and mental rebirth after surgery.
"My doctor said 'You would probably never be able to lift weights again'… that motivated me to prove him wrong and get into the best shape of my life!!! Thank you to my trainer @quintin_tucker for all the hard work and motivation and @pyejirsa for the amazing photos. Remember….it's not the size of the dog in the fight, it's the size of the fight in the dog."
"When he put me on his table on day one, I couldn't walk, But by the end of the week, he had me lifting weights. The therapy he did on me made it possible for me to work on getting myself back."

"I want to do everything I can to stay healthy, It just feels good to change your body and get in shape. It builds self-confidence and just to understand you can accomplish goals."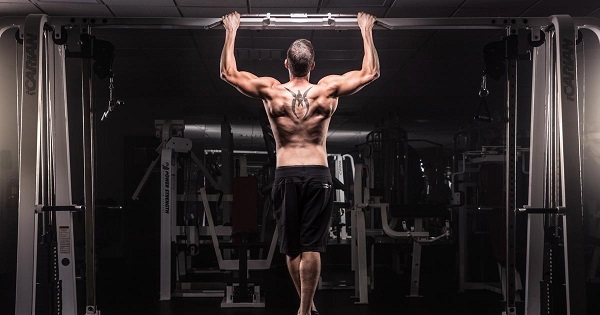 And whether or not he's having a "mid-life crisis," El Moussa has now got the motivation to stay healthy and active.
"I was really sick for a long time and, really, I still get tired because of all my medications. But I fight through it because I have a goal and I want to accomplish that goal, In life — whether it's business, fitness, family — in order to live the fullest life possible, you need to continue to challenge yourself and set new goals and make things happen. Never stay stagnant. That's how I live my life."
Also read Tarek El Moussa and his girlfriend Heather Rae Young relocate amidst the coronavirus pandemic!
Short Bio on Tarek El Moussa
Tarek El Moussa is an agent of Flip or Flop television series which is airing on HGTV. Tarek El Moussa host the show Flip or Flop, it's a reality television.He hosts the program with his wife Christina El Moussa. Tarek El Moussa is a real estate shark. More bio…