Are Florence Pugh And Her Boyfriend Zach Braff Married? Braff Is Wearing A Ring Amid The Wedding Speculations!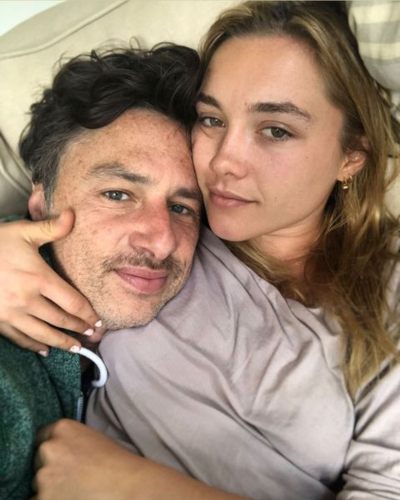 Zach Braff and Florence Pugh are currently in the headlines. There are rumors swirling around that the couple already tied the knot in an intimate ceremony. In between the speculations of the couple's wedding, the paparazzi clicked the actor with a platinum ring on his wedding finger.
Has the Oscar nominee secretly tied the knot with her boyfriend Zach?
Are Zach Braff and Florence Pugh married?
The Oscar nominee Florence has been the center of attention after the speculation of her secret marriage. However, neither the actress nor her partner Zach has confirmed the news. In between the ongoing speculations, paparazzi clicked Zach with a titanium ring on his wedding finger. Meanwhile, Florence just wore a bracelet while walking with Zach and their pet dog.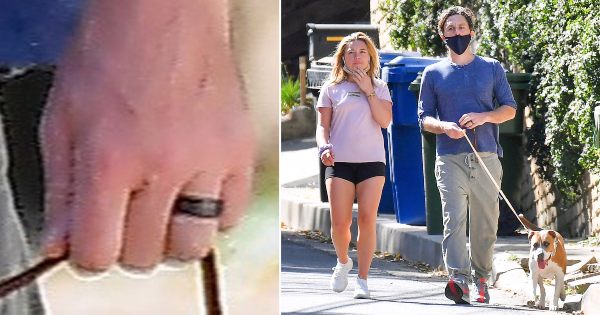 Florence was walking in a casual pink t-shirt and black shorts. Additionally, Zach came out in a blue t-shirt and grey casual sweatpants. He was walking the couple's pet dog. Zach and Florence were on the headlines with the speculations of their wedding. Though Zach was walking with a ring on his wedding finger, the couple has not replied to any rumors.
Relationship of Zach and Florence
The couple has received many comments related to their 20-years of age gap. Along with the comments related to their gap, they have also declined to comment on reports of their marriage. Addressing their age gap, the English actress wished Zach on his birthday with the post which reads: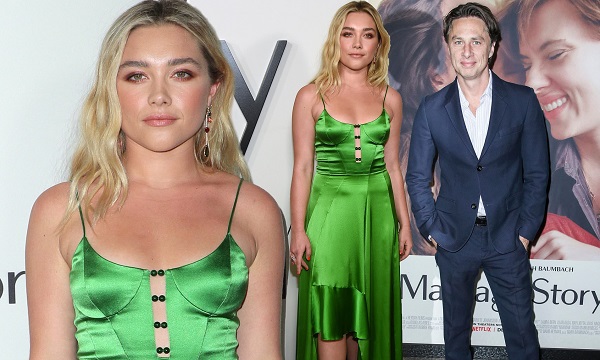 "I do not need you tell me who I should and should not love, and I would never in my life ever tell anyone who they can and cannot love."
Moreover, she also addressed the criticism in a podcast saying:
"I've always found it funny how I can be good enough for people to watch my work and support my work and pay for tickets and I'm old enough to be an adult and pay taxes, but I'm not old enough to know who I should and should not have sex with."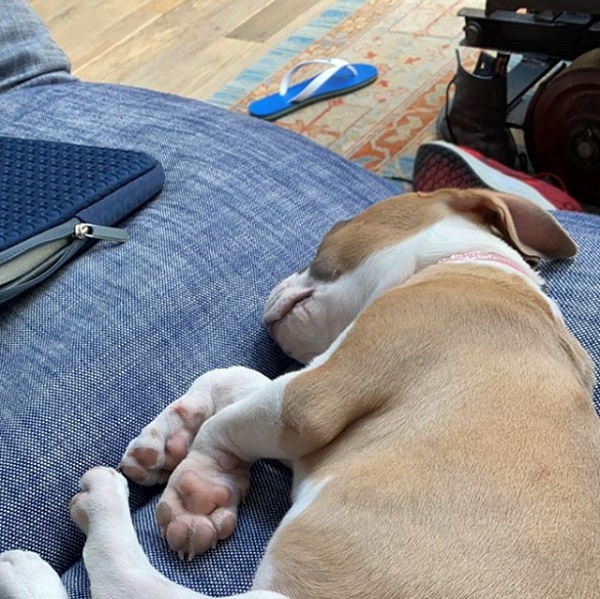 Florence met Zach when she starred in his directed short film In The Time It Takes To Get There. In 2019, the couple made their relationship official in the media. In August of the same year, they went on a vacation in Spain. However, they took a little while and posted their first picture online only in October. Zach and Florence also step outdoors together for little things like grocery shopping or walking their pet dog. They have a pet dog who they have named Billie.
More About Zach Braff
Zach Braff is an American actor, director, producer, and screenwriter. People mostly know him for his role as J.D. on the television series 'Scrubs'. Additionally, he garnered the nomination for the Primetime Emmy Award for Outstanding lead actor in a comedy series in 2005  for his appearance in Scrubs. See more bio…