Florence Pugh and Zach Braff-their relationship timeline and age gap!
English actress Florence Pugh had a great 2019! She got some nice roles and also won an Oscar nomination for one of them. Besides, her relationship with actor-director Zach Braff is also going well and she has no regrets of her life now.
Florence Pugh and Zach Braff – how their romance started?
Zach had selected Florence Pugh for his short film In The Time It Takes to Get There which released in 2019. But the casting and start of filming was in 2018.
From August 2018, Zach had started clicking LIKE on the photos of Florence on her Instagram. This was a subtle indication of the commencement of their love story.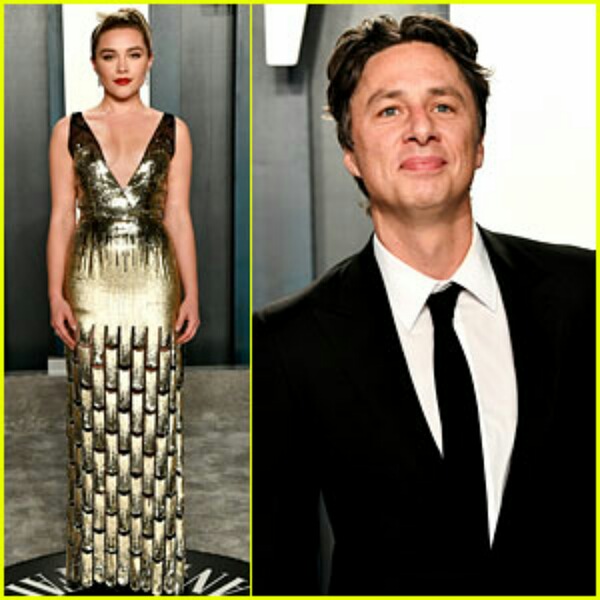 And in March 2019, News came that Zach was directing a film named The Secret Ingredients of Rocket Cola and Florence was its  main heroine. But the film has not seen the light of the day yet.
The release of Florence's film with Zach
The movie In The Time It Takes to Get There released in April 2019. In it, Florence plays a 19th-century influencer and the project was, made for Adobe Cloud. Alicia Silverstone also starred in this short film.
And soon after on 12 April 2019, Zach and Florence were in New York City holding hands and strolling. And in June 2019, Zach uploaded a selfie of him with musician Toby Sebastian with wine glasses in hand on his social media and captioned it:
"#cheers#"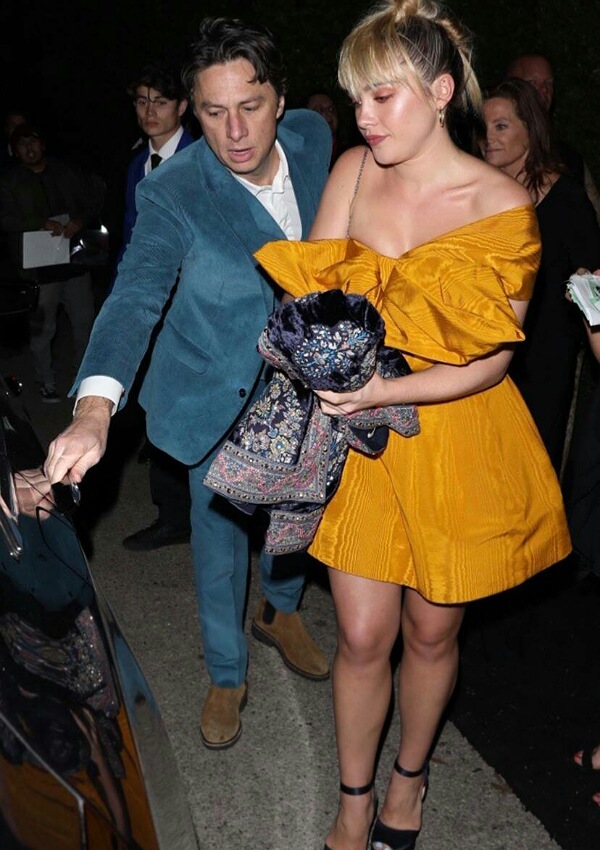 Toby is the elder brother of Florence.
Zach, also in October the same year, put up a group photo in which Florence was there on his Instagram. He wrote below:
"People I love."
And Julia Garner commented:
"I love @florencepugh too!!!! ♥️♥️♥️♥️♥️"
And the same month, they were shopping at Whole Foods in Hollywood. A source said:
"It was very clear to me that they're a couple."
The relationship grows further
In November 2019, Florence was on Zach's Instagram again with a group in Disneyland. Both were at the premiere of Marriage Story in Los Angeles. And in December 2019, they both attended Little Women film's premiere in NYC. But did not walk the red carpet together.
On 28 December, Florence posed outside an LA deli and posting the pic on her Instagram wrote:
"First pit-stop, Matzo Ball soup. #curingjetlag101,"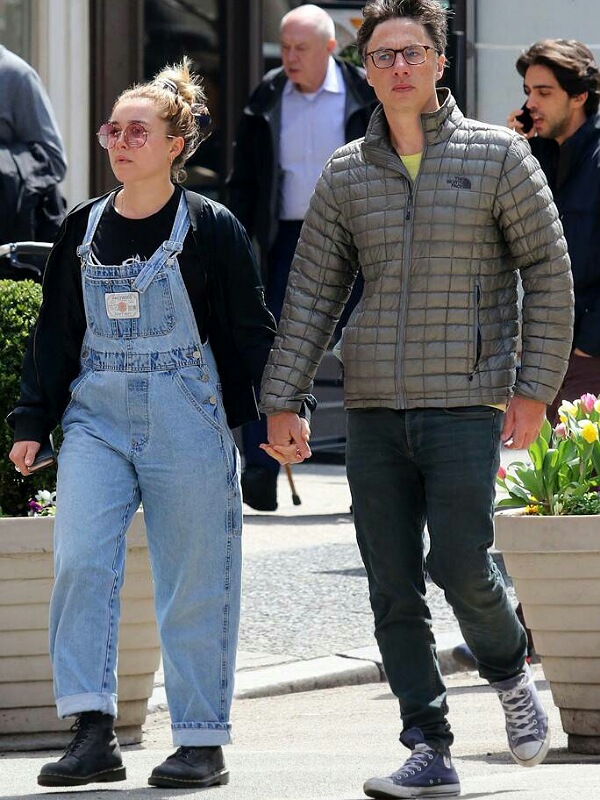 Zach put a Princess emoji in reply. And a fan intervened to say to Zach:
"You're 44 years old."
But Florence, 23 quipped:
"and yet he got it👌🏽."
Click to read on English Actress Florence Pugh Slammed Back To Those Who Pointed Out The Age Difference Between Her And Her 44-Year-Old Boyfriend Zach Braff!
On 11 January 2020, the couple had a date at San Vicente Bungalows, a private social club in Los Angeles. Later, Florence was getting ready for her nomination of Best Supporting Actress at the 2020 Oscars. Zach took a picture of her readying for the day and wrote:
"Holy shit. "
They also kissed in public during the celebration for her nomination.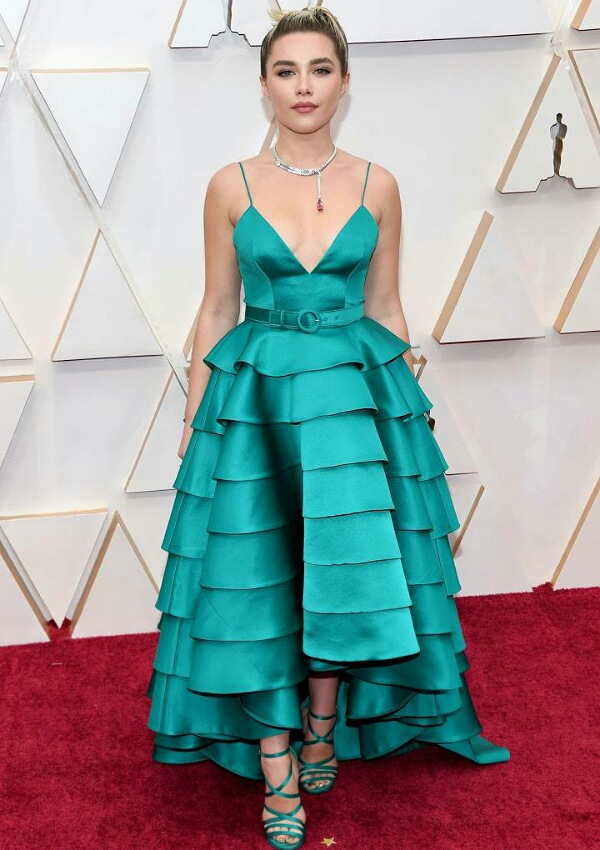 There are a lot of subtle clues that the couple gave which says that they are dating. But they have not officially confirmed it yet. We hope that they would soon decide to out their relationship officially and debut on the red carpet together soon.
Source: Elle