Floribama Shore's Gus Smyrnios is Married to Samantha!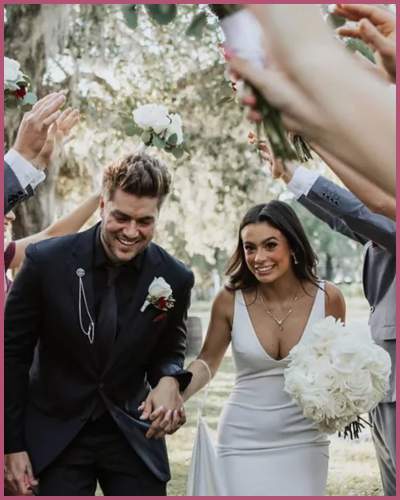 Floribama Shore's Gus Smyrnios is hitched to his wife Samantha.
The MTV star exchanged marital vows with his love in Tampa, Florida on October 8, 2022.
Where are Gus Smyrnios and his spouse headed for their honeymoon?
---
Floribama Shore's Gus Smyrnios officially tied the knot with his fiance Samantha "Sami" Carucci!
Who is the newlywed wife of Gus Smyrnios?
Gus Smyrnios is a married man. He recently had his romantic nuptials with his wife Samantha "Sami" Carucci on October 8, 2022. The MTV star is happy to announce that he is welcoming a blissful conjugal life with his spouse sharing a carousel of wedding snaps on Sunday, October, 9, writing,
"Here's to a lifetime with you, Mrs. Smyrnios 💍❤️ @samantha.smyrnios #married #justmarried #wife."
Carucci is married to her fiance Gus Smyrnios after less than a year of engagement while his castmate Codi Butt was in attendance as a wedding guest. Their engagement news came with the newlywed groom announcing back then,
"When I met you on this beach a year ago today, I knew I wanted nothing less but to spend every day I had left with you ❤️. I love you forever Sami 💍 Thank you for showing me what true love is #engaged."
The couple had been engaged on their one-year anniversary when Gus kneeled down to his beloved in Indian Shores, Florida months after getting public with their romance in September 2021. It all started when they filmed season 4B of the MTV hit.
Also, Read Zola's Taylour Paige married Designer Rivington Starchild on the date of her birthday 
How did Samantha "Sami" Carucci announce her wedding to Smyrnios?
Carucci also took over her Instagram account to share her bridal look while walking on the aisle to marry her husband Gus on Monday with the caption,
"I have dreamed of this day my whole life 🤍 💍 I love you forever @gus.c.smyrnios."
In Another Instagram post from Carucci, the newlywed wife of Gus revealed a picture of her and her bridesmaids. Alongside her bridesmaids dressed in reddish-brown gowns holding a bouquet of flowers, Samantha gave a shout-out,
"My beautiful bridesmaids 🤍. I love all of you so much, thank you all for being such a huge part of our special day, I could not have asked for better best friends & sisters."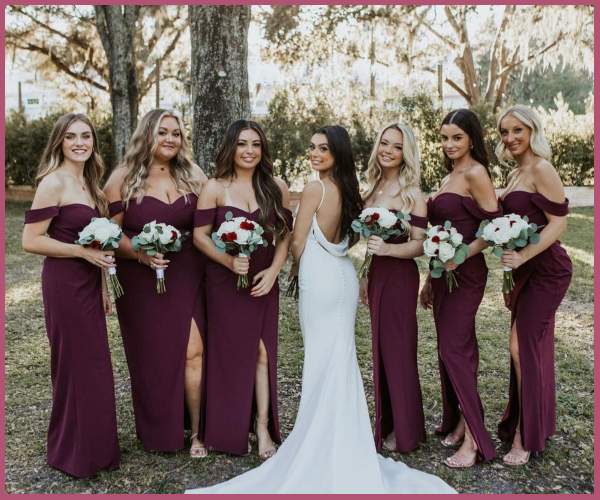 The altar moment could not be more special for the just-married couple. Bride Samantha did not stop here, she also showcased how her father helped her walk down the aisle during the traditional wedding ceremony, citing,
"The most special walk🤍 love you forever … paparooch." 
As per the wedding pictures, Samantha donned a long beautiful white gown and matching veil net. To match his better half, Smyrnios sported a black suit with a silver chain as an accessory on his wedding attire.
The couple is currently documenting their honeymoon in Montego Bay, Jamaica.
Also, Read Aston Merrygold and Sarah Louise Richards's Lavish Wedding After 5 Years Engagement