American Former Basket Ball Player, Dennis Rodman, says Kim Jong Un Does Not Want to Bomb Anyone, And Is a Everyday Man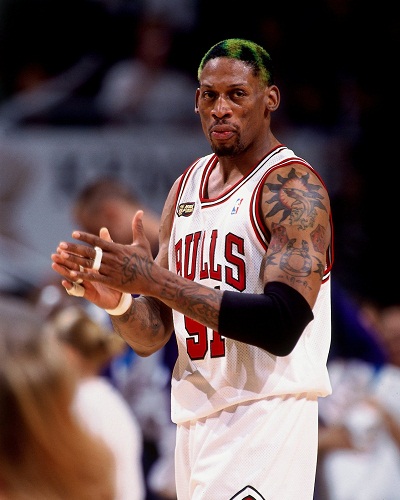 Retired American basketball player Dennis Rodman recently spoke in the defense of the North Korean Supremo, Kim Jong-Un, claiming that the North Korean leader is "just like anybody else" and doesn't "want to bomb anyone". In this current session, we will dive deep into what the former basketball player told us.
The Claim of the Player
In a recent interview with DuJour, Rodman said that Kim is not belligerent, but he is instead a man who aims to protect his country against American imperialism. Rodman has already visited Pyongyang six times since 2013.
"I don't want to bomb anyone. But we keep our nuclear weapons because we're such a small country—that's the only way we can defend ourselves. I don't want to kill Americans."
Rodman, now 52, said the supreme leader of the North Korean nation is not a brutal despot like everyone else thinks, but rather a man "just like anyone else".
"[Kim] jokes and loves playing basketball, table tennis, pool,"
he said.
"He loves the Doors and Jimi Hendrix. Oldies."
The Chicago Bulls legend also credited Kim with re-invigorating Pyongyang with new housing, hotels, a water park, a ski resort as well as a bowling alley.
"He's doing everything for his people. That little kid is changing North Korea for the better, and once we see that, maybe he'll just loosen up and start opening the door for the people of the world."
You may like to read American Singer-songwriter Toni Braxton denies any relationship anytime with NBA star Dennis Rodman!
Reason for his Claim
Rodman said his visits to the Hermit Kingdom are just part of an ongoing effort to bridge the cultural and political divide between the US and North Korea. He had his first chance to visit the North Korean Nation during a Basketball game.
"I went there for sports… It's using sports to open the doors for communication around the world. Going through sports, not through politics. I just wish people would actually take advantage of the situation that I have, instead of ridiculing me about everything I do. It's so unfair."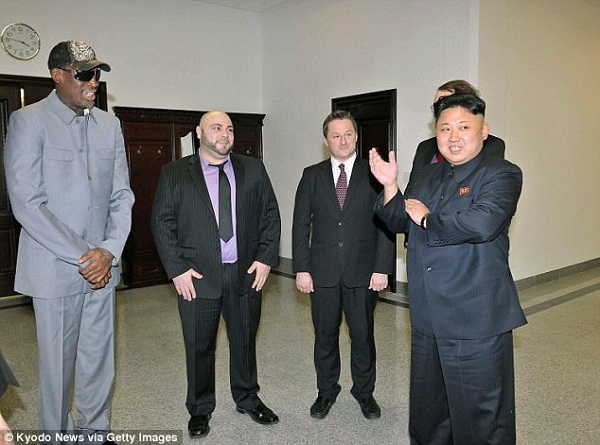 Rodman mentioned his visits have not only drawn condemnation from the public but even some warnings from the US Treasury Department.
"They want to indict me. And I'm like, 'For what?' Treason. They've threatened me. They said I gave his wife a fur coat, a dress, I gave all these gifts. I was like, 'I did? No I didn't!'"
While Rodman knows that he will meet with trouble from the US government should he seek to return to North Korea, he remains committed as ever to his venture.
Already he has asked several people to join him on his next visit, among them media proprietor and talk show host Oprah.
Rodman has visited North Korea six times since 2013 and has called the country's leader 'a friend for life'.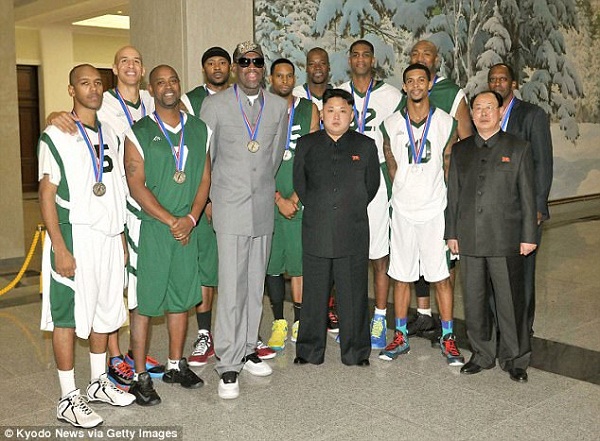 Also read What Did Dennis Rodman Gift to the North Korean Supreme Leader Kim Jong-un? Dive in To Have A Look Inside the Odd Gift Bag to Kim Jong-un
Short Bio of Dennis Rodman
Tall and handsome Dennis Rodman is an American retired professional basketball player in the NBA. He was best known for his fierce defense and his rebounding abilities.
Rodman was nicknamed 'The Worm' for his playing performance. He is also an actor as well as an author. He is known for his role in the action movie Double Team. More bio…