Former Chelsea striker, Diego Costa is all set to make his second debut for his former club Atletico Madrid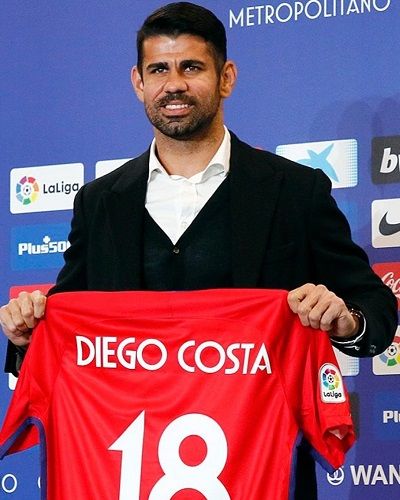 Diego Costa is all ready to play for his former club, Atletico Madrid.
The Spanish striker was officially presented by Atletico President Enrique Cerezo and Sports Director Jose Luis Perez Caminero.
---
Costa agreed to sign for the Spanish giants in September but was unable to sign for his former side due to the club's transfer window ban.
After completing his signing, Costa said,
"I've waited a long time for this day. I'm tired of training and I need to play. I've been working hard and training hard but there's nothing else to do."
The Spanish international further added,
"I'm in much better shape than when I arrived. I've prepared well and worked hard and I'm ready to help the team and score goals."
The 31-year-old Spanish footballer also trained hard along with Antoine Griezmann and other teammates. Diego Costa is all set to play his first match for the club on Wednesday against Lleida in the Copa del Rey.
Furthermore, he has worked hard so much as he is ready to make his second debut. Now, Atletico Madrid is looking strong enough to face their rivals in La Liga, Barcelona, and Real Madrid.
As of now, Barcelona has been roaring up along with information Lionel Messi and Luis Suarez. Whereas, Cristiano Ronaldo is still struggling to score goals compared to the previous season.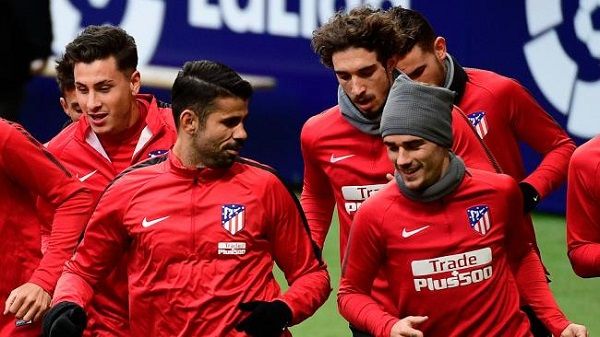 You may like to read The Record Breaker: Lionel Messi scored his 100th Champions League goal as Barcelona thrashed Chelsea 3-0
Diego Costa's amazing spell at Chelsea
The former Chelsea man spent three seasons at Stamford Bridge and also won two Premier League titles. During his first season 2014-15, he was also awarded the Premier League Player of the Month award for August 2014.
Moreover, in his fourth game, Costa hammered a hat-trick against Swansea City. In the same year, he was also selected as one of the two forwards for the season's PFA Team of the Year along with Tottenham Hotspur's Harry Kane.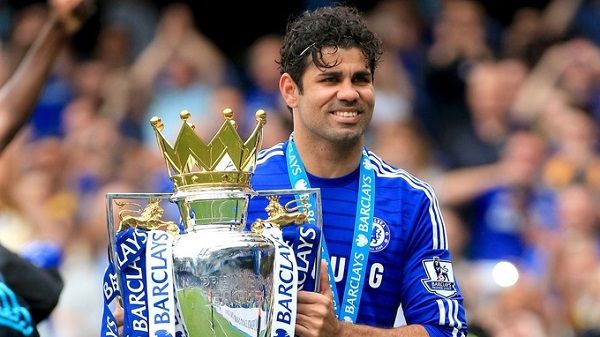 During his first season, he also won the League cup with Chelsea. In his third season, he was named  Premier League Player of the Month for the second time in November 2016.
During the 2016-17 season, Costa became the top goal scorer of Chelsea with 20 goals as the Blues again captured the English Premier Title for the second time in three seasons.
Despite performing brilliantly in the previous season, Chelsea manager, Antonio Conte said that he was not part of his plans for the coming season and he is free to move to another club. During his three seasons, the Spanish international smashed 52 goals in 89 matches.
Also read Real Madrid have made Chelsea forward Eden Hazard as their major target over Mohamed Salah for this summer where Manchester City are also in the race to sign Hazard