Former 'Dancing With The Stars' Karina Smirnoff Is Pregnant With Her First Baby!
Baby on the way! Former 'Dancing With The Stars' Karina Smirnoff is expecting her first child. She announced the news through her social media handle, Instagram. She is about to experience motherhood for the first time and she proudly flaunted the news.
DWTS star Karina Smirnoff is pregnant with her first child!
The former DWTS star is soon going to experience motherhood for the first time. She announced her pregnancy by sharing a positive pregnancy test kit on Instagram. The dancing star posted the snap with the adorable caption which read: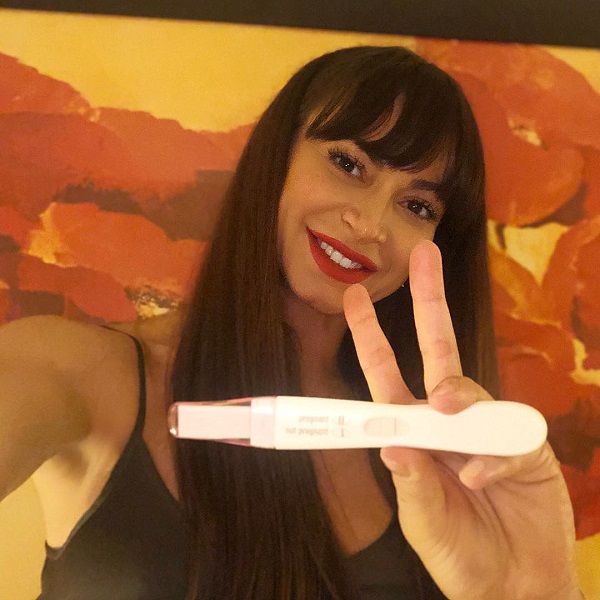 "Thanks @FirstReponsePregnancy for confirming that I will have a little one to train on the dance floor! #BabySmirnoff coming in 2020!"
Smirnoff talked about her pregnancy in the interview saying she is excited to start the new chapter of her life as a mom. She also mentioned that she always wanted to be a mother and also revealed that she is nervous and excited at the same time.
Furthermore, she stated:
 "I've always wanted to be a mom. I have so many emotions that I'm going through. I'm nervous, excited, over the moon happy and overwhelmed."
The reality star also mentioned that everyone has been great, gracious and is giving so much information about the motherhood.
In addition, she said: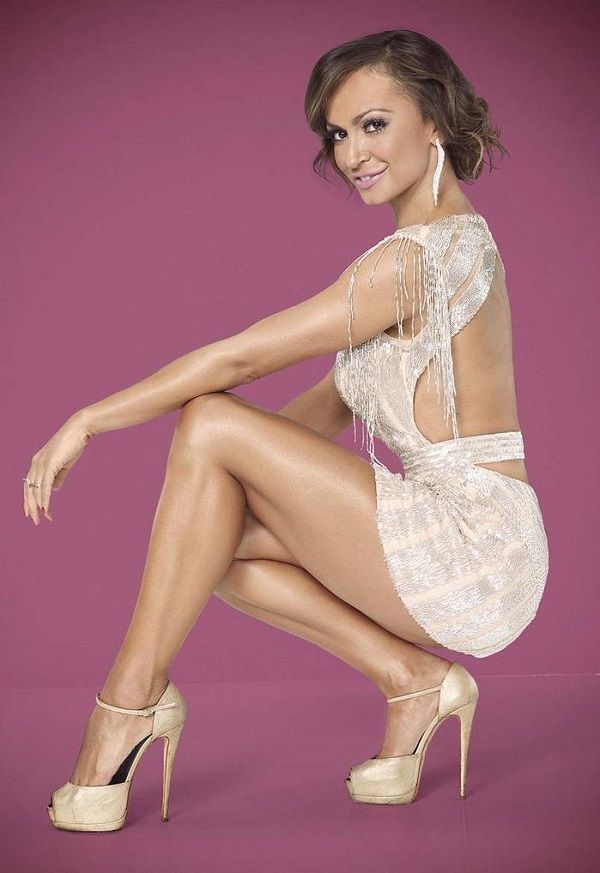 " I'm just trying to keep up! But I'm very grateful for the gift I've been given. I can't wait to be a mom."
You may also read- The Story Behind Ruth Wilson Leaving 'The Affair';" The Environment Was Very Toxic"
Who is the baby daddy of Karina Smirnoff?
It seems like despite being a public figure, Karina likes to keep her personal life private from the outer world. The dancing star Karina Smirnoff doesn't like to uncover the name of the baby daddy on the internet.
Though, she expressed her desire to have a family in recent years. Back in 2015, after calling off the engagement to Jason Adelman, she stated:
"I'm at the place in my life that I want to be a mom more than anything and I want to be a wife. I want to live for another human being and give that little guy or girl everything I have. "
She was also engaged to fellow dancing star Maksim Chmerkovskiy. During an arrival on E!'s former reality series Famously Single back in 2017, she was linked to Bachelorette alum Chad Johnson.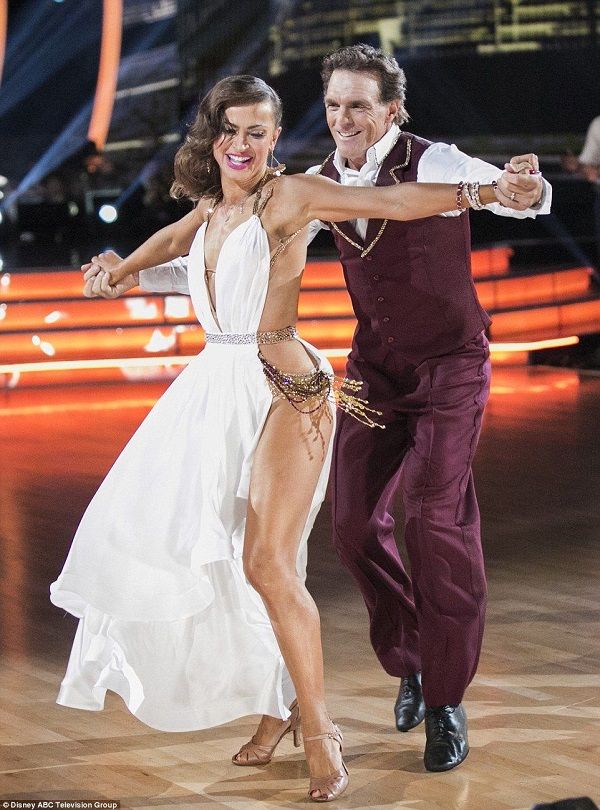 Former DWTS star Smirnoff joined the show season 3 in 2006 and announced her departure in February 2015. Later on, she returned to the show for seasons 21 and 22, she last competed in the ballroom with Doug Flutie in 2016.
You may also read- Why did Caroline Flack Quit As A Host From ITV Hit Show, Love Island?
Source: PEOPLE, Daily Mail