Former First Lady Michelle Obama Revealed Her Daughters Malia and Sasha are Staying Together in Los Angeles!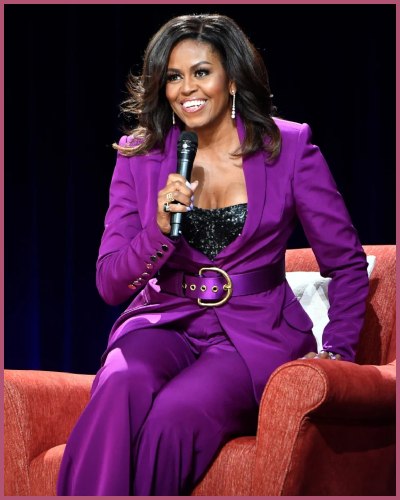 Michelle Obama revealed that her two daughters Malia and Sasha are sharing a home in Los Angeles.
The Obamas' eldest daughter Malia is currently working in television.
Sasha, 21, is studying at the University of Southern California.
---
Michelle Obama loves the fact that her two daughters are staying together
Former US First Lady Michelle Obama is proud of her two daughters Malia and Sasha who are sharing a home in Los Angeles.
The author appeared on the Today show on Monday where she chatted with Hoda Kotb and Jenna Bush about her darling daughters. Michelle remembered the time when her girls invited their parents to their spot.
Michelle recalled:
"We were going to take them to dinner, and they said, 'Why don't you come over to our spot for cocktails?' And we were like, 'OK let's see what this is going to be like'. The martinis were a little weak. I don't think they really knew what it was,"
The doting mother laughed as she recounted that her daughters had drinking rules and asked their parents to use a coaster for their drinks.
Mrs. Obama said:
"I'm like, 'You never used a coaster in my house.' So now when it's your stuff, you want to take care of it?"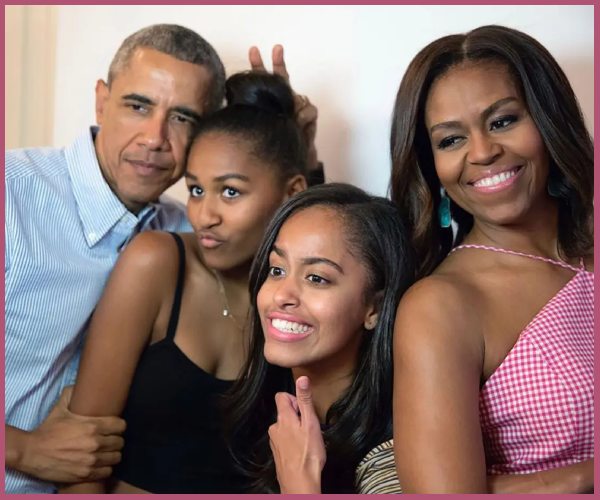 The sisters had to move to LA because the eldest, 24, is working on television and the youngest, 21, is studying at the University of Southern California. Sasha reportedly met her boyfriend Clifton Powell Jr., a basketball player there. He is also a director and son of Ray actor Clifton Powell.
Her elder sister, Malia, on the other hand, is reportedly dating record producer Dawit Eklund.
Michelle has been busy promoting her new book The Light We Carry which is all set to release on Tuesday. She confessed that their daughters were not close when they were younger.
She said:
"The thing that I love the most is that those two girls are each other's best friends,"
Also, Read Everything You Need To Know About Dawit Eklund, Malia Obama's Rumored Boyfriend!
Michelle revealed what she learned from Toni Morrison about motherhood
The lawyer added:
"There was a period of time when they couldn't stand each other, and I said, 'You wait, you are going to wake up one day and you're going to look over at that other person, and you're going to know that you two share something very unique,' especially given what they've been through."
Michelle also revealed that seeing her children close and as each other's support systems is what she always wanted as a mother.
She also noted that despite her hectic schedule as the First Lady, she always made sure to give her kids a decent upbringing- something she learned from Toni Morrison.
Michelle recounted:
"When I first came into the White House, when people asked me what my agenda was going to be, I said what I thought was not a controversial thing was that my first job is being 'mom-in-chief,"'

"If I couldn't raise my children, make sure they got through that experience whole, how could I help anyone else?"
Talking about how she balanced work and motherhood, Obama said:
"When times are tough, I try to focus on what I can control. Being a good mother to my girls was my first job, and then I can reach out and help every girl in the world. But my two had to be solid first."
Morrison revealed that she was guilty of always being strict with her children. She would tell them to fix their hair or straighten their clothes.
Michelle added:
"What I have learned and she had learned is that kids are looking for that light,"

"You want to greet them with your gladness because that's what they want most in life."
Also, Read Meet Sasha Obama's new boyfriend Clifton Powell Jr.! Who is he?