Former MLB player Ryan Howard sells his palatial mansion in Belleair Shore, Florida for $ 16.5 million!
Celebrities earn and spend a lot of money. But they also have a significant amount which they invest in successful ventures such as companies and real estate. The former MLB slugger Ryan Howard was one of them who had invested in a large chunk of real estate and is now reaping the benefits of it.
Ryan Howard and his real estate investment
Ryan had purchased a property way back in the year 2012. It was a land in Belleair shore in Florida which he purchased at that time for $ 3.5 million. He then built a mansion on it which cost him $ 5.8 million. The construction work on the mansion took almost two years and was completed in 2014. He has now sold this estate for an appreciable margin.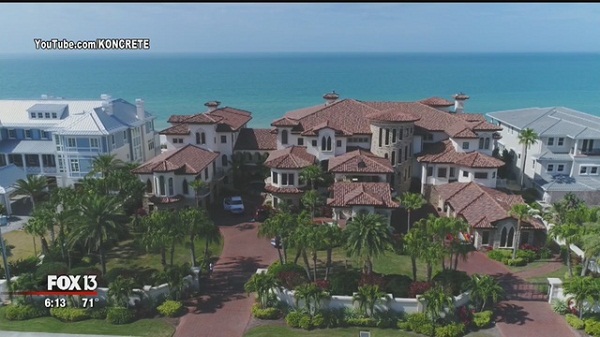 The purchaser of Ryan Howard's property
The wealthy person who purchased this waterfront property from Ryan Howard is real estate developer Ben Mallah. He bought it to gift it to his wife on their wedding anniversary and has paid $ 16.5 million for it. The beachfront property was listed for $ 18 million. But even with the slight discount given to Ben Mallah on the purchase, Ryan has made a huge profit on it.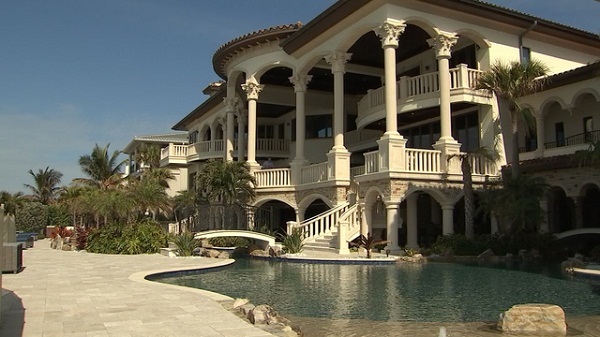 The mansion of Ryan Howard-the interior
Ryan's sold beach home is a wonderful one. The inside pictures are breath-taking. This well-fortified and the gated Mediterranean property has 8 bedrooms, 7 full bathrooms, and 4 half-bathrooms. The living space is 20,000 square feet and the mansion stands on land of 1.15 acres. It has 3 levels and there are numerous Gulf-front terraces and also a large loggia.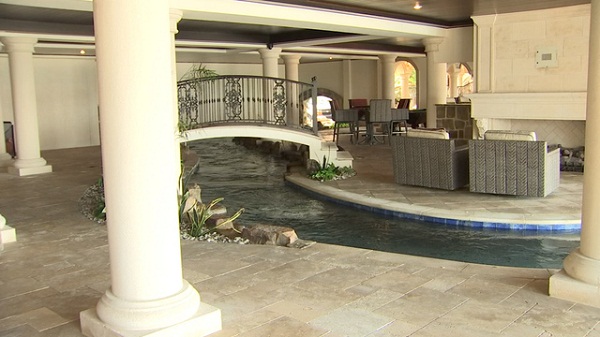 In front of the mansion is 200 linear feet of beachfront and there is also a private beach area. The home also has a pool with a lazy river. On the grounds of the mansion, there are flowing waterfalls, bridges, a bar, and grotto.
To add to the value, there are guest rooms on one side of the property, an elevator, and three fireplaces. There is also an outside kitchen area and a garage that has the capacity to accommodate more than 5 cars.
Inside the luxury house, there is a large custom kitchen along with a breakfast bar, a wood-paneled library which is of two stories, a trophy room to hand art and other memorabilia, a wine room which is Napa Style, a fitness center complete with sauna and steam, a home theater, and a game room. There is also a bowling alley.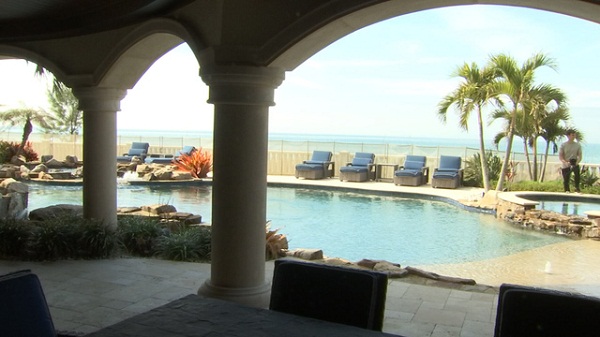 The listing agent Jackie Diaz and his comments on Ryan Howard's mansion
The listing agent Jackie Diaz is thrilled with the sale and said:
"This sale is the highest sale that anyone has ever had in Tampa Bay,"
Jackie works for Premier Sotheby's International Realty—Clearwater. He added:
"There's no other home like this."

"It's so much fun. This is a very unique home, built for a very unique family."
Ryan Howard and his career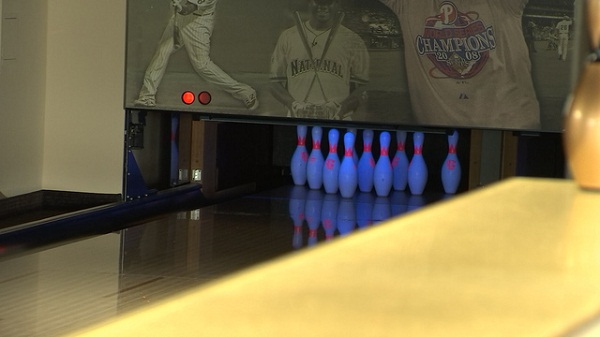 Ryan, 39 is a former professional basketball player who spent most of the time of his career playing for Philadelphia Phillies. He had a major contribution to the team's 2008 World Series win. He was honored as an MVP and retired in 2018. Ryan is also a partner of the Philadephia-based venture capital firm called SevertySix Capital.
Short Bio on Ryan Howard
Ryan Howard is a is an American professional baseball. Howard played for the Philadelphia Phillies of Major League Baseball (MLB) from 2004 to 2016. He bats and throws left-handed. Howard holds numerous Phillies' franchise records. More Bio…
Source: realtor.com