Former NBA star Shaquille O'Neal- Check out his Barefoot! Once you see it, Can't be Unseen!!
Wanna know about the famous basketball star Shaquille O'Neal barefoot?
Well, we got you covered! A fair warning we must say because once you see it, it can't be unseen. See the pictures below and the hilarious reactions on Twitter!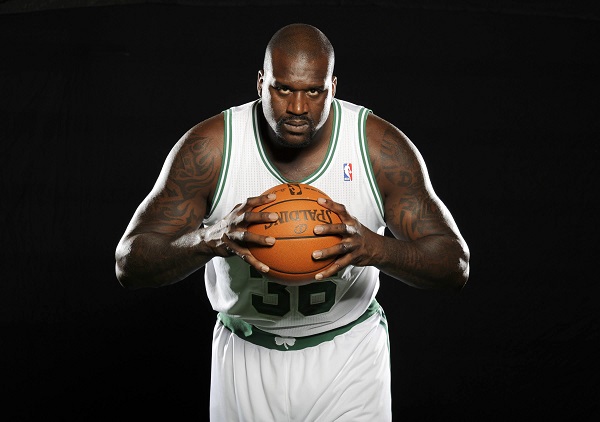 Shaquille O'Neal horrifying barefoot
Shaquille O'Neal is an analyst for the "NBA on TNT." His job is to provide some perspective for viewers.
And he did just that Thursday night for anybody who might have been thinking they'd never seen anything as ugly as the Cleveland Cavaliers' blowout of the Boston Celtics in Game 5 of the Western Conference finals.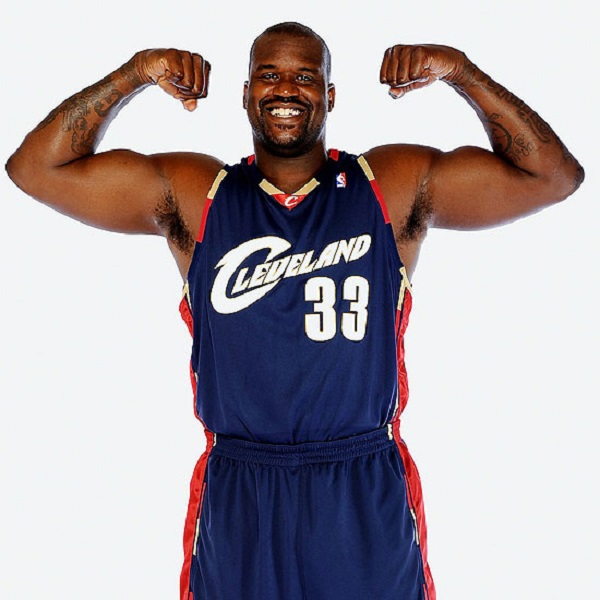 He horrified fans when he removed his sock and shoe to expose his barefoot during NBA on TNT's halftime report of Thursday's Cavs-Celtics Game 5.
Host Ernie Johnson was in the middle of asking the athlete a question when suddenly Shaq exclaimed,
"Check out at those claws."
The camera turned towards his size-22 feet and everyone on set gasped at his frightening feet. Shaq went barefoot during the halftime segment of the show, and this is what viewers were forced to see:
"I don't do pedicures," said O'Neal, stating the obvious.
If nothing else, it gave the TNT crew and seemingly everyone else on social media something to talk about for the rest of the broadcast.
But O'Neal, who is 10th all-time in points scored (28,596), may have gotten the last word, he said,
"You know what those feet look like? 28,000 points."
And here are some tweets about his foot in Social Media:
His son tweeted,
Whoever saw my dads toes on TV, I'm sorry ???

— Shareef O'Neal (@cynreef) May 26, 2017
This is Shaquille O'Neal's foot. Good luck sleeping tonight. pic.twitter.com/m87GnSyBBM

— Charles Robinson (@CharlesRobinson) May 26, 2017
@NBAonTNT @SHAQ get your radioactive big toe off my TV, I'm trying to eat ?

— Pete Kostopanagiotis (@PeteKosto) May 26, 2017
Shaq's toe after wearing a pair of Lonzo's. ?@NBAonTNT pic.twitter.com/6zE0wMxRi4

— StrokeOfGenius? (@RodBrezz) May 26, 2017
.@shaq is single-handedly killing off a generation of foot fetishes in real-time. #NBAONTNT

— (╯°□°)╯︵ ┻━┻ 1461 (@Bitterwhiteguy) May 26, 2017
#nsfw pic.twitter.com/MccECGrv1q

— nick (@nick_pants) May 26, 2017
Every account posting a photo of Shaq's feet should be automatically banned and deleted by Twitter.

— Jon Tayler, Smiling Politely (@JATayler) May 26, 2017
Why Shaq big toe look like it's trying to dab? ? pic.twitter.com/P3UahRtdsn

— Stark (@mb_0015) May 26, 2017
That was a deformity, I can't even roast Shaq feet.

— Kasey (@bastylefilegirl) May 26, 2017
Had to do it. pic.twitter.com/zxISWp079r

— DAN (@danWorthington) May 26, 2017
Also See- NBA Player Shaquille O'Neal Kisses and Spanks Jimmy Fallon in Hilarious Lip Sync Battle
Short Bio on Shaquille O'Neal:
Tall and handsome Shaquille O'Neal is a well-known retired professional American basketball player, actor, Sheriff's deputy. He is also known as a former rapper who has released four rap albums and his first album went platinum. He currently hosts The Big Podcast with Shaq show and an analyst on the television program Inside the NBA. – See more at…