Former NBL Player and Hall of Famer, Dennis Rodman Visiting North Korea Again, Hopes To Do 'Something Pretty Positive' This Time, Continuing On His Sports Diplomacy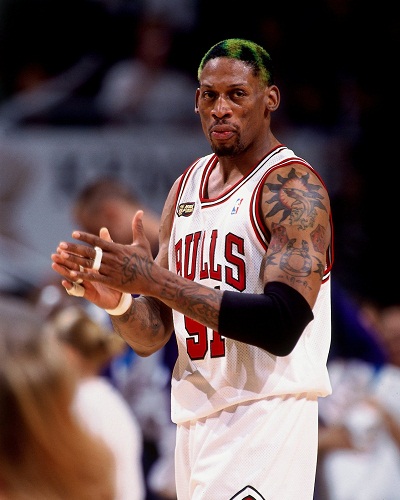 Former NBA player and Hall of Famer, Dennis Rodman said that he was anticipating doing "something that's pretty positive," during the recent trip to North Korea
In this session, we will be learning about the motives of the visit and the past visits he has done
---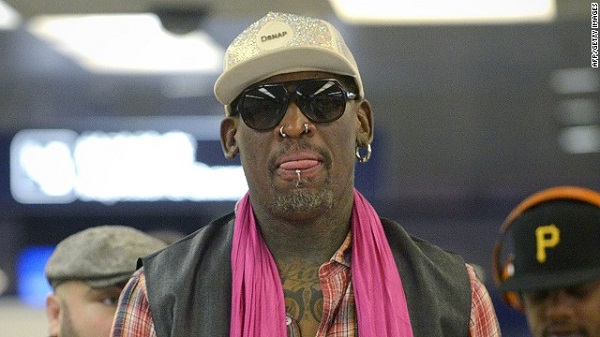 The Present Visit
On Monday, Dennis Rodman arrived in Beijing for the awaited visit which comes at a time of heightened tension between the US and North Korea.
Rodman's expected visit to Pyongyang would be the first under President Trump, a man with whom he has a personal relationship.
Before entering politics, Trump had praised one of Rodman's 2013 trips to The Hermit Kingdom during an interview. Rodman, who appeared on Trump's reality TV show in 2009 & again in 2013, went on to endorse Trump's candidacy in 2015.
But relations between North Korea & the US were very much less tense back then than they have been in recent months.
North Korea has already conducted 10 missile tests this year. Experts say that with each launch, Pyongyang gets closer to its stated goal of developing a nuclear-armed weapon capable of reaching the US.
Pyongyang maintains that its missile program is the only way to dissuade Washington from trying to oust Kim's family regime in the nation.
The Motive
The exact motive behind this visit of Rodman is, however, not known yet. He didn't respond to CNN's questions about whether he would be meeting Kim during this trip, nor did he say if he was delivering a message from the US President to Pyongyang.
When asked if he had spoken to Trump at all, Rodman replied,
"I'm pretty sure he's happy at the fact that I'm over here trying to accomplish something that we both need."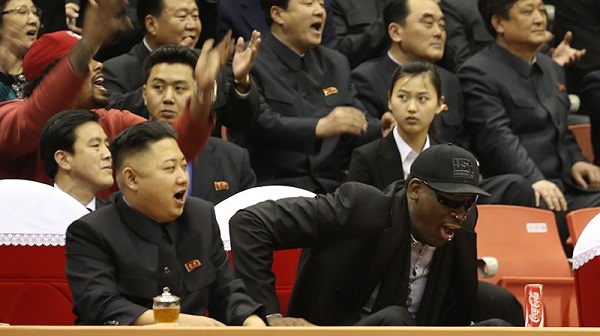 Four Americans are currently being detained in North Korea, including Kim Sang-Duk and Kim Hak-song, 2 academics who worked at the Pyongyang University of Science and Technology, University of Virginia student Otto Warmbier, and businessman Kim Dong-Chul.
When Rodman was asked if he had any plans to raise their detention with the North Korean officials during this visit, he replied,
"Well that's not my purpose right now… My purpose is to go over there and try to see if I can keep bringing sports to North Korea."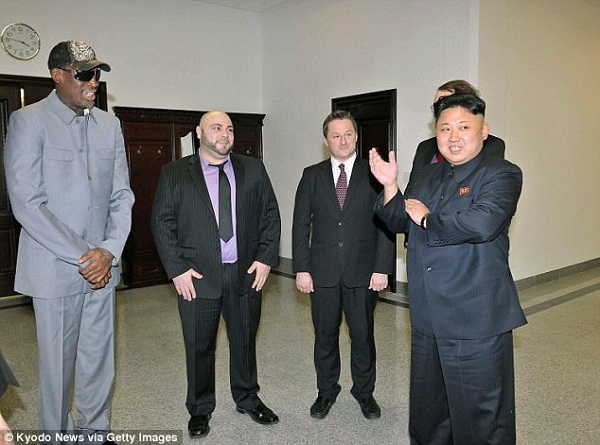 Rodman is one of the very few Americans who has met current North Korean Supreme Leader Kim Jong-un.
Basketball diplomacy
Rodman has visited the North Korean nation at least 4 times, 3 between 2013 and 2014. A senior US official said the State Department was aware of Rodman's plan to travel to The Hermit Kingdom but stressed he is not there in any official capacity.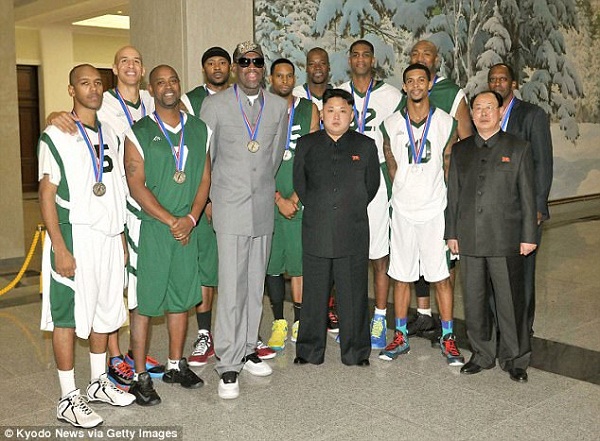 His last visit was in January 2014, when Rodman along with a group of other former NBA players took part in an exhibition basketball game. The game was presumed a birthday gift for Kim who's said to be a big basketball fan.
Rodman was also filmed leading a sing-along of "Happy Birthday" to the supreme leader, a man whom he calls a friend and a "very good guy."
Rodman has described his series of trips to North Korea as a "basketball diplomacy" project and defended the trip for Kim's birthday, saying it was a "great idea for the world."
"I'm sorry for what's going on in North Korea, the certain situations," <
Rodman told after returning from Pyongyang in 2014, but he didn't specify what exactly those "situations" were.
That trip went in to generate a string of negative headlines. Rodman was stiffly lambasted in his home country for not bringing up the case of Kenneth Bae.
Bae was an American who got imprisoned on charges of "hostile acts," spending 735 days in North Korean custody before his release in 2014.
The motive behind Rodman's visits to North Korea has never been fully plain-spoken yet. He has maintained that some visits were about trying to use basketball as a sort of bridge for the division between the 2 countries. But another was "strictly about the game and for the love of basketball."
Short Bio of Dennis Rodman
Dennis Rodman is an American retired professional NBA basketball player and NBA Hall of Famer. He was best known for his fierce defense and his rebounding abilities. Rodman was nicknamed 'The Worm' for his playing performance. He is also an actor as well as an author. Dennis is known for his role in the action movie Double Team.