The former Spice girl Geri Horner scratched on the face by her pet cat Tallula!-Know what her perceptive daughter Bluebell said, and how to manage a cat-scratch!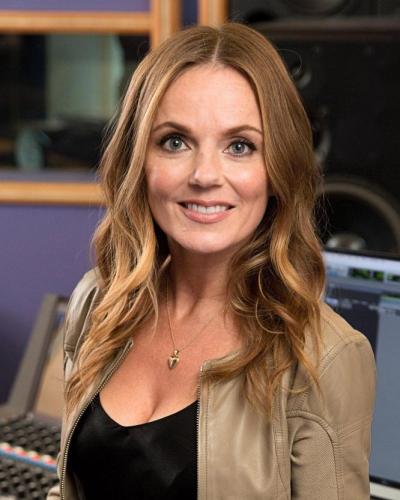 The feline attack!
One is used to seeing the former Spice Girl Geri Horner, 48 all glam and in makeup! Hence on 26th August 2017 when Geri Horner posted on Instagram a video of her scratched and bloodied face, her fans and readers were in for a surprise!
Her face and look were unrecognizable as she pointed towards the scratched lip and her bloodied chin caused by her cat Tallula.
Geri Horner captioned this video as:
"WARNING, AVOID TALLULA! I don't love her anymore….Will it heal by Monday? I 'm going to be presenting @thismorning."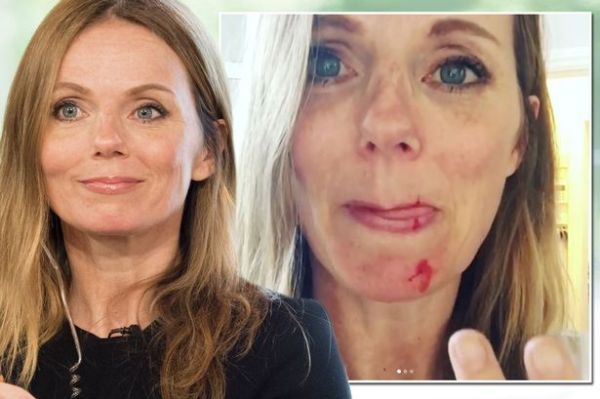 So this was the reason for her panic and concern. Geri Horner was to co-host 'The Morning' show on 28th August 2017. She would be presenting the show along with Rylan Clark-Neal.
This would her first big appearance on TV after a long time. She had undergone training for it at the ITV Studios in London and was eagerly waiting for this D Day in her life.
She was very excited for her first day at the studio. And then, this feline attack occurs to complicate the matters! It appears that her makeup artists will have to take extra efforts to camouflage these scratches.
Geri Horner's understanding daughter
In the video posted by Geri Horner revealing the facial injuries caused by her pet cat, in the background her daughter Bluebell could be heard saying:
 "You will be fine. Just put some tissue on it."
Bluebell added:
"She's not very good with new people."
Bluebell definitely loves the cat and jumped into her defense. The cat then went and hid under the table and both Geri and Bluebell could be seen trying to persuade her to come out from there. Bluebell seems to be quite mature for her age.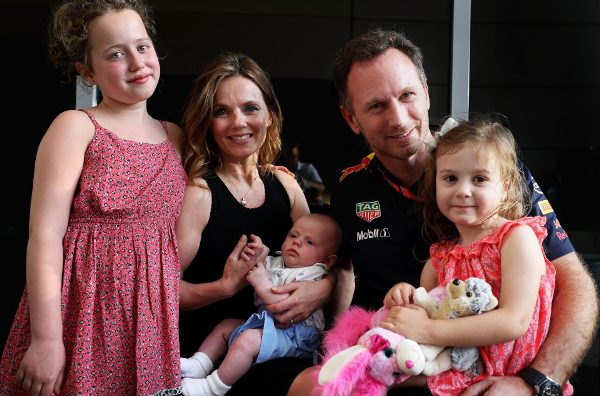 She is Geri's daughter with her former partner screenwriter Sacha Gervasi. Geri Horner has now moved in with and married Formula One chief Christian Horner on 14th May 2015.
She has one son Montague George Hector born in January 2017 with Christian. Christian also has one daughter Olivia with his ex-girlfriend Beverly Allen.
Bluebell has gradually adapted herself to this new life with her mom, stepfather, and half-siblings. She calls Christian now as 'daddy'.
Talking about it, Geri Horner said:
"I never forced anything, I let them find their own way. She calls him Daddy and that was her choice. They have a really nice bond."
Geri added:
"It's a lot for a young girl but she's a great kid, smart and funny with a big heart. I'm proud of her."
You may also like to read The Bombshell! Spice Girls' star Mel B revealed that she had sex with her bandmate Geri Halliwell!
Cat-scratch treatment
Geri Horner has not mentioned about whether she had consulted a doctor after the cat scratch but she probably would have.
Cat scratch wounds should be cleaned gently with an antiseptic solution and covered with a sterile dressing. It would be better to show the wound to a medical person in case further treatment is needed.
Small wounds would heal with local wound care. If the wound is deeper or appears infected, antibiotics course may be needed. Tetanus booster dose may be indicated.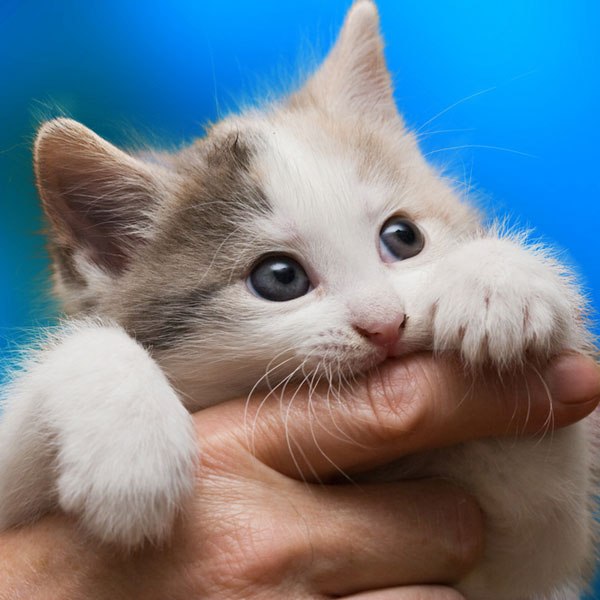 If the cat is a pet and fully vaccinated, anti-rabies prophylaxis is usually not given. But for wild cat scratches especially on the face area, anti-rabies vaccination may be needed with or without anti-rabies antibodies (immunoglobulins). The 5 anti-rabies vaccine injections are administered on day 0, 3, 7, 14, and 28.
After 1-8 weeks of the cat-scratch, there is a probability of getting the cat-scratch fever or cat-scratch disease. In this, the initial bite area reddens and local lymph nodes enlarge and become painful.
There may be associated fever, aches, joint pains, malaise, and lassitude. At this time, a course of antibiotics would be essential.
Also read All is well! Geri Horner seen with husband Christian Horner hand-in-hand after Mel B's disclosure of a one-night lesbian stand with her!
Short Bio on Geri Horner
Geri Halliwell is an English pop singer-songwriter, clothes designer, author, model, and actress. She is best known as a member of the successful girl group the Spice Girls. She came to international prominence in the 1990s as Ginger Spice. Geri left the group in 1998, but she rejoined the group when they reunited in 2007. She is also famous for her second album, Scream If You Wanna Go Faster with the first single "It's Raining Men", which is considered the biggest hit of her career. More Bio…