Why Is The Former Teen Mom 2 Cast Nathan Griffith Arrested?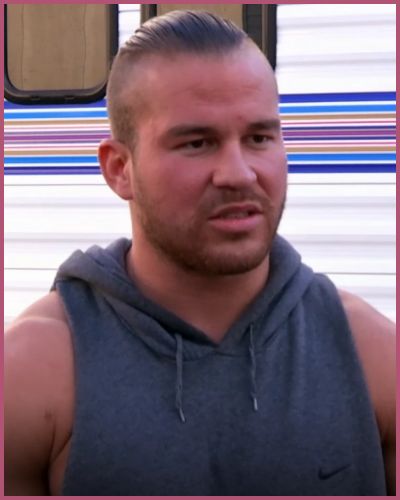 Nathan Griffith, a former Teen Mom 2 cast was arrested for allegedly assaulting his partner.
Griffith, 35, was arrested at 4.30 am on 24th February in Delray Beach, Florida.
---
Former Teen Mom 2 Cast Member Nathan Griffith was arrested on Friday
Nathan Griffith, a 35-year-old former reality star, has been accused of domestic assault by strangulation and is currently in jail in Palm Beach County. His mugshot was uploaded to the inmate site, and he appeared unaffected by the situation.
According to TMZ, Nathan's brother-in-law called 911, claiming that Nathan had choked a woman and dragged her up the stairs.
When police arrived, Nathan denied any altercation and attributed scratches on his body to sex, but the woman reportedly said he had been physically violent with her.
Nathan's ex-girlfriend, Jenelle, is not the victim, as they broke up in 2015. Nathan is married to May Oyola and is being held in jail without bond. It is unknown if he has hired a lawyer.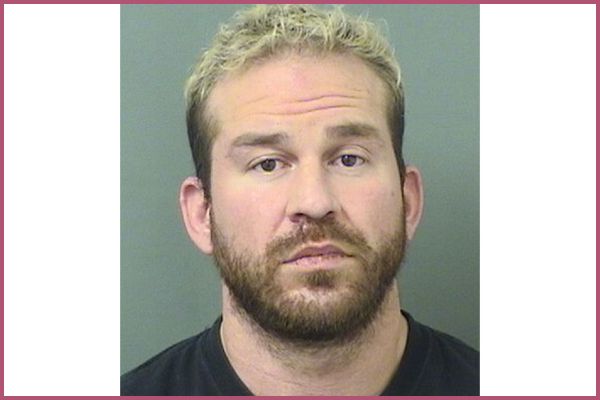 Also read: Rapper Kodak Black Wanted By Police For Failing Drug Test And Violating His Bail Conditions
This is not the first time Nathan's been involved in legal problems
Nathan has had previous encounters with the law. In the summer of 2020, he was accused of stalking, making violent threats, and verbally abusing an unnamed woman who had filed a restraining order against him.
The woman had first met Nathan in August 2018 at a Florida lounge and had encountered him multiple times since then. According to court documents, Nathan had engaged in unwanted contact, including showing up at the woman's home uninvited, sending her unwanted text messages, and ignoring requests to leave her alone.
The woman called the police for trespassing in April 2020, which led to a Temporary Order for Protection Against Stalking being issued. In addition to this incident, Nathan was also arrested for domestic violence in Myrtle Beach, South Carolina, in 2015.
The former Teen Mom star who is dealing with various problems has also encountered legal issues while driving. Nathan was arrested in 2019 for driving under the influence while he was still residing in North Carolina near Jenelle. 
He was taken into custody by the authorities for driving while impaired in the vicinity of a grocery store. In 2018, he was also arrested for damaging structures on a highway while driving.
Additionally, he was apprehended for driving with a suspended license in 2014 and he resisted arrest. Griffith and Jenelle were both apprehended for a DUI in North Carolina in 2013.
Nathan Griffith is married
Nathan is married to May Oyola. He got married in April 2022 and talked to the U.S. Sun exclusively about his private ceremony in Miami.
He told The U.S. Sun:
"We've wanted to get married for a while now but had dealt with bumps in the road along the way."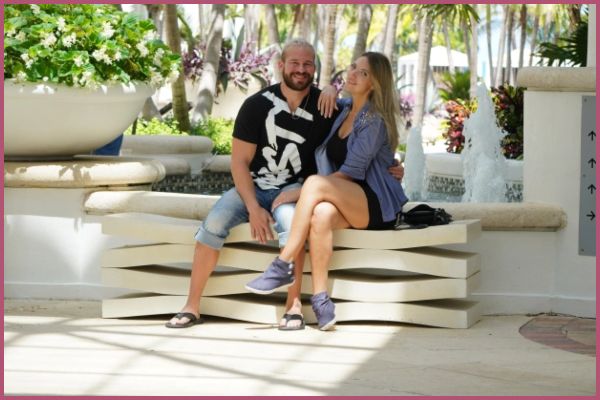 He added:
"We finally got married on the rooftop of a hotel in April and we had somebody who could notarize the wedding ceremony with us. We exchanged vows and then we took pictures together over the city."
He also revealed that he was not even expecting a relationship but eventually got married after meeting in person:
"I was just wanting to be casual. I was out of a long relationship and I really wasn't looking for anybody, but as soon as I met up with her, I knew she was the one."
The girl he recently allegedly abused has not been identified yet but it could be May.
You may also like to read: Eric R Holder, The Man Who Killed Rapper Nipsey Hussle Gets 60 Years In Prison