Latest updates on former tennis player Andy Roddick and model Brooklyn Decker's happy married life: Their second baby, new house and many more!
Andy Roddick and Brooklyn Decker a known name for happy couples. The couple who started dating in 2007 are now happily married and are even parents of two beautiful children and one of them is just a newborn.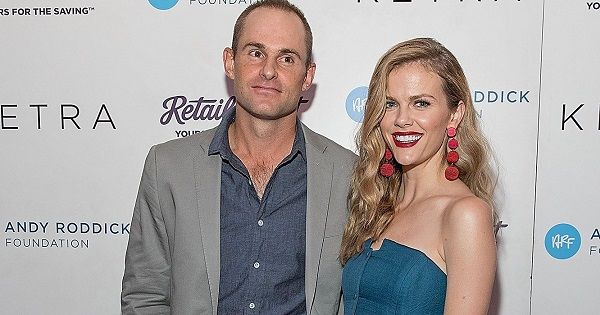 The newborn baby
Yes, the happy couple welcomed their daughter sometime in November 2017. In July, it was announced that the couple was pregnant but the time of the child's birth was never known. Not until her Instagram post on January 3 where she posted a selfie with her children, which included her newborn baby and her lovely dogs whom she claims to be a mother of. Their first child, Hank is currently two years old.
"A newborn, a toddler, a dog in a cone, a dog with a tumor but I'm having a good hair day so it's fine we're fine I'm fine."
The baby clinging into her mom's chest looks the sweetest while her caption shows motivation that it's fine as long as she is positive.
Baby Stevie has colicky and her brother Hank is having flu
The recent tweet from Brooklyn Decker says that both their children are not well. Hank is suffering from flu while Stevie has colicky. According to Brooklyn's tweet, both her children were crying and having a miserable time when Andy, her attractive husband walked in with a bottle of tequila and a cup of ice. Brooklyn, for sure, is lucky to have such a supportive husband.
My toddler has the flu and my baby is colicky… they are both crying and miserable. At the very moment I thought my heart was going to shatter- my stud of a husband walked in with a cup of ice and a bottle of tequila.

I'm convinced this is what the gates of heaven look like.

— Brooklyn Decker (@BrooklynDecker) January 27, 2018
But then the tweet didn't just end here, Andy still had to reply to this since the micers he had brought in was not mentioned.
And two mixers. I'm not a savage

— andyroddick (@andyroddick) January 27, 2018
Of course, Andy is not savage, but Brooklyn surely is, when she again continued the tweet with a hilarious comment about 240 characters not being enough for her to mention the mixers.
1. I'm a savage.

2. There weren't enough characters to include the part about the mixers.

— Brooklyn Decker (@BrooklynDecker) January 27, 2018
Sold the house for $2.35 Million
As popular are the couples, their house is also a great one. The house which Andy and Brooklyn together designed as their dream house located in lakefront North Carolina in 2013. The beautiful house with four elegant bedrooms, a comfy living room, a 'wow' kitchen and ensuite bathrooms, was also the place where they welcomed their son.
"I grew up in North Carolina and we absolutely love this area. We wanted to design a home to house bodies."
Situated in a beautiful place with a great view and greenery all around, this property was put up in the market with the price of $2.99 million but the couple had to decrease their price by $75,000 to finally sell it. So, this house which was made by Andy and Brooklyn is no more in their name.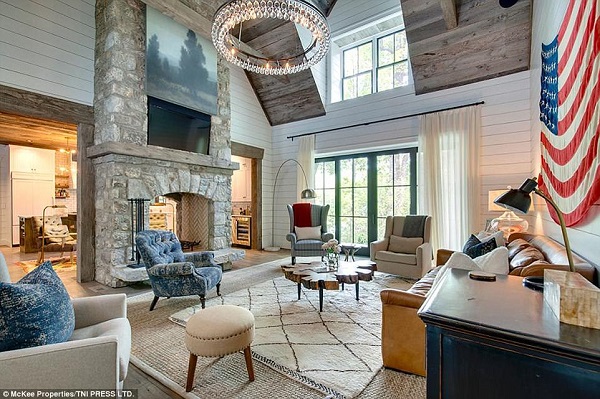 Not to worry, these guys made this decision to sell their house in order to move into a new one because the last one was small after the birth of Stevie. It is said that it is situated about three miles from the previous ones.
Andy in the top 50 greatest players
Andy Roddick might not be the best among the tennis players but he isn't that bad either. The former tennis player was ranked no. 25 in the top 50 greatest players of the Open Era. Roddick has earned 32 titles, 600-plus match wins, 13 weeks at No. 1 and nine straight seasons in the Top 10.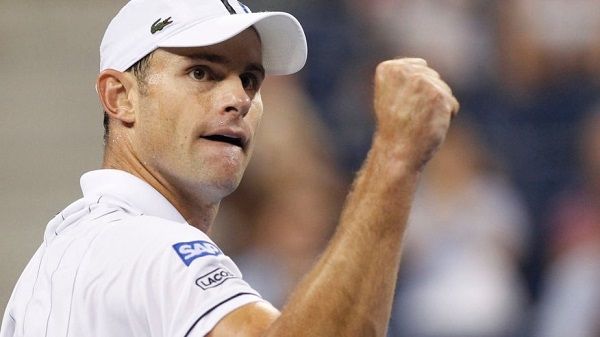 The player who started his career in 2000 retired from the game in 2012. He was inducted into International Tennis Hall of Fame in July 2017 where he said:
"I'm not the best of all time. I'm not going to win Wimbledon. I'm not the best of my generation. I'm not the most well-behaved. I'm not the most polished,"

"I'm also never going to take this honor for granted. I may not be a lot of things, but from this day forward, I'm never going to be anything less than a Hall of Famer."