POTUS Joe Biden released a book "Promise me, Dad." Criticizes Donald Trump and Might as well be the next presidential candidate! He also talks about his close "family-like" relationship with Barack Obama!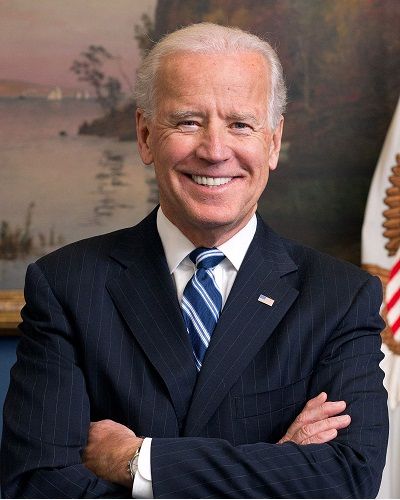 A promise of a Dad to his beloved child
Joe Biden recently released his memoir, "Promise Me, Dad", in remembrance of his late son, Beau. Beau died in 2015 after suffering from brain cancer.
This book not only speaks about his son but also his first wife and his 4-year-old daughter who died in a car crash about four decades ago.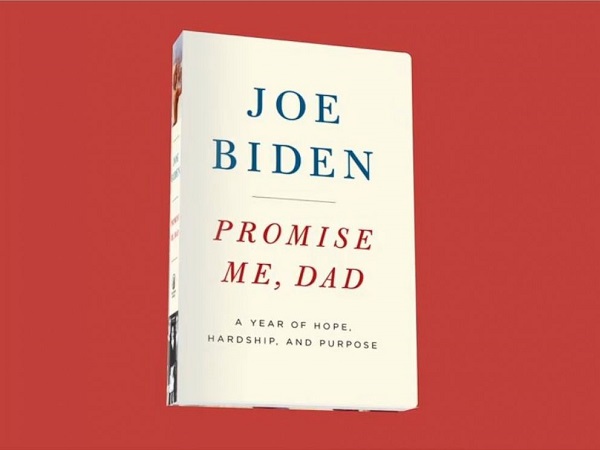 This book of Biden is an emotional account of his struggles losing loved ones and especially being a father of the suffered child.
He writes:
"May 30, 7:51 p.m. It happened. My God, my boy. My beautiful boy."
That sad day when a father lost his son, his beloved son. This loving son also asked for a promise:
"You've got to promise me, Dad, that no matter what happens, you're going to be all right. Give me your word, Dad. You're going to be all right."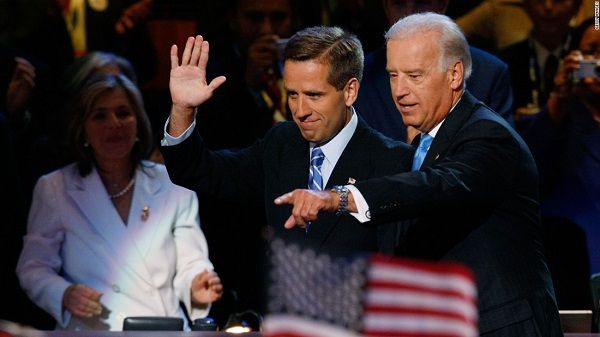 Biden had to be strong for his son as he had promised to do so and now, he is probably going to be the presidential candidate with his son's love.
Joe Biden may be America's president in a few years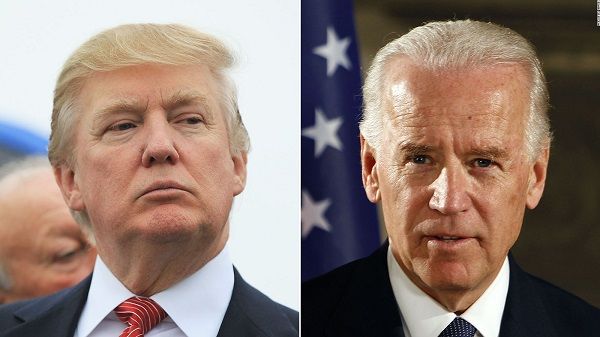 Not to freak you out, but it seems like Joe Biden will be back for the next presidential election to go against the present President of the America and has a chance to win.
The former Vice president showed his dislike towards Donald Trump on "Late Show with Stephen Colbert". He clearly stated that just if Trump wouldn't have won the presidency, he wouldn't even be on the talk show that moment.
He supported the presidential candidate Hilary Clinton as he said:
"If Hilary Clinton didn't have lost the election by a small margin, we wouldn't be having this conversation. We'd have a good president. We'd have a president who understands the role of the presidency. She would've been somebody who would, in fact, weave that fabric."
Also, a poll run by POLITICO revealed that if Biden is to go against Trump for the election in 2020 then there is a high possibility of Biden winning the election as the result of the poll showed that only 35 percent of the voters would reelect Mr. Trump. It is not our place to say but we advice Donald Trump need to be cautious now.
You may also like read Who is Michelle Tidball? Kanye West mentioned her name in his Forbes interview!
Joe Biden and Barack Obama's family-like relationship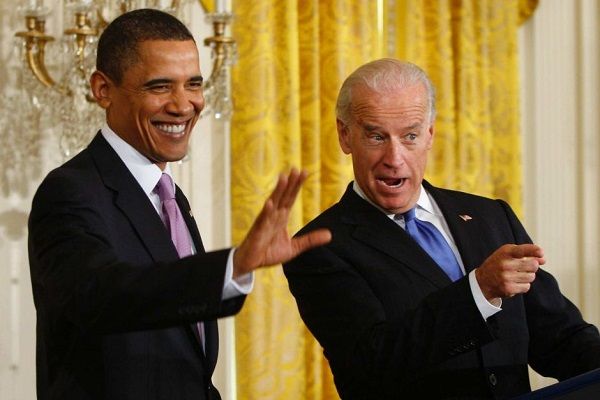 Unlike his disapproval to Trump's win, Biden seemed to like the former president, Barack Obama a lot. He revealed that Barack Obama is like a family and all the memes that have circulated on the internet about the two having funny conversations were almost accurate.
"All those memes – there are thousands of them out there – in essence, they're all true," he said. "We had that kind of relationship."
According to him, the meme talking about his fake birth certificate was the favorite among all.
biden: cmon you gotta print a fake birth certificate, put it in an envelope labeled "SECRET" and leave it in the oval office desk
obama: joe pic.twitter.com/UTtv1JkE5o

— jomny sun (@jonnysun) November 11, 2016
"My granddaughters and his daughters are each other's best friends. They vacation together. You know, it's family".
Likewise, Barack Obama has also spoken about Biden's good personality:
"If you can't admire Joe Biden as a person. You've got a problem."
The two times elected President and Vice-president, Obama and Biden are believed to have been among the best leaders of the country. Their close relationship might be a secret towards their success as well.
It seems like the public knows their political leaders really well. This is probably good for their own country, right?
Also read Who is Kenny Barnes dating? Know about his age, relationship with ex-girlfriend Kelly Chase on show 'Love is Blind', social media, biography
Short Bio on Joe Biden
Joseph Robinette Biden, Jr. a.k.a Joe Biden was the 47th Vice president of America. He served as the Vice President from 2009 to 2017. And prior to that, he represented Delaware as the U.S. Senator for almost 36 years. He was awarded  Presidential Medal of Freedom, with distinction by the then president, Barack Obama. After leaving politics, Biden was named the Benjamin Franklin Presidential Practice professor at the University of Pennsylvania. More Bio…