Former Victoria's Secret Model Jasmine Tookes Gives Birth to Her First Child with Her Husband Juan David Borrero!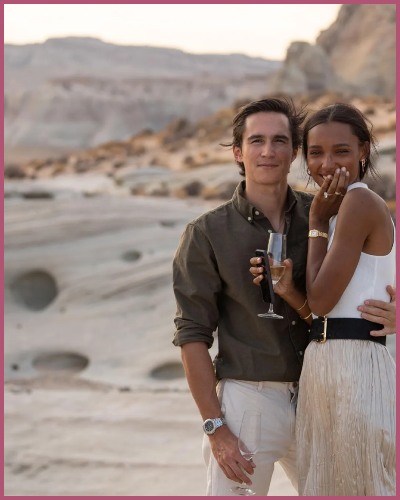 Supermodel Jasmine Tookes gave birth to her first child, a daughter.
The former Victoria's Secret angel welcomed her baby girl with her husband Juan David Borrero.
Jasmine revealed the exciting news via Instagram and also revealed her daughter's name.
---
Supermodel Jasmine Tookes gives birth to her first child, a daughter
Congratulations are in order to model Jasmine Tookes who recently gave birth to her first child, a daughter.
The former Victoria's Secret angel welcomed her baby girl with her husband Juan David Borrero on February 23.
In the adorable pictures shared by the model, the little girl can be seen holding onto her parents' fingers. The couple named their baby girl Mia Victoria.
The model also shared the same pictures on her Insta Stories with the caption  "the prettiest little princess."
Also, Jasmine also took time to thank her family and friends for all their via her Instagram Stories.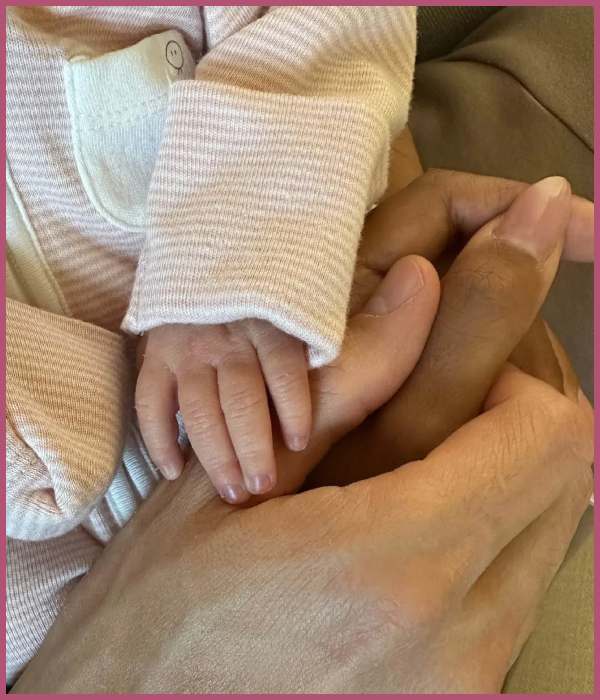 She added,
"We are so in love with her & are so excited for this next chapter in our lives,"
Borrero and Tookes, both 32, tied the knot in September 2021 in Ecuador.
While celebrating their wedding anniversary the following day, Tookes said that her wedding day was the most beautiful day of her life.
The model shared throwback pictures from her big  day and captioned the pictures,
"I love you @juandavidborrero we put on one hell of a wedding," 
Also, Read Pregnancy alert! Jordan Davis and his wife Kristen O'Connor have a Baby no. 3 on the way
Jasmine explained her pregnancy to Vogue magazine
Just two months after their first wedding anniversary, Jasmine revealed that the couple was expecting their first child together.
In November, the then-expectant wrote on her Instagram,
"The last 6 months have gone by so fast & we can't wait to meet this precious little angel ??," 

"Feeling so grateful to start a family with you @juandavidborrero ?."
The Snapchat executive commented on her post,
"Couldn't be happier to grow our family with you!"
Juan, on the other hand, took to his Instagram account to share a black-and-white maternity shoot snap with his beloved wife, simply writing, "Thankful ?."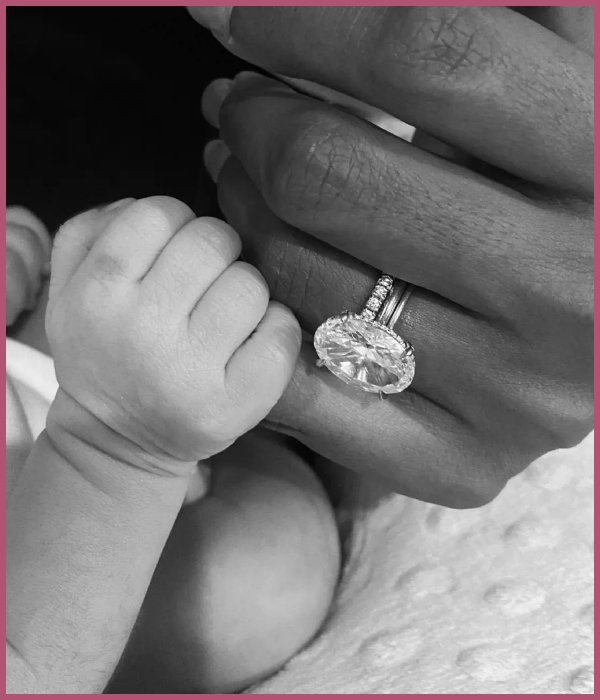 Tookes also spoke to Vogue about her pregnancy at the time, particularly about fighting "tiredness [like she'd] never experienced" during her first trimester.
She explained,
"I was so tired to the point I couldn't even read emails coming through — I'd fall asleep sitting at my computer. I almost fell asleep driving my car."
Tookes also said the feeling of pregnancy is a scary one because one might never know what might happen.
The then-pregnant told the magazine,
"I just pray, hope for the best and try to keep an open mind," 
Also, Read Jessa Duggar Shared a YouTube Video Informing Fans about the Pregnancy Loss She Suffered Last Year!