The fortune! Know the net worth of Countdown star Carol Vorderman!
Carol Vorderman has hosted the show Countdown for 26 years. She also was the host of the Pride of Britain Awards 2018 on ITV. She has accumulated a lot of wealth over the years. Her fans and viewers wonder about her net worth. So let us find out.
Carol Vorderman and Countdown show
Carol was on the show Countdown on TV from 1982 to 2008. In the show, there are two contestants at one time who compete against each other. There is a timer and the show tests both their lexical dexterity and numerical knowledge. The contestants have to find as many words as they can from the nine letter tiles which are displayed on the board. These letters are operated by the host of the show.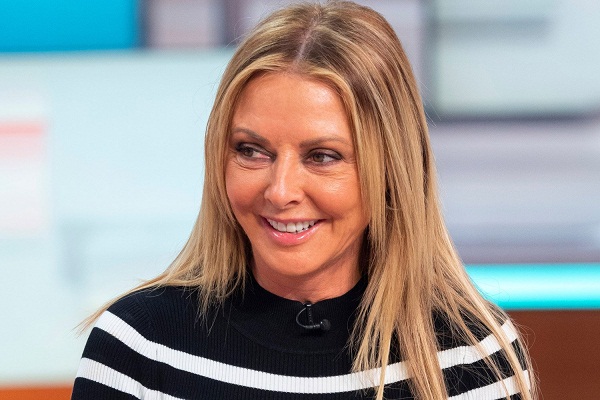 Carol was a wonderful host and been a math graduate helped her on it. She left the show in the year 2008. She was a regular host on this show for 26 long years and earned a handsome amount of money through it.
In 2005, it was reported by The Guardian that she gets a paycheck which amounts to £2.3 million per year.
Celebrity Net Worth had estimated and stated that her net worth is the £7,600,000 ($10 million). Spears Magazine, however, put this figure at £18 million.
About Carol Vorderman and her childhood
Carol comes from a humble background. Carol, 57 was born in Bedford but raised in Prestatyn, North Wales. In her autobiography, Carol had said that her family had scarce money while she was growing up. She said that her mother had to do three jobs in order to earn enough money to support her and her two siblings.
Once Carol had lost some money for food and her mother had cried at that time, she said. Those were the years of financial hardship and struggles for her and her family.
Also read All the details of Narvel Blackstock's ex-Wife, Elisa Gayle Ritter! Know about their marital life, children, net worth
About Carol Vorderman's education and career
Carol joined the University of Cambridge and obtained a math degree. She worked as a civil engineer and later took the job of a graduate management trainee. Her mother applied to the Countdown show on behalf of and for Carol and due to this, Carol got the job. She is grateful to her mother for it and credits her for landing the job. Her exact earnings on the show are not known, but there are only some speculations on it. Carol had revealed in the past that what she earned was three times what her late co-host Richard Whiteley used to earn. She said of the time that Richard came to know about her pay. She said:
"The only heated debate Richard and I ever had was when he found out that I was being paid three times more than him,"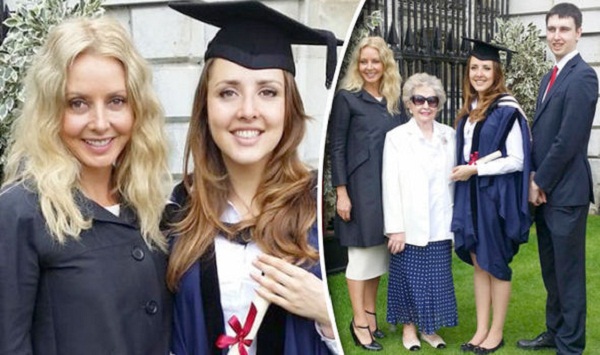 She also appeared on ads and TV commercials and did videos.
When Carol stepped down from the show, Rachel Riley, 31 became the co-host of the show in her place. Rachel's net worth is £4 million.
Also read All the details on Ben Platt's family, education, career, girlfriend, net worth and much more!
Credit: express UK