Four times married! Most talked about gossip in relationship! Glen Campbell surely had a dramatic life! Know all about it here!
The world has lost another legendary musician. He is the country singer Mr. Glen Campbell. It was a great loss for the world the talented the musician of all times.
Glen passed away on August 8, 2017, after suffering from Alzheimer for years. Glen went public about his disease in 2011.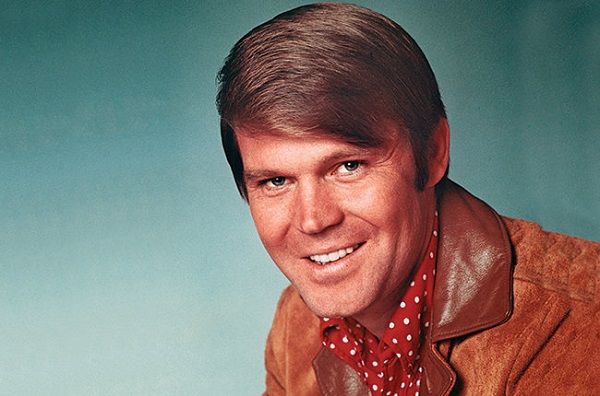 But here I'm to remind the talent of all times. And the thing that reminds us of Glen besides his music was his dramatic married life.
Started married life at the age of 17
Glen Campbell was surely fond of marriages. Four marriages with eight children isn't a joke. Yes, FOUR marriages. Let's get some deep knowledge about his married life:
Diane Kirk: Diane was Glen Campbell's first wife. The two got married at the very young age when Glen was 17 and Diane were just 15 years of age. It was also reported that they tied the knot at such young age because Diane was pregnant and Glen wanted to take the responsibility for the cause.
However, their first child, Debbie couldn't survive. Their second child, Debby has survived and is leading a good life with her Air Force MP husband. The marriage that started in 1954 ended 5 years later in 1959.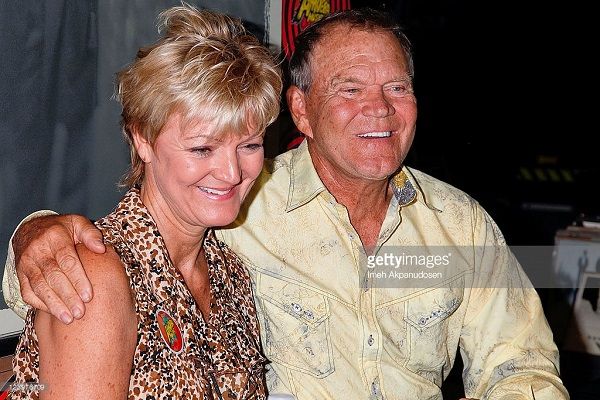 Billie Jean Nunley: Soon in the same year of 1959 on September 20, Glen was married to beautician Billie Jean Nunley. The most interesting thing between the two was that it was said that Billie wasn't fond of most of Glen's hit songs.
They lasted as each other's partner for 16 years by sharing 3 children, namely Kelli, Travis, and Kane. The divorce that was filed in 1975 was finally confirmed in 1976. Billie passed away in 1993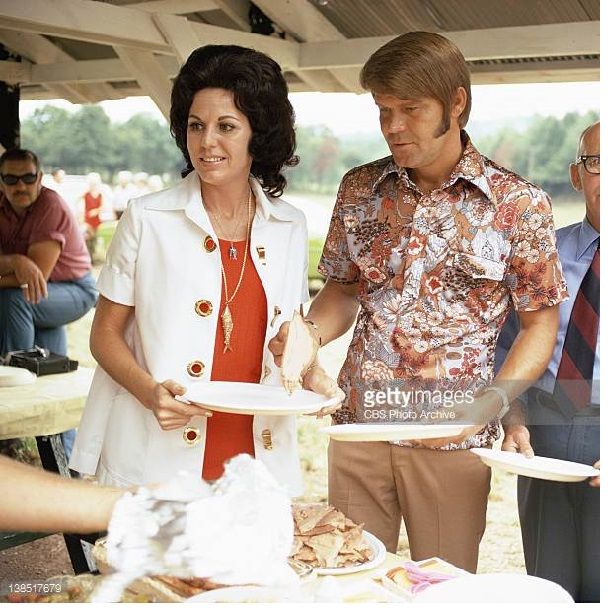 Sarah Barg: He wasn't lonely after the divorce. He was married to Sarah Barg, known to be the second wife of Mac Davis. They got wedded on 3rd of September in 1976 as Glen was attracted to her.
In an interview, Glen confirmed that they only started dating after Mac and Sarah got divorced. Since Mac was Glen's friend, he wouldn't cheat with his friends by going after "people's wives".
This attraction between each other seemed to last only a few years when they got divorced in 1980, just after three weeks of the birth of their child Dillon.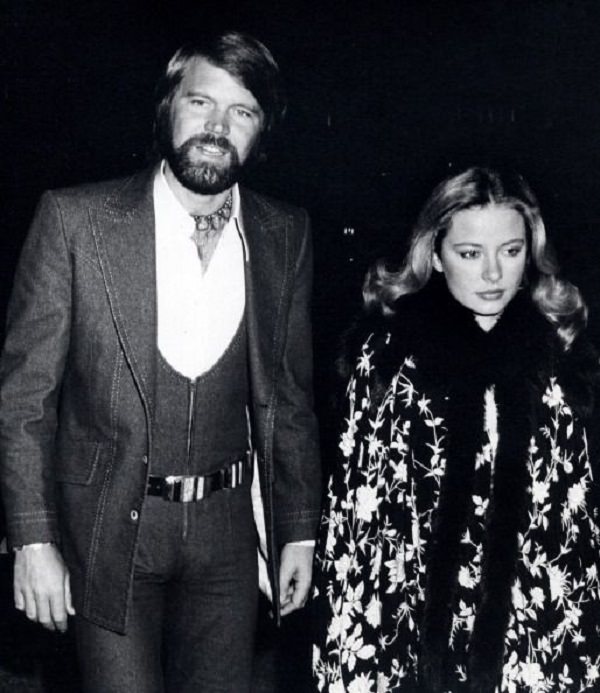 Kimberly Campbell: After three previous marriages, Glen had finally found his perfect match as Kimberly, who was a dancer when they met. They went on some blind dates in 1981 and got married in 1982.
Despite the age difference, i.e. Glen was 46 while Kim was 24, the two had a very successful life with each other. The two of them never separated until Glen's death before several months. This lovely couple had three children: Cal, Shanon, and Ashley.
All of the three children were interested in music like their father. Shanon is a member of a band while Ashley is recognized as a musician although she has worked on only a few of them. The three of them were really a great support for their father during Glen's tour from 2010.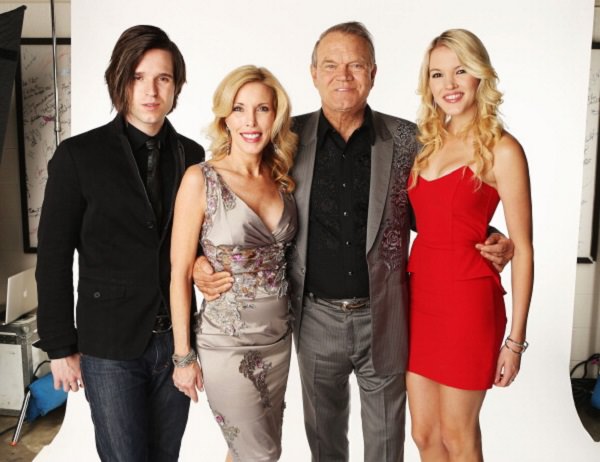 Read here about Kim and Glen's relationship
Forever loving Tanya Tucker
The late country singer had really a dramatic married life. But at last, he got a real partner who supported him forever. And wait, I still haven't talked to you about the greatest gossip about Glen's dating life.
He was linked with the musician Tanya Tucker after his divorce with Sarah. The two worked together in many songs and were one of the most talked about couple at that time.
The gossips grew even more after Glen threw an expensive $57,000 birthday party for Tanya. With some time of interesting ups and downs in their relationships, there was soon news of Glen and Kimberly's relationship and it was over.
In a recent interview of Tanya with Inside Edition, she revealed that she was hit really hard by the unexpected death of her lover. When asked about if she still loved Glen, Tanys answered:
"I never stopped loving him"
which says how connected she was even after the separation. You wouldn't want to miss this song of Glen and Tanya, of course:
Short Bio on Glen Campbell
Glen Travis Campbell was an American singer, guitarist, songwriter, television host, and actor known to be most popular in the 1970s. Glen has released more than 70 albums during his life as a musician. With more than 80 songs in the Billboard charts, Glen Campbell is one of the legendary singers of America.