Fox News Anchor, Julie Banderas made an emotional appeal to RNC Chair not to defend President Trump's Tweet!
Julie Banderas who had pleaded with Republican National Committee Chairwoman, Rhonda McDaniel to stop trying to defend President Donald Trump's recent tweet which attacked Morning Joe co-host, Mika Brzezinski. Hence, stay with us to have more details.
Julie Banderas pleading RNC chairwoman
Initially, Julie Banderas spoke by noting that she would like to initiate her segment by discussing a serious policy. However, she has 'to start with the president's tweets' first of all. She started it before reading out Donald Trump's two tweets which accused Brzezinski of bleeding from the face following a facelift. She said:
"How does the GOP get their message out, and work on their when the president continues to send tweets like this one? I mean, this one's bad, it gets personal, he's insulting a woman again. It just doesn't look good."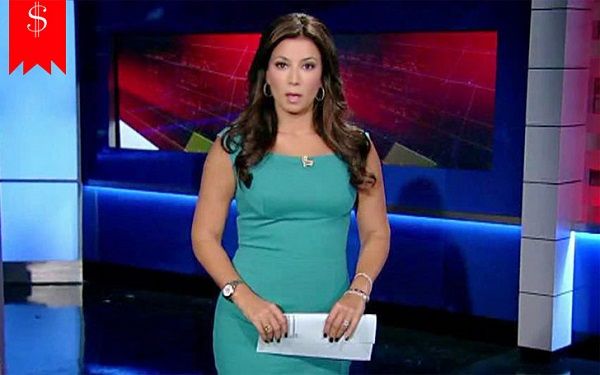 In addition, she implored President Donald Trump saying:
"that's not how you run a country,just walk away."
Moreover, the Fox News carried the interview instead of Treasury Secretary Steven Mnuchin's remarks at a White House press briefing, according to The Washington Post.
Below, are the post tweeted by President Donald Trump. The post tweeted by President Donald Trump was the main reason for Julie Banderas pleading Republican National Committee Chairwoman, Rhonda McDaniel.
…to Mar-a-Lago 3 nights in a row around New Year's Eve, and insisted on joining me. She was bleeding badly from a face-lift. I said no!

— Donald J. Trump (@realDonaldTrump) June 29, 2017
I heard poorly rated @Morning_Joe speaks badly of me (don't watch anymore). Then how come low I.Q. Crazy Mika, along with Psycho Joe, came..

— Donald J. Trump (@realDonaldTrump) June 29, 2017
You may like to read Julie Banderas's successful career is well known. But do you know about the fox news anchor's family life?
The RNC chairwoman, McDaniel's response
The chairwoman of RNC, McDaniel replied saying about what has become a typical defense of Donald Trump's vicious tweet attacking the appearance of a TV anchor:
"the GOP and the president are completely focused on our agenda because, while we talk about tweets a lot, and I know that's the news story today, people in my state and across this country are under the threat of losing their healthcare. This shouldn't distract us from covering the things that Americans are focused on,"

"And today the president acted like a human and pushed back."
McDaniel added, before listing all the negative things the Morning Joe anchors have said about Trump.
At the same the time, Julie Banderas interjected:
"I don't care who you are; you don't stoop to the level of that.

"That's like me scolding my 4-year-old for using a bad word and then me repeating it. That's just not how you run a country or you parent a 4-year-old."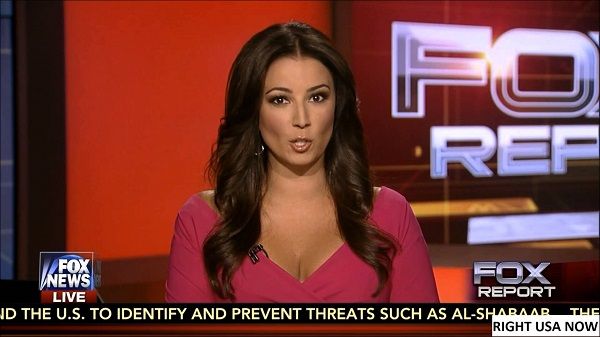 She added:
"I mean, I have to be honest, if you see this negative commentary on a show, change the channel, ignore it. That's what I tell my kids when somebody's mean to you, don't fight back, just walk away,"
Also read Deborah Norville and Karl Wellner are married for 30 long years and still has more years to be together! Read about their happy married life!
Ronna McDaniel's reaction to Donald Trump tweets
After that, McDaniel gave a response that 'it's personal sometimes,' cited Kathy Griffin's photoshoot that included a model of Trump's severed head, and again brought up the Morning Joe anchors' harsh words of the president.
This is the video in which it has shown how Ronna McDaniel reacted to Donald Trump tweets about Mika Brzezinski.
Banderas didn't step back to reply. She further shot back saying:
"People used to call President Obama stupid, people used to call him a Muslim, people used to call him under-qualified, a sellout to America, a hater of Israel. They called him every name in the book, but you didn't see him lash out."
Before launching into a diatribe on sanctuary cities, the chairwoman
"We have to focus on the issues," 
What is Julie Banderas' net worth and salary?
Julie's net worth is estimated to be $12 million dollars according to the sources and her salary is around $600,000 per annum.
you may like to read ESPN sports reporter Wendi Nix has been posting Strange post about Husband although she is a Divorcee! Has She Married again? Who is her Husband? Find out!
Short Bio on Julie Banderas
Julie Banderas is a news anchor and journalist who hails from America. She gained a lot of popularity and fame as an anchor for shows such as America's News Headquarters and Fox Report Weekend airing on Fox News Channel. Currently, she is working as news correspondent and anchor for the Fox News Channel. More bio…