This is How Francia Raisa Reacted When Selena Gomez Said Taylor Swift is Her Only Friend in the Industry!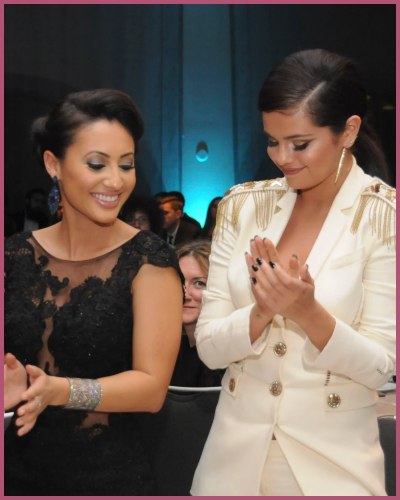 Francia Raisa might not be happy with Selena Gomez's recent comment on her best friend.
Gomez revealed that Taylor Swift is the only friend she has in the industry.
Raisa saved Gomez's life by giving her a kidney when she was suffering from Lupus.
---
Things might not be well between Francia Raisa and Selena Gomez
Francia Raisa was surely not happy when Selena Gomez revealed who her best friend is.
When Gomez revealed that Taylor Swift is her only best friend in the entertainment industry, Raisa appeared to raise an eyebrow at her comment.
Raisa, who donated one of her kidneys to Gomez in  2017, reportedly wrote Interesting in a since-deleted comment on a post that highlighted the quote.
In a new interview with Rolling Stone, the Love You Like a Love Song songstress said:
"I never fit in with a cool group of girls that were celebrities. My only friend in the industry really is Taylor [Swift], so I remember feeling like I didn't belong."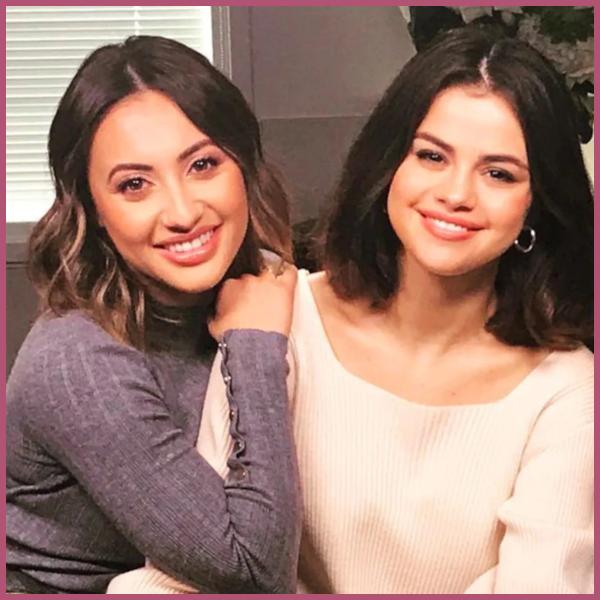 Part of the statement appeared in a publication's Instagram post where, Raisa, an actress by profession, allegedly left a comment. It was captured by a fan before it vanished.
The media site also informed that Raisa, who's known each other since 2007, does not follow the Naturally singer anymore.
One fan wrote:
"What about Francia? I mean, she gave Selena a Kidney 🥺,"
Another one joked:
"The way i'd ask for my kidney back."
Also, Read Selena Gomez Reveals That her Bipolar Disorder Meds Might Not Allow Her to Get Pregnant in Future!
Raisa attended Gomez's 30th birthday party in July
While many are accusing Selena of not being grateful to the friend who saved her life, many believe that it is certainly not the case.
The gossip account's wording implied that Selena was talking about a friend, especially from the music industry.
A Selena supporter wrote:
"Plz this is petty af. Francia could've reached out to Selena in private to clarify what she meant in this interview,"
Another fan  commented:
"the fact that she gave selena a kidney doesn't mean she gets to jump to random ass conclusions, unfollow selena and act weird under enews posts when selena didn't even do anything to offend her – she can just directly talk to her if something feels wrong. this is not it."
Raisa helped save Selena's life in 2017 by donating her a kidney after lupus almost took the latter's life.
Next year, reports of the girls' feud started making headlines.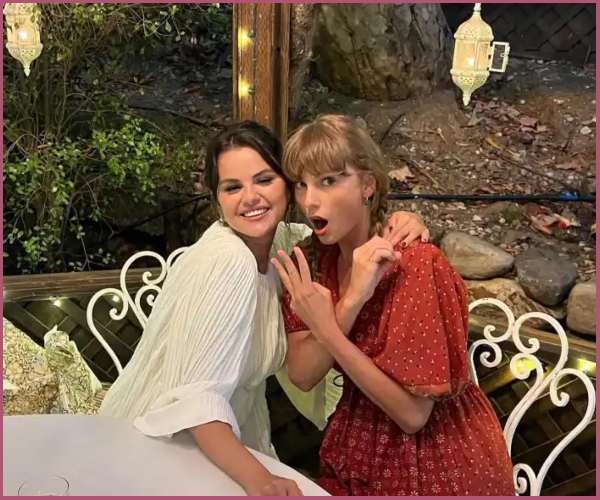 But the friends reconciled again in 2021 after Raisa posted a video of the kidney donation process on her Twitter and Instagram accounts. However, she later deled the video.
In July, Francia even attended Selena's 30th birthday bash.
Gomez also spoke about receiving a life-saving kidney to Rolling Stone, but her quotes do not mention Raisa being the donor.
Swift and Gomez became friends in 2008 when they each were dating one of the Jonas Brothers.
Gomez once said:
"It was the best thing we got out of those relationships,"
Swift also recently congratulated Gomez on the premiere of her  Apple TV+ documentary My Mind & Me on Instagram by writing:
"So proud of you @selenagomez Love you forever [teary eyed emoji],"
Also, Read Selena Gomez Cries Over Her Life Threatening Lupus in Her Upcoming Documentary My Mind and Me!