Who is Frankie Grande husband- Hale Leon Grande? Relationship Timeline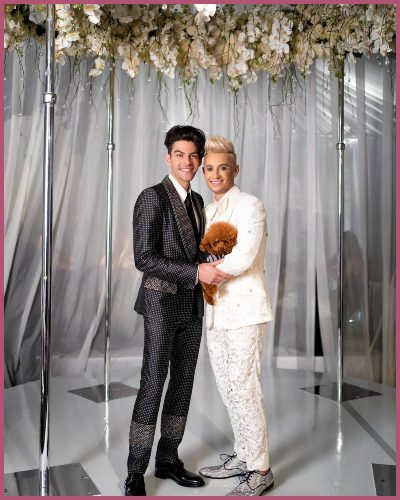 Hale Leon Grande, 29 is a commercial actor and Twitch streamer.
He is recently married to the brother of Ariana Grande, Frankie Grande becoming a celebrity husband.
The gamer cum actor had been in a relationship with Frankie Grande for over 3 years now and engaged on June 8, 2021.
---
Meet the celebrity husband of Frankie Grande- Hale Leon Grande!
Yes, it's official Hale Leon Grande is officially a member of the Grande family. The 29-year-old Twitch streamer cum actor is a trending celebrity husband now.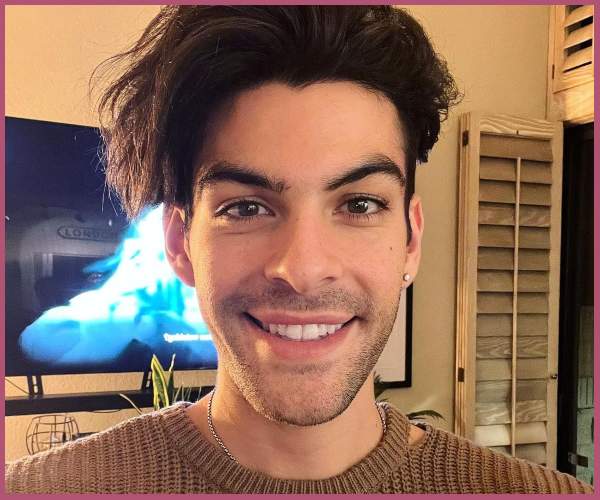 Who is Hale Leon Grande?
Hale Leon is a commercial actor based in America who has appeared in movies likeThe Gay Police, Sweet and Sour, and My Piano Lesson.
Leon has established himself as a gay model and a gamer. He often streams gameplays of Dead By Daylight and Crab Games. On Twitch he has garnered around 15k followers who interact with his content while he is a budding YouTuber as well.
Hale Leon Grande- Age, Parents, Education
The celebrity husband was born on August 15, 1992, in the United States under the zodiac sign Leo. The 29-year-old is Caucasian by ethnicity and belongs to a decent family but unlike the famous Grande.
He refers to himself as a Fog Whisperer for Dead by Daylight. Meanwhile, he has not revealed his parent's and siblings' identities to the media yet. No details of his educational background are unavailable.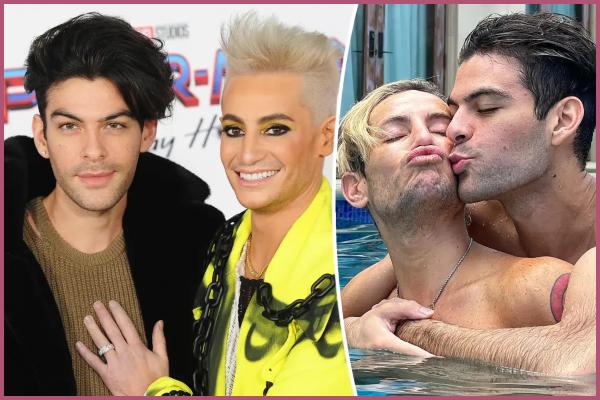 Welcome to the Grande Family
Frankie the husband once in an interview addresses the fact that Hale Leon is going to face obstacles while joining their high-profile family. He said,
"I joke with him, I always say, This is probably just as hard as joining the royal family in England. But I think that's part of why he's the right one. He can really roll with the Grandes, and it's very intimidating with the company we keep and the schedules."
Frankie Grande and Hale Leon- relationship
Frankie Grande and Hale Leon have dated for over 3 years now. Their relationship got committed when Frankie Grande proposed to Hale on June 8, 2021, in a virtual reality experience.
The lovers met each other back in 2019 at a line-dancing bar in Los Angeles. Grande had confessed that he felt love with Hale when the newlywed had their first dance at Oil Can Harry's in the Valley.
See around three years later, Hale and Frankie walked down the aisle together in a Star Wars-themed wedding on May 4, 2022.
Also, Read Frankie Grande is engaged to his boyfriend Hale Leon! How did they meet?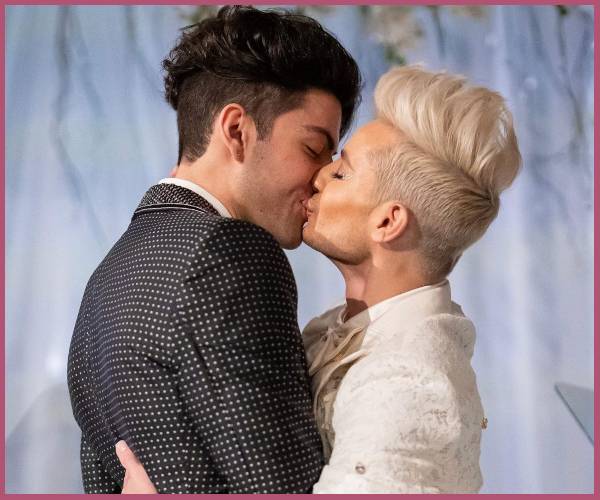 Mr. Hale Grande, the beau of Frankie Grande, Ariana Grande's brother must be blushing while his love partner continues saying,
I'm married to the man of my dreams, our families have merged together so beautifully, and we are well on our way to happily ever after. I love you Hale Grande. I am so so honored to be your husband.
Also, Read Gay Couple Frankie and Hale Leon- Star Wars Themed Wedding!