Friendship That Matters!! Danny Trejo Makes The Emotional Public Video With The Pleads For Safe Return of His Friend Donal Logue's Missing Daughter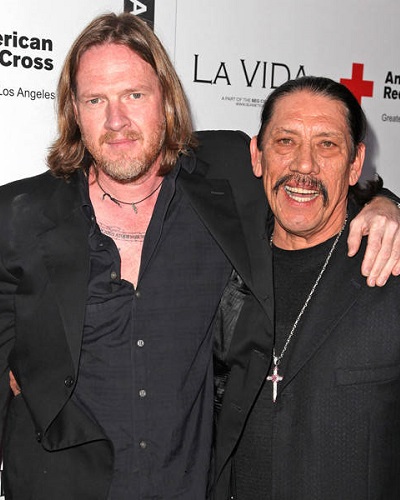 A friend in need is a friend indeed! We all have heard this saying but how many of you have seen such friendship? It's quite rare, isn't it? Yet, in today's date, we can find such friendship. Danny Trejo and Donal Logue is the perfect example of the above saying. At the bad times of Donal Logue, Danny is being the helping hand for his friend. He made the emotional video for finding her friend's daughter safely. Let's watch the video he shared.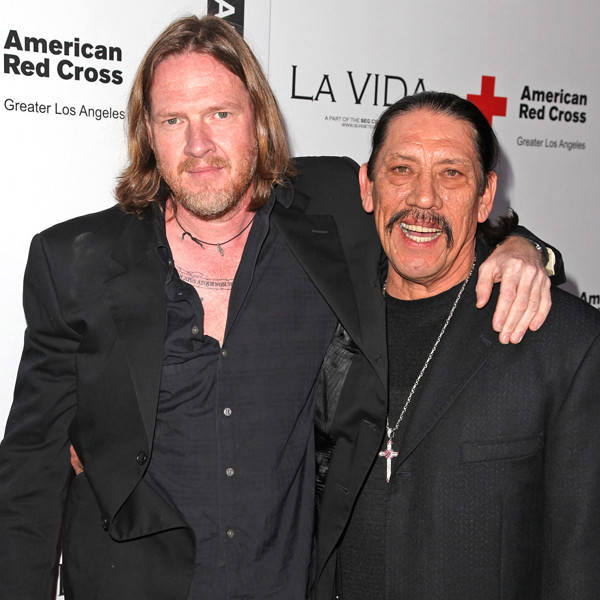 Danny Trejo became the helping hand for his friend Donal Logue 
Danny Trejo shared an emotional video for finding his friend's daughter on his official Twitter account. After his friend's daughter went missing he came out for help. He shared the clip on his Twitter account on Monday, July 3. In the video, he appeals to find  Donal's daughter safely. Followingly, he said:
If you have any information on Jade Logue, contact NYPD Det. Liuzzi at 718-636-6547 or tip line 800-577-8477. Thank you. pic.twitter.com/SKK5YT77e9

— Danny Trejo (@officialDannyT) July 3, 2017
"Whoever has Jade, I want to plead with you: Please, just drop her off anywhere. She'll find her way home. This got a lot bigger than you thought. I know you don't want to get the people you're dealing with in trouble, so please just drop her off. There will be no questions asked. We'll find her."
Moreover, he also asked his followers to call a tip line at 800-577-8477 if they get any information regarding Jade.
Danny and Donal are long time friends as they worked together on the 2000's Reindeer Games, and again in the 2005 film Tennis Anyone? Both men also appeared on Sons of Anarchy.
He is not only the friend to help Donal in his bad times, as his other friends Ben McKenzie and Morena Baccarin have retweeted some of his pleas for the return of his child.
Donal Logue asked for help on Twitter to find his missing child
Previously in a June 27 tweet, Donal firstly revealed that his 16-year-old Jade is missing since June 26. Followingly, he also mentioned that she was last spotted in the Fort Greene neighborhood of Brooklyn. Afterward, he made more public posts seeking help to find his child.
Donal Logue also shared a lengthy post about his daughter Jade picking his one of the favorite photos of Jade. Here is the note, he posted:
 "The net has been flung far and wide and luckily, I have dogged teams from the NYPD, FBI and others involved. Just drop her off. Let her get back in touch with her mother, Kase, or me – and we'll take her back, with hugs and no questions asked."
Moreover, he also tweeted another post on Sunday saying:
"Contact us if you have any information regarding Jade's disappearance or Detective Frank Liuzzi at 718 636 6547. There is an 'out' for this situation that works for all involved. We promise."
Also, his family is coming ahead seeking help to find Jade. They are requesting to come and forward and help them with this dilemma. Moreover, Jade's rep stated:
 "Anyone with information in regards to this missing person is asked to call the NYPD's Crime Stoppers Hotline at 800-577-TIPS or for Spanish 1-888-57-PISTA (74782). The public can also submit their tips by logging onto the Crime Stoppers website or texting their tips to 274637(CRIMES) then enter TIP577."
More About Donal Logue 
Donal Logue is popular as an acclaimed writer, producer, and television actor. He is notable for playing the roles in the movies like Sons of Anarchy, Vikings, and The Tao Steve. As of television series, he has appeared in Copper, Terriers, Gotham, and Law & Order: Special Victims Unit. See more bio…
Read the full bio of Danny Trejo here