FTX Founder Sam Bankman-Fried Arrested! Is he guilty or not?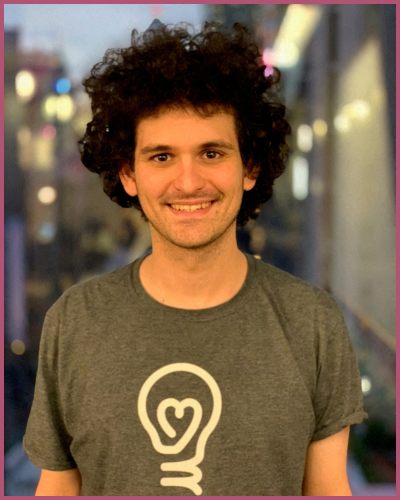 FTX Founder Sam Bankman-Fried was charged with cheating on investors and looting customer deposits on his platform.
He agreed to a house arrest and signed a $250 million bond as he awaited the trial.
On 3rd January, he pleaded not guilty to all charges.
---
FTX Founder Sam Bankman-Fried was charged with cheating on investors
Sam Bankman-Fried was accused of fraudulently using large amounts of consumer funds from FTX to support dangerous trades at his bitcoin hedge fund trading company Alameda Research, expensive real estate acquisitions, and political contributions.
In U.S. District Court, Assistant U.S. Attorney Nicolas Roos alleged that 30-year-old Bankman-Fried "perpetrated a fraud of epic proportions."
Bankman-Fried shook a supporter's hand after being reunited with his parents and attorneys inside the courthouse and then made his way outside, where he was pursued by cameras and television crews until he got into a car.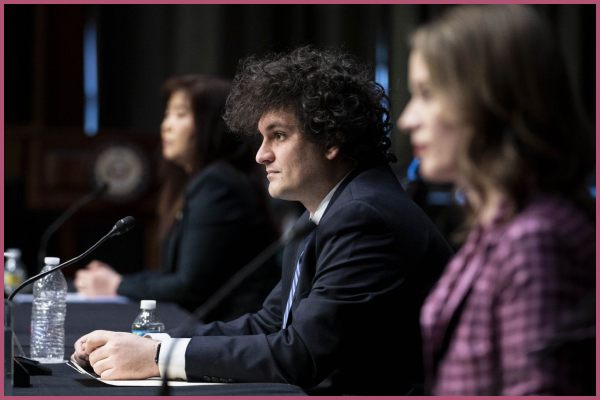 Bankman-Fried agreed to sign a $250 million bond
The severe bail conditions put out by Assistant U.S. Attorney Nicolas Roos included a $250 million bond, which he claimed was the biggest federal pretrial bond ever, and house detention at his parents' Palo Alto, California, home.
Bankman-Fried agreed to forego extradition which was a key factor in allowing bail, according to Roos.
Magistrate Judge Gabriel W. Gorenstein authorized the house arrest plan and the bond, but he insisted that Bankman-Fried wear an electronic monitoring bracelet before leaving the courthouse. It was suggested to be attached on Friday in California by Roos.
Gorenstein questioned him near the end about his understanding that if he chose to run, he would be subject to arrest and a $250 million debt.
Bankman-Fried said,
"Yes, I do."
The session came to a conclusion shortly after, and Bankman-Fried was taken from the courtroom by two U.S. marshals. He is also prohibited from opening any credit lines worth more than $1,000 per the terms of his bail.
Read more: Why Did The Bachelorette's Michelle And Nayte Split? Breakup Reason Explained!
The FTX Founder has pleaded not guilty to all charges
On 3rd January, Bankman-Fried, 30, rejected all allegations that he fraudulently diverted large quantities of consumer funds from FTX. Mark Cohen, Bankman-attorney, Fried's read the verdict on behalf of his client, saying:
"He pleads not guilty to all counts."
Judge Lewis A. Kaplan then set a potential trial date of October 2 but indicated that he might shift it up or down a day or two. A prosecutor expected that it would take a month for the government to deliver its case to the jury; in contrast, a defense attorney predicted that it would take two to three weeks.
After Bankman Fried entered a not-guilty plea, the court met with the attorneys to negotiate a timeline for the trial process. The judge scheduled dates in April for the submission of defense attorneys' arguments contesting the allegations and the prosecution's responses. On May 18, oral arguments were scheduled.
The judge also put restrictions on Bankman-access Fried's to and transfer of cryptocurrencies, assets owned by FTX or Alameda Research, or any assets acquired using cash from the companies to his bail terms.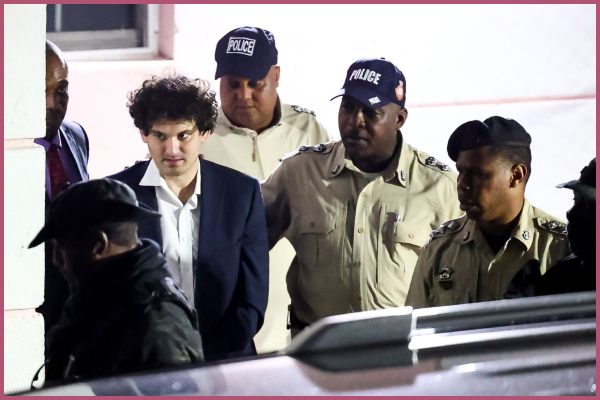 In a letter to the judge before Bankman-court Fried's appearance, his attorneys claimed that Bankman-parents have recently been under "extreme public scrutiny, harassment, and threats." A "steady stream of threatening correspondence, including communications expressing a desire that they suffer physical harm," they claimed the parents had received from others.
Due to this, the attorneys sought that the identities of two people waiting in line to sign Bankman-$250 Fried's million personal recognizance bond be deleted from court records.
Also, read: Why Did Nike End Their Relationship With NBA's Kyrie Irving? $11 million deal per annum