Full and Final! Casey Wilson's second and final pregnancy, her love affair with her husband, her backyard party! Read on for more!
Casey Wilson's revelation
American actress Casey Wilson recently gave an interview to US Weekly. She is pregnant for the second time with her husband American film writer David Caspe. She disclosed that she has found out the sex of her unborn child but has not revealed about it to anyone. She told:
"I'm kind of keeping it low for now, but I did find out because I'm a control freak,"
She continued:
"Everyone always says, 'Oh, we just want to be surprised.' And I say, 'Childhood is a huge surprise! You're going to be surprised alright when a baby is exiting your body. It's a surprise … [It's] just between us right now."
Casey Wilson had let her fans know about her pregnancy in March 2017. She had mentioned that their 2-year-old son Max would shortly be having a big brother. She had added:
"I think he's as excited as he can be. I'm not sure how much he grasps even though we've told him. I think he'll be incredibly sweet."
Casey and David's love story
During this interview, Casey Wilson also opened up about the start of her romantic relationship with her husband. Recalling those memorable moments, Casey said:
"We started dating after the first season in the summer and so we really kept it so secretive and then when we finally told everyone. Everyone was like, 'Of course we knew. Who cares and we're adults. We're basically glad you finally found someone!' That was their attitude to me. It's not the UN. I don't think anyone was horrified or it was scandalous!"
David Caspe praised her husband for being a 'wonderful father'. However, she said that they do not plan to go in for a third child. Explaining her point, Casey said:
"This will be the final one. I grew up with two siblings and so did my husband and I feel like, for us, and especially for me personally, just with a career, I would be maxed out at two in terms of my threshold."
She added:
"I'm not a pregnant person that has a glow about them. I absolutely love babies, but I don't love being pregnant."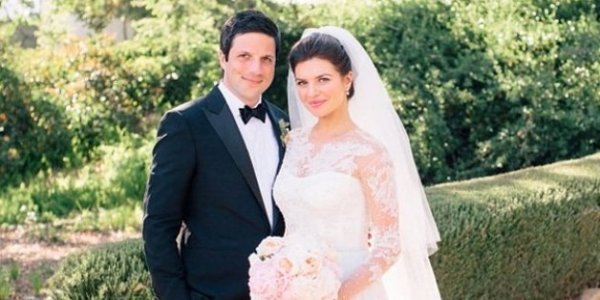 Her backyard party
Casey Wilson is at the moment looking forward to her summer backyard party which she is hosting along with 'HomeGoods'. She is in love with margaritas but is waiting for her delivery to get over before she can relish it. Casey also informed that at the parties she throws, she always leaves a chair free for Oprah Winfrey, even though she has never come to her parties as yet. Talking about her adoration for Oprah Winfrey, Casey said:
"I've never met her. I can only dream. But I keep her in my heart and mind at all my parties,"
She continued to talk about her other idol, Michelle Obama. She said:
"Michelle Obama has also yet to attend. And I'm not upset about it, they are incredibly busy, but I'm hopeful."
Casey mentioned that she has also decorated the party venue with wildflowers and white pots, in memory of Ojai, the town in California where she got married. She added:
"I like everything inviting and colorful and warm,"
She elaborated:
"Inside our home the color scheme is a little more muted and neutral but generally, I like to keep it light and fun when we're having people over so I go for more of the bright pops of color like red, blue and teal. I actually discovered this bright red ice box at HomeGoods and am in love. It's the little things that make my heart sing."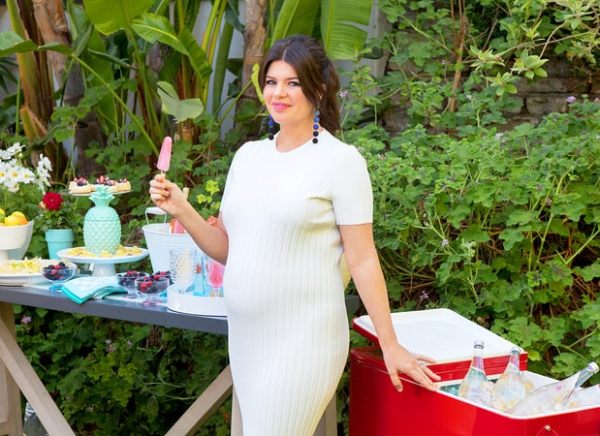 Her mother's sad demise
In October 2016, Casey Wilson opened up about her personal loss at the age of 25 years; her dear mother's death. Talking about the incident, Casey Wilson said:
"She had a heart attack in her sleep," 
Her death certificate mentions obesity as a contributing cause. Casey was heartbroken. She said:
"My mom struggled with her weight a ton and so when I saw that, I was so devastated. I know it's quote-on-quote a medical term, but for a woman, I just felt like, this is so heartbreaking that someone's life is reduced to obesity. I was bereft. It hurt my feelings so deeply for my mom."
There was anger as well in Casey after her death. Explaining her feelings, Casey said:
"Why couldn't you get a handle on your eating? And there was anger about … what I perceived to be careless treatment of herself."
To overcome her intense grief, Casey slept in the closet on a garage mattress with photos of her mother around her. She also dyed her hair more dark to make it look like her and this act surprised all her friends. She also missed her mom terribly after the birth of her first child. She adored her mom's positive energy.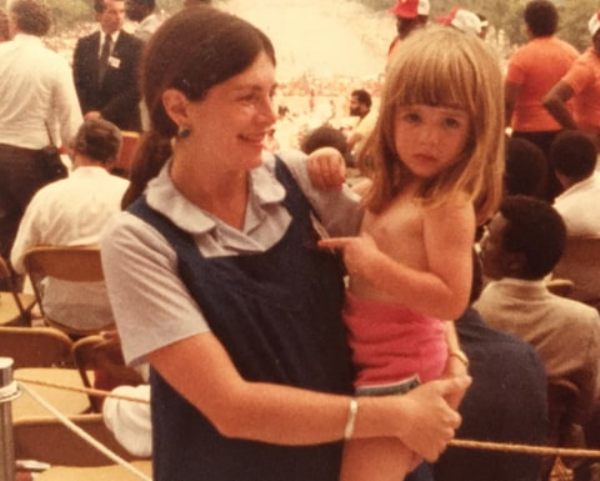 Update on Casey Wilson's pregnancy
Casey Wilson welcomed her second child; a son named Henry one month ahead of the due date. The child was born healthy.
Short Bio on Casey Wilson
Casey Wilson is an American actress, comedian, and screenwriter. She is best known for starring as Penny Hartz in the ABC comedy series Happy Endings, Gone Girl (2014), Bride Wars (2009) and Julie & Julia (2009). More Bio…