Fun and Frolic! Inside the 21st birthday party of Sofia Richie in Las Vegas with boyfriend Scott Disick, 36!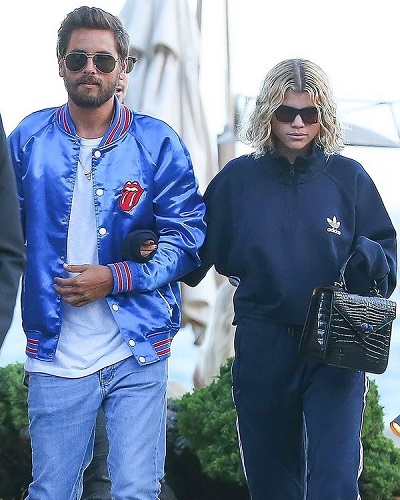 Sofia Richie turned 21 this Saturday 24 August 2019. She marked it with a great time in Las Vegas with her beau Scott Disick, 36, and more! Know all about her fun time on this big day here!
Sofia Richie and her 21st birthday party in Las Vegas
Sofia is elated! It was her 21st birthday and she got many gifts. She celebrated this big milestone in her life with her boyfriend Scott Disick, 36 in Las Vegas.
Besides Scott, her friend Kylie Jenner, and mutual friends Yris Palmer, Anastasia "Stassie" Karanikolaou, Amber Asaly, and Victoria Villarroel joined her in this fun.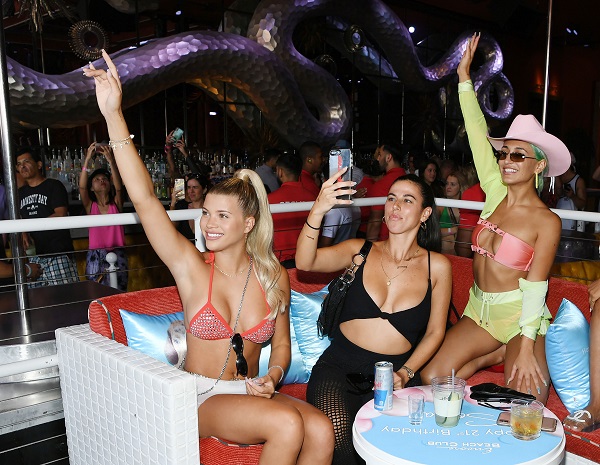 The group first went to Sin City and in the afternoon, they had some fun at the Encore Beach Club at Wynn Las Vegas. For dinner, they were at Cipriani Las Vegas in Wynn Plaza.
The birthday toast was with Perrier-Jouët Champagne. Sofia was wearing a red studded bikini with a white-colored sheer mini skirt. At the venue, the performers also cheered for Sofia and there was a name banner as well as other signs which read 21.
Sofia Richie and group party at XS Nightclub
After having dinner, the group went to the resort's XS Nightclub. The performance that night at the club was by Chainsmokers. Sofia was in a pink-colored jumpsuit of Yousef Al-Jasmi make. It was Swarovski-covered with long sleeves.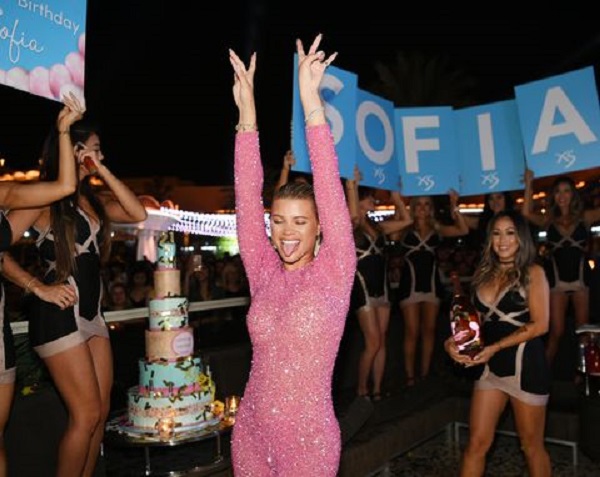 As she and Scott entered, the performers of the nightclub first greeted her and were holding banners of her name. Drummers were playing and a confetti parade followed.
And the organizers of the party then brought in a six-tier cake. There was dance and both Scott and Sofia danced. They were in high spirits.
Drew Taggart from Chainsmokers invited Sofia on stage and asked everyone to sing Happy Birthday for her. Her friends were dancing and jumping on the stage. A source also said that that night Scott did not drink.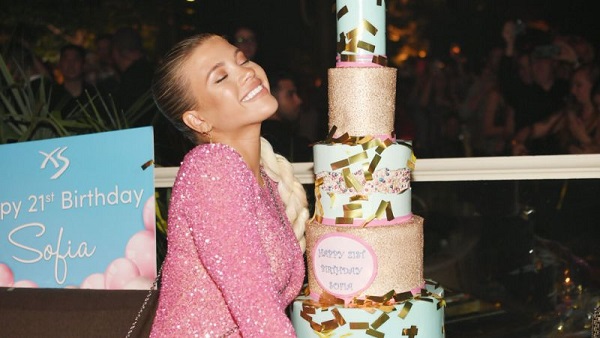 Kylie Jenner and her presence in the party
Kylie arrived late but joined the girls nonetheless. She was in a pink latex dress. She too joined in the fun and at one point lifted Sofia and moved around with her. A source said:
"Kylie was in a great mood, smiling the whole night, while making sure Sofia was having the best time, dancing with her and twirling Sofia around their private VIP area,"

"Kylie stayed about 30 minutes before departing early, ahead of the rest of the group."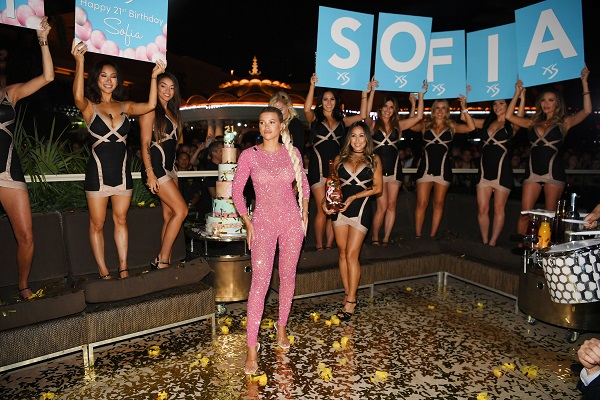 The insider gave more inputs to the media about the party. The source revealed:
"Later in the night, Vinny Guadagnino from Jersey Shore showed up and joined in on the celebrations. At one point, Sofia and Vinny faced off in heated dance-off against one another in the DJ booth as The Chainsmokers performed."
Around 4 am, the group left the place and headed to their private jet which was waiting for them. In 45 minutes, they were in Los Angeles.
Short Bio on Sofia Richie
Sofia Richie is an American celebrity and model. Sofia Richie is popular for her great fame and her peaking modeling career. More Bio…