Was Funke Akindele pregnant? Has she delivered twins?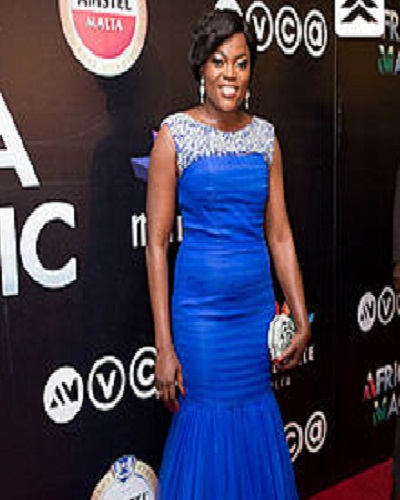 The famous celebrity from Nigeria Funke Akindele was rumored to be pregnant. But she never confirmed on it. Now there is news that she has delivered twins in London. Is it true? Let us know.
Funke Akindele and her delivery
Funke Akindele and her current husband Abdul Rasheed-Bello had given an interview to punching.com and stated on 22 December 2018 that Funke has delivered two baby boys in London. Funke's publicist Biodun Kupoluyi said:
"the family just welcomed a set of twin. They are boys."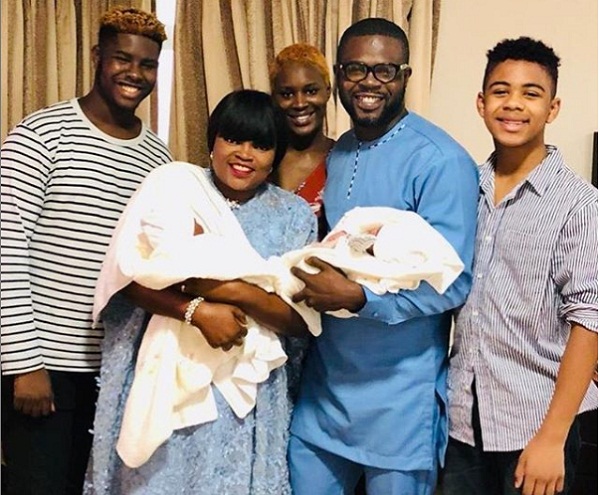 It was not long back when a prophet who was based in Lagos had predicted that the Nigerian actress would bear no children. This has been proven wrong. She is now a mother of twin babies.
Funke Akindele and her personal life
Funke Akindele, 41 was initially married to Adeola Kehinde Oloyede. The marriage was solemnized on 26 May 2012. But by July 2013, the couple had divorced citing irreconcilable differences. No further details were provided. They had no children together.
In May 2016, Funke then got married to the rapper from Nigeria named Abdul Rasheed Bello who is popularly called JJC Skillz. The wedding took place in London. JJC Skillz is already father to three children which have been born from different women.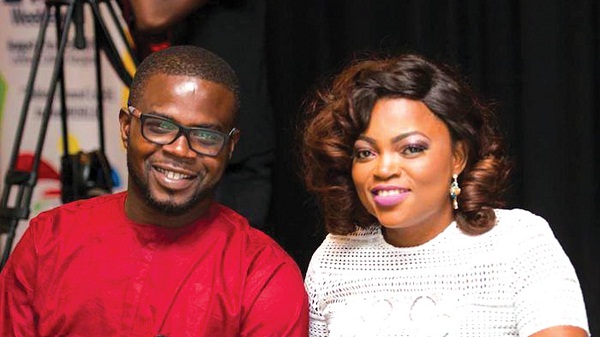 So now Funke is also a stepmother to three children of JJC Skillz.
Funke Akindele and her pregnancy
Funke had kept her pregnancy under wraps though her fans did notice that she is probably pregnant when she posted some of her pictures on her social media during the early days of her pregnancy. Her Instagram fans and followers began commenting on it but it was never confirmed by her. She gave no official interviews on it and also made no official announcements about her pregnancy.
Funke Akindele and her life
Funke Akindele is Akindele Olufunke Ayotunde in real life. She was born in  Ikorodu, Lagos State, Nigeria on 24 August 1977. She is second in birth order and her father is a retired school principal while her mother is a medical doctor.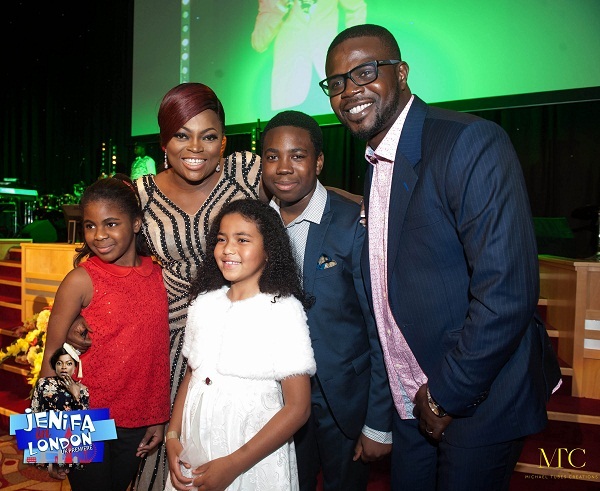 Funke obtained a degree in mass communication from the former Ogun State Polytechnic, now Moshood Abiola Polytechnic. She then went on to do law from the University of Lagos in Akoka, Yaba.
Fame came her way when she starred in a sitcom which was sponsored by United Nations Population Fund (UNFPA). The name of the series which aired from 1998 to 2002 was I Need to Know and in this, she played the role of Bisi who is an intelligent and curious girl from a local school.
Also read Nigerian transvestite Bobrisky looks stunning in the latest released pictures! He is going to get married this Sunday!
She got more roles and has more than 100 films to her credit now. Besides acting, Funke is also a writer and a producer. In many of the films, she has acted and had also written her own roles and produced them.
One year back in January 2018, she was rumored to be appearing in Marvel's Avengers: Infinity War but this proved to be fake news. She has founded the Jenifa Foundation which helps in developing young talents. She also endorses several products. She has received several awards and nominations on her name.
Also read The mystery! Who is the Itsekiri father of Nigerian blogger Linda Ikeji's child?
Credit: Legit.ng, Wikipedia