Funny Anecdotes! American comedian Rosie O'Donnell on her lesbian relationship with partner police officer Elizabeth Rooney!
American comedian, author, TV host, Rosie O'Donnell came out as a lesbian in 2002. She is dating a police officer Elizabeth Rooney and is engaged to her. Rosie had a stand-up comedy show on last Friday 5 July 2019. In it, she shared some of the funny anecdotes of their personal life together!
Rosie O'Donnell shares a funny story about her lesbian fiancee Elizabeth Rooney
Rosie, 57 is now engaged to Elizabeth Rooney, 34 who happens to be a police officer. She was doing a stand-up act at the Lea DeLaria's The Club in Provincetown in Massachusetts. She shared with the audience a funny story.
She recalled the first night when Elizabeth slept at her house. On that night, the alarm went off at her house. It was strange since it was the first time that the alarm had rung in the 20 plus years that Rosie had resided there.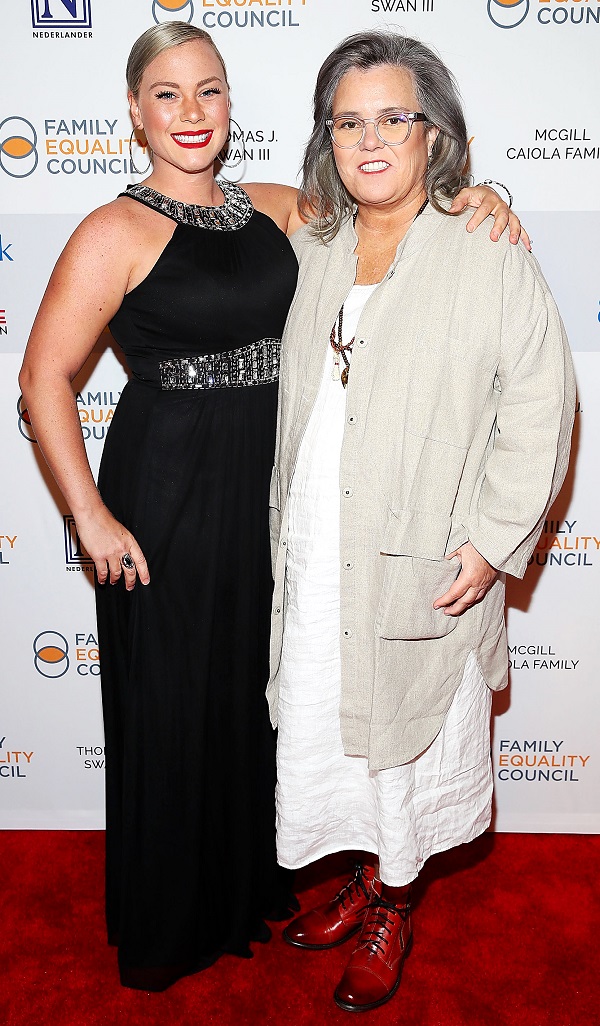 Nonetheless, she remembered how Elizabeth immediately jumped up and grabbed the gun reflexly. She then told everyone to stay put in their rooms. Rosie joked that she felt that she is dating one of Charlie's Angels.
You may like to read Actress Rosie O'Donnell removes her hatred towards Donald Trump by advising Melania Trump to flee her child, Barron Trump and calls him autistic. See how Melania reacts
Rosie O'Donnell talks about dating someone younger
Elizabeth was also attending Rosie's gig. Rosie then asked the audience for their feedback on having a relationship with someone younger in age. Overall, the audience was happy for the couple. They did not mind the wide age difference of the couple. But one member in the audience booed and Rosie said:
"Don't boo cops."
Rosie and Elizabeth walked out of the club together amidst a standing ovation at the end of the night. The couple was in town for the weekend and Rosie's daughter Dakota, 6 was with them. They had spent time on the beach.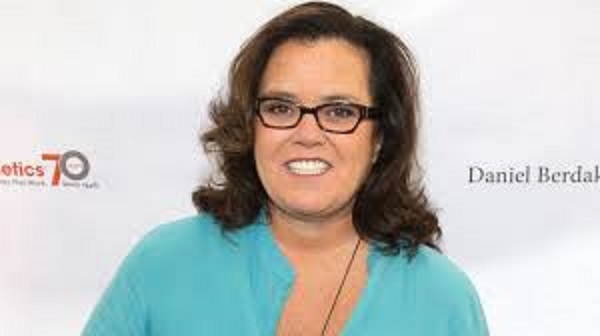 Rosie O'Donnell and Elizabeth Rooney-their relationship timeline
Rosie and Elizabeth were dating since 2017. In October 2018, Rosie proposed to Elizabeth at a Theater benefit. Elizabeth had displayed her engagement ring on her Instagram the same month. Rosie had earlier told US Weekly about the couple's daily routine. She said:
"I have a 5-year-old with autism [Dakota] and we have a routine going, the two of us. Elizabeth comes every five days and stays for a few days. It's kind of a great, slow process where [Dakota] does say, 'I have two brothers and two sisters and two mommies.' So she's kind of in the vibe of it, but you know when you have a kid with special needs like that, you try to go in a little bit of a different place. So we both agree that [holding off on wedding plans] would be best for everyone."
Also read Lesbian and ex-wife of Rosie O'Donnell, Michelle Rounds commits suicide! Pick up the details of her death, relationship, and note the warning signs of suicide!
Rosie O'Donnell and her previous relationships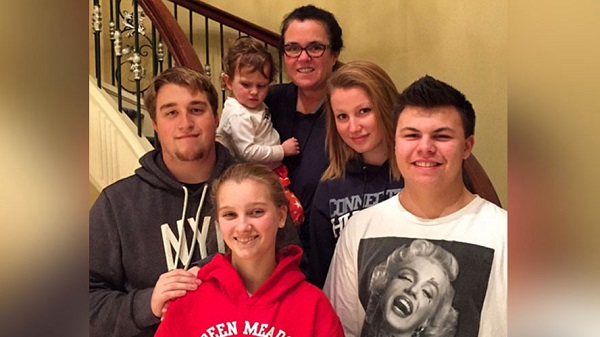 Rosie was earlier married to Kelli Carpenter from 2004 to 2007. The couple had four children together-Parker, 24, Chelsea, 21, Blake, 19, and Vivienne, 16. Later, Rosie married Michelle Rounds in 2012. They share a daughter Dakota with her. But Michelle died on September 2017 due to suicide.
Short Bio on Rosie O'Donnell
Rosie O'Donnell is an American stand-up comedian and actress. She is also popular as an author and TV personality.  She is best known as the talk show host of The Rosie O'Donnell Show. She is also famous as the cast member of the TV sitcom Gimme a Break (1986-1987), in which she appeared as Maggie O'Brien. She currently plays Rita Hendricks in the series The Fosters (2014-present). More Bio…
Source: US Weekly