Spoiler Alert! Is The Bachelorrette's Gabby Windey Engaged To Her co-star Erich Schwer?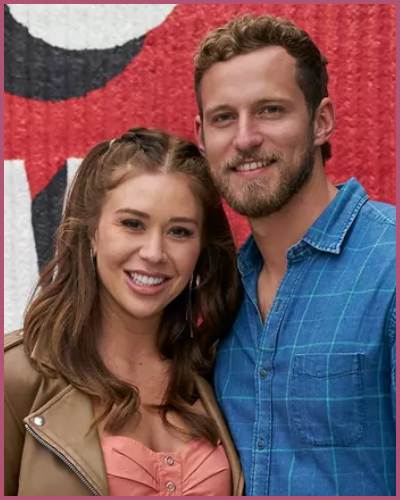 Gabby Windey is so in love with her last man standing Erich Schwer from The Bachelorette.
So is Gabby really engaged to her reality Tv partner beau Erich Schwer?
Learn how the introduction of Erich to Gabby's family went as the couple screamed they are so in love.
---
The Bachelorette season 19 lead Gabby Windey can't keep her eye off her man, Erich Schwer. Meanwhile, viewers still question where Gabby and Erich stand in their relationship.
Gabby Windey is in love with Erich Schwer! Everything she told to her family
The 31-year-old former Bachelor contestant Gabby Windey has introduced Erich Schwer, real estate analyst, 29, to her family. Gabby was vocal about her love for Erich in front of her family while she said it was a secret to date. She before Erich's arrival confessed to her loved ones,
"I did tell him I loved him."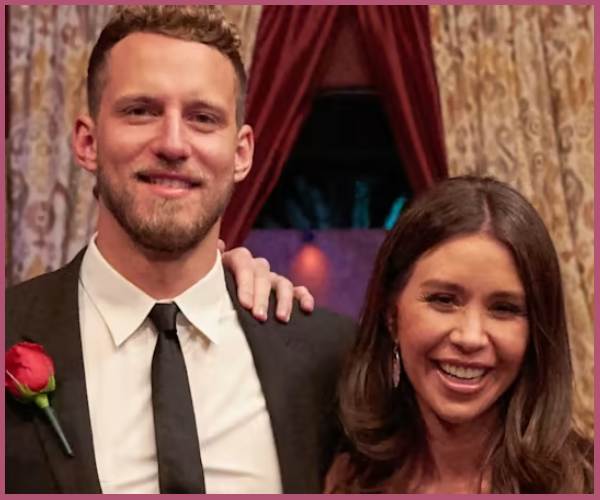 It was not only Gabby who fell in love with her man, Erich also confirmed that he was pretty convinced after sitting with Gabby's family. According to Gabby's aunt Julie she is also equally in love.
Gabby's Grandpa John showed up in support of the new couple in the town. He also liked Erich and he stated he is a keeper to which Gabby responded,
 "He's been nothing but really, really good to me."
Also, Read Who is AnnaSophia Robb getting married to? Here are details about her fiance Trevor Paul
Erich Schwer confessed he cannot imagine life without Gabby
The New Jersey real estate analyst who believed he had a crazy connection with Gabby Windey in a conversation with her dad Patrick revealed,
"We had this crazy connection from the beginning. I can't imagine my life without her at this point."
Though Gabby had not so a good bond with her mom, her daddy Patrick has always been there. He assured him that Erich had given her the love that she hadn't received before. Talking about the same aunt Julie suggested,
"Don't hide this from Erichh. If you truly feel like Erichh is the one for you, let him be the one to understand you."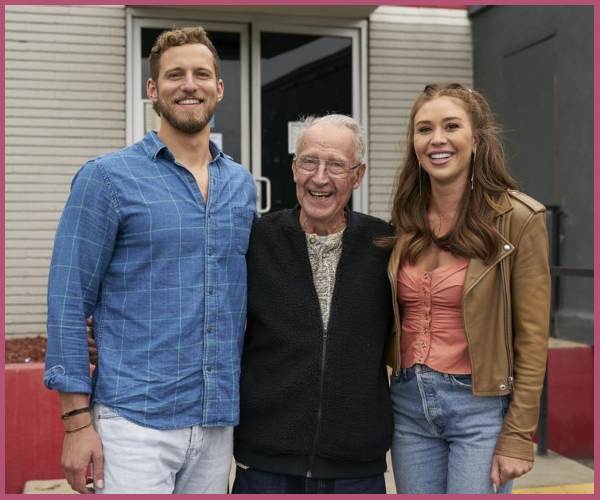 In between, talking to aunt Julie she is worried about telling Erich about her estranged mom. Gabby Windey who might possibly get engaged to Erich anytime had revealed,
"I love Erichh more than I thought I could ever really love someone. And I get emotional thinking about talking to him."
Also, Read 'Bachelorette' star Bennett Jordan is engaged to Yoga Instructor Emily Chen!