Gabourey Sidibe: details of her health, husband and married life!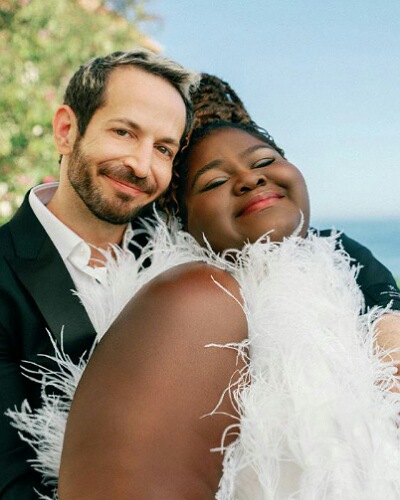 Gabourey Sidibe is an American actress who joined films in 2008 with her role in Precious. She has several awards and nominations on her name. Know about her personal life, weight loss, health, and husband.
Gabourey Sidibe and her health and weight
Gabourey Sidibe, the American actress has excessive weight. The Manhattan community College alum had a weight of 300 lbs. She suffered from bulimia, anxiety, depression, and in March 2017, revealed that she also has type 2 diabetes mellitus.
Her blood sugar was hard to control. Hence, doctors advised her weight loss. For this, Gabby followed a strict diet and exercise regimen. And this helped her lose 150 lbs. That was incredible. Moreover, Dr. Bradley Schwack also recommended her to undergo bariatric surgery in which 80% of her stomach was excised.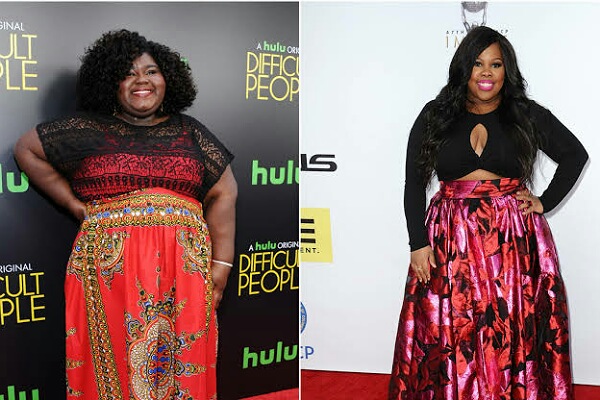 Gabby forego fries, burgers, soda, pizzas and such junk foods. Instead, she switched to saltine crackers, hummus, and vegetable chips. She ate from smaller plates and smaller portions of food 6 to 7 times in a day. But she kept her meals nutritious.
Gabby also adhered to a strict exercise plan. And in ten months, she had transformed completely and looked good. She states:
"There's nothing ugly about me. Anyone trying to convince me that I am — and it's usually me — is wasting her time," she says. "I was in a war with my body for a long time. If I'd started treating it better sooner, I wouldn't have spent so many years hating myself. But I love my body now."
Is Gabourey married?
Gabourey had a boyfriend called Brandon Frankel whom she started dating in early 2019. And after a year and half of courtship, her boyfriend proposed to her. On 24 November 2020, she posted a picture of the two with her showing off her new engagement ring and wrote below:
"It's weird that people think we're already married but I guess our hearts and intentions for each other are just that clear to see,"

"My BFF proposed and now I get to hold him forever."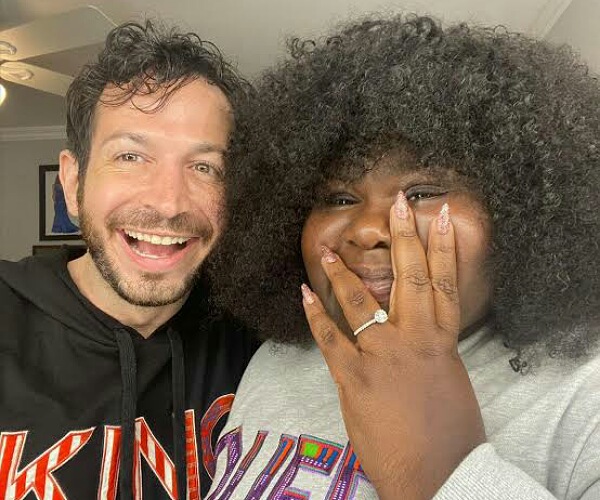 Brandon is a talent manager with Cameo. She describes him as "funniest man I've ever met. The sweetest human to exist".
They secretly wed in March 2021. It was only when she appeared on the show Live With Kelly and Ryan in December 2022 did Gabourey reveal that she is already married to Brandon. Brandon who is also chief business officer of NoCap shows posted on his Instagram soon after:
"SURPRISE,"

"I can finally call her my WIFE publicly! Since @gabby3shabby finally spilled the beans today on Live with Kelly and Ryan- we've been MARRIED since March '21! Relieved we can finally tell the world."
More on the couple's relationship
Brandon also uploaded a few snaps of the wedding. There was a picture of the two showing off their wedding bands. Brandon wrote:
"So thankful to have found my forever person, my partner-in-crime, and the love of my life,"

"Every day is the best day with you. Nobody I would rather raise cats with and be in bed by a smooth 8pm with. Love you forever 💚🫶🏽😍🥰👰🏿🤵🏻."
Gabourey revealed that she did not want a formal wedding. She elaborated:
"The entire time we have been engaged, I've always been like, 'No, we shouldn't have a wedding,'"

"Maybe we'll throw a barbecue, get married in the bathroom, and then we'll come out and tell everyone we're married."
Talking more on what wedding she wanted, Gabby said:
"It cannot be a traditional wedding,"

"Really, it can't be. I don't want anything done the 'traditional' way. Our relationship is very much on our terms, and I want it to be fun, like a true party."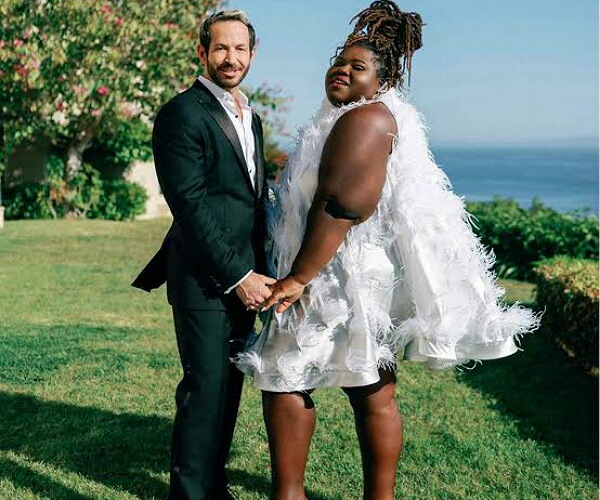 Brandon stated:
"We like to outsource, but we're both very involved in everything we do,"

"We're creative people, and we're both pretty good at executing, so we'll have someone [helping], but we'll definitely be super involved." 
However, Gabby was unsure about whether she would find true love. She said:
"I couldn't imagine dating someone I actually liked,"

"Turns out, totally possible! So, I'm really happy to have been wrong about where I saw my life going, partnership-wise. [Brandon] is an incredible, incredible partner."
They had met on a dating app online. Brandon had a failed first marriage. He took a chance and had the first date with Gabby that lasted for seven hours. Both knew that they were made for each other.
Short bio on Gabourey Sidibe
Gabourey Sidibe is an American actress. More bio…