Gabrielle Ruiz finally pregnant after a heartbreaking miscarriage! Know about her married life with Philip Pisanchyn, social media, biography
Gabrielle Ruiz has a "very happy news" to share. The Crazy Ex-Girlfriend star Gabrielle is expecting her first child with her husband Philip Pisanchyn. The pregnancy comes a year after she suffered a devastating miscarriage. Ruiz revealed,
"Even in isolation, it's been important for me to share our wonderful news of this pregnancy with friends one by one and in creative ways. I wish I could tell Rachel in person, but at least I can record her reaction and have it forever online! And it's extra special that our show is all about friendship."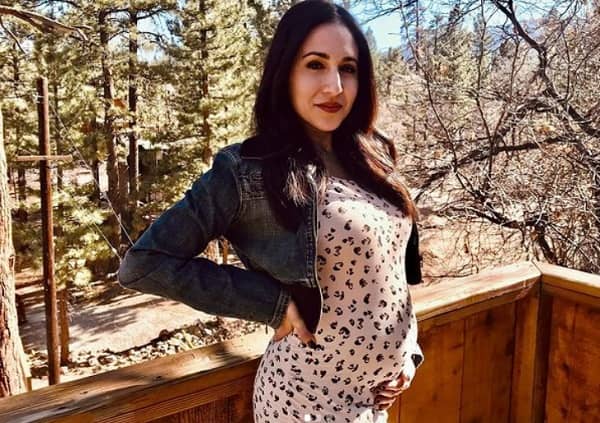 The baby is set to arrive in May 2021 next year. She disclosed her previous miscarriage,
"Since my miscarriage last fall, I had a new perspective on my health as a woman ready to start a family. I focused on my mental and physical health while we were trying again. When COVID-19 took over the world, we were weary of trying again, but decided to continue in faith. Six months later, we were pregnant!"
She and her husband Philip are very excited about the upcoming baby. They are staying at home and will be sharing the pregnancy journey through virtual ways.
How did Gabrielle Ruiz and Philip Pisanchyn meet?
Gabrielle Ruiz and Philip Pisanchyn met each other on dating app Match.com. It is one of the sites used by high profile couples. They dated for a while and walked down the aisle on 4th August 2016. Their wedding was held at the La Bella Casa Villa in St. Martin in front of friends and family.
Ruiz wore a stunning dress from Palazzo Bridal in McAllen, Texas. She wore a loose bun which was made by her hairstylist Jonathan Sharpless. She borrowed her sister's earrings that she wore at her wedding. Their wedding cake was from Zee Best in St. Martin. They wanted to have a traditional formal experience of wedding. After their wedding, they went on honeymoon soon after. Since then they are happily married.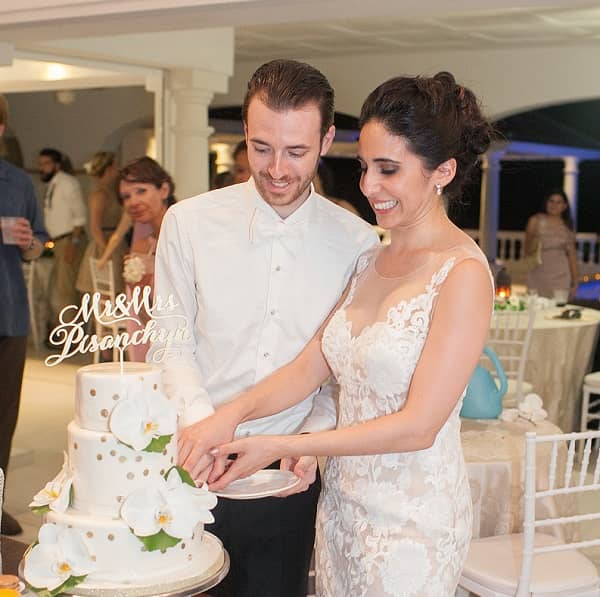 They were trying to start family since a long time. Likewise, they had a very heartbreaking miscarriage. She opened up about it in 2019 with a photograph of her and her husband, Philip Pisanchyn, sitting in front of Wisdom Tree in Los Angeles.
Also read Who is Tye Strickland? Insight on the happily married life of Tye and Melissa Rycroft, children, net worth
Who is her husband Philip Pisanchyn?
Philip Pisanchyn is a director and writer who has worked in a TV series. As a director, producer, and writer he worked in the TV series documentary This Week's Ride in the year 2017.
As an actress, his wife Gabrielle Ruiz has worked in One life to Live, Law & Order: Special Victims Unit, Sex, Love & Salsa, Orange Is the New Black, The Public Access Olympics, Crazy Ex-Girlfriend, Modern Family, and more.
Gabrielle Ruiz on social media
Gabrielle Ruiz has around 66k followers on her Instagram account. She has made more than 1.1k posts. She posts about her TV shows and pictures with her friends. Likewise, her Twitter account has 24.7k followers and joined it in April 2011.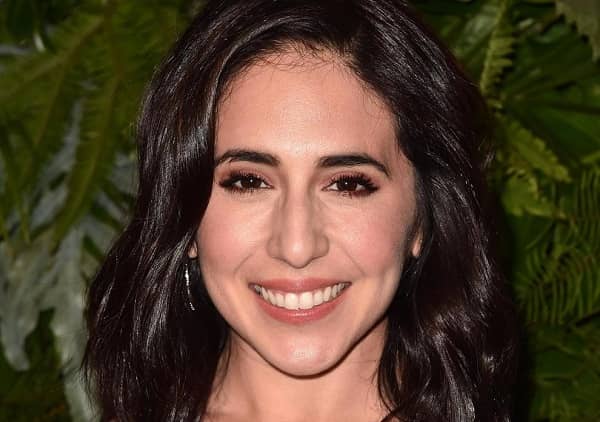 She also has a Facebook account with 4.5k followers. Also, her Facebook page was created on 26th September 2013.
Also read Who is Montana Helena Klein Yao? Know about her failed marriage, family members, social media, favorites, biography