Gambling in tennis: Bet on Roger Federer worth of 50,000 pound with high expectation which he didn't let anyone down
The final match between worlds top 5th player Roger Federer and 6th player Marin Cilic held in Wimbledon, London today (16th July 2017) at 6:45 pm. It was a high-level match between top players.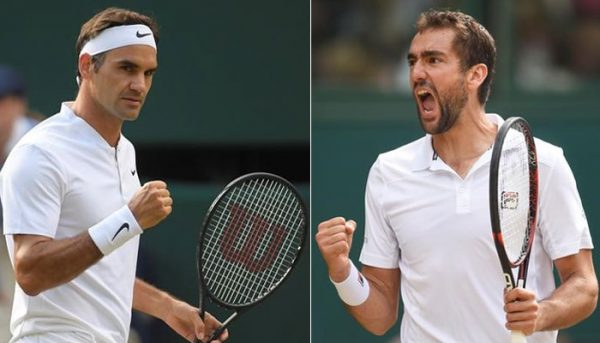 With high expectation one of Roger Federer's die hard fan George risked 50,000 pounds. Before the match, he stated that Roger will win the title of Wimbledon for the eighth time, in full confidence.
He has been the greatest fan of Roger that he hadn't missed any of his matches till the date. As he has risked high amount of money which he has kept secret from his girlfriend and he even requested the head of a financial tech company in North London not to reveal his name so that he can keep it secret until the end.
With loads of expectation, Roger played with full confidence and dedication and didn't disappoint any of his fans. He won the title of Wimbledon eighth time in series and set a new record in his achievements list.
More about Wimbledon
We commonly say Wimbledon which is actually 'The Championship Wimbledon' one of the oldest and prestigious tennis tournaments in the world since 1877.
It is played outdoor on grass courts. It was originated from a district Wimbledon of south west London, England.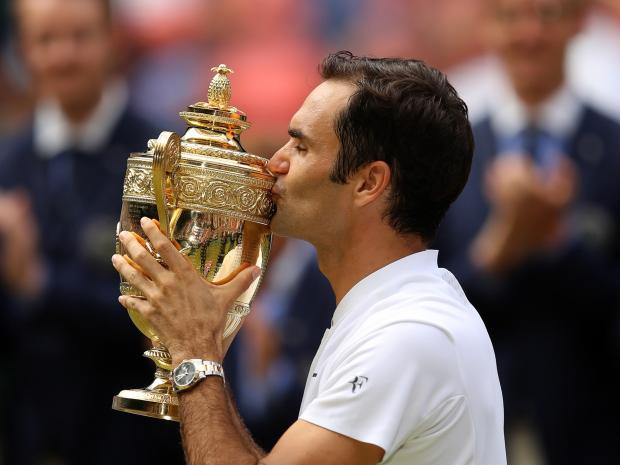 Roger's first victory in the Wimbledon was in the year 2003. He opposed Mark Philippoussis and won title Grand Slam singles.
He won the championship of the year opposing Andre Agassi as well as won the place for worlds, 2nd player. In sum, he has played 11 final matches in Wimbledon. In the recent Wimbledon championship, he beat Marin by 6-3 6-1 6-4.
You may like to read Wimbledon 2018: The celebrities and the Royals spotted on day 1
Facts about Roger Federer
Roger Federer is the youngest child of his Family. He was born on 8th August 1981. He has one elder sister Diana Federer. His father, Robert Federer is Swiss and his mother, Lynette Federer is South African which resulted in him holding citizen of both the country.
While he participated in 2000 Sydney Olympic he fell in love with beautiful girl Mirka Federer. She is also a tennis player who participated in the same competition.
They dated for years and finally got married on 11th April 2009. Presently they are living peacefully with a couple of twins.
On July 2009, they gave birth to twin girls (identical) and named them as Myla Rose Federer and Charlene Riva Federer.
Again after 5 years, they had twin boys (identical) who were named Leo Federer and Lennart Federer.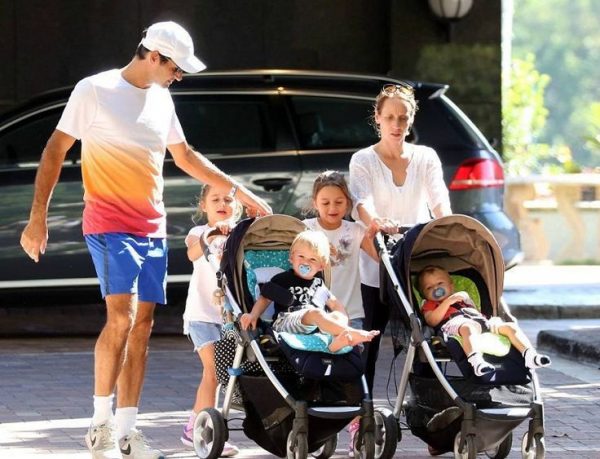 Some of the interesting facts of Roger
Both the siblings (Roger and Diana) are parents of identical twins.
His estimated net worth is $400 million.
He is worlds 4th high paid player.
He has an interest in business and has signed an agreement with different famous brands and companies like Rolex, Mercedes-Benz.
Keeping his profession aside he has social service foundation. He supports 60,000 South African and Swiss children for their education.
Also read The show-stealers! Roger Federer's wife and 2 sets of twin children grace his winning tournament!
Short bio on Roger Federer
One of the popular professional Tennis player named Roger Federer is currently ranked world no 2 in men's singles tennis by the Association of Tennis Professional (ATP). Federer has won 20 Grand Slam singles titles and has held the world no 1 position in the ATP ranking. More bio…