Game of Thrones's Hodor- Kristian Nairn-an Irish actor and DJ has kept his childhood and educational background hidden!
Kristian Nairn's hidden childhood and educational background
An Irish actor and DJ, Kristian Nairn is better known for his role as Hodor in HBO's hit series Game of Thrones. This is his first major acting role. He has a net worth of $ 500 thousand.
This Irish actor was born on November 25, 1975, which makes him 42 years at present. He was born in Lisburn, Northern Ireland. His nationality is Northern Irish.
There is no further information about his parent's names or the type of job they do. Nor we have any details about his family background and childhood. His birth sign is Sagittarius.
Same goes for his educational background. We lack information regarding his school days and his graduation at present. Hope he is doing well with his studies also. He has preferred keeping his personal information behind his limelight.
Kristian Nairn's movies and television works
Kristian Nairn's first movie role landed back in 2014 titled Our Gay Wedding. The same year, his acting was seen in Treasure Trapped which was actually a Documentary.
The following year, he had his role in The Four Warriors (Adventure). In this 1 hour 35 minutes long movie, Nairn portrayed the role as Baliphar. In 2016, Nairn landed his role in Mythica: The Godslayer (2016 film).
This Irish actor first major acting role was in Game of Thrones in 2011. Standing 6 feet 11 inches, Nairn made through his role in GOT as Hodor for which he was also nominated at 2017 MTV Movie & TV Awards.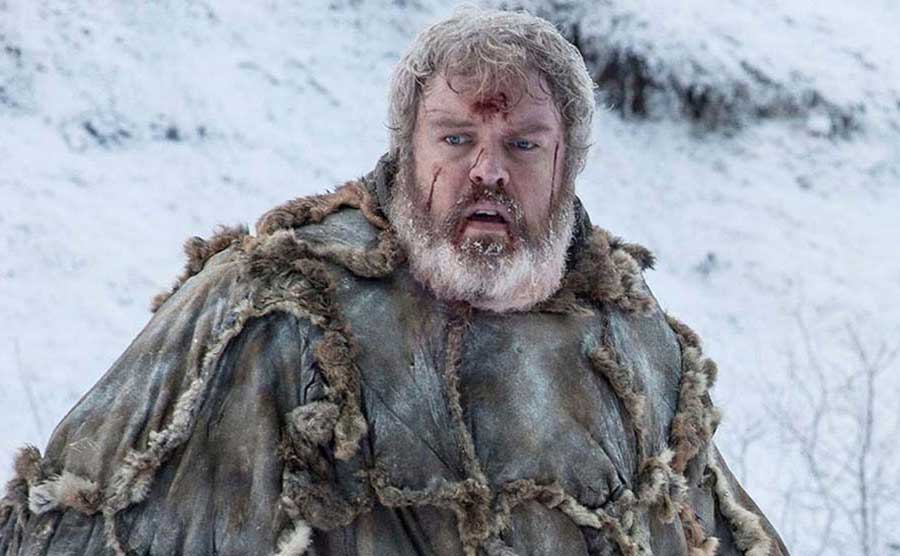 In the series, Hodor was a simpleminded servant of House Stark at Winterfell working in the stables. Hodor is simple-minded (i.e. mentally disabled). He is only able of saying one word, "Hodor". Although he can apparently understand complex instructions other people give him.
He worked with GOt for 23 episodes i.e. 2011–2014, 2016. Likewise, in 2012 and 2013, he acted for Ripper Street (TV series) as Barnaby Silver in 2 episodes. The same year (in 2013) Kristian's presence was visualized in Chronicles of Comic-Con and in The Wil Wheaton Project (2014).
Also, read Born in the family of Actors- GOT's Kristofer Hivju had a keen interest in acting. Also, build himself as a successful actor!!
Kristian Nairn's sexuality 
Born in Lisburn, Northern Ireland, Kristian Nairn also performed as a DJ alongside notable acts like Scissor Sisters. While having an interview with a Game of Thrones fan site, he shared about his sexuality saying,
"When you talk about 'the gay community,' you are talking about MY community… I AM aware of it, yeah, and I think it's really lovely. Again, it's a privilege, and I really mean that."
Furthermore, he said:
"a very small part of who I am on the whole, but nonetheless, in this day and age, it's important to stand up and be counted."
Nairn is believed to be single at present. Furthermore, we have no any information about his past relationship. We hope he finds someone special very fast!!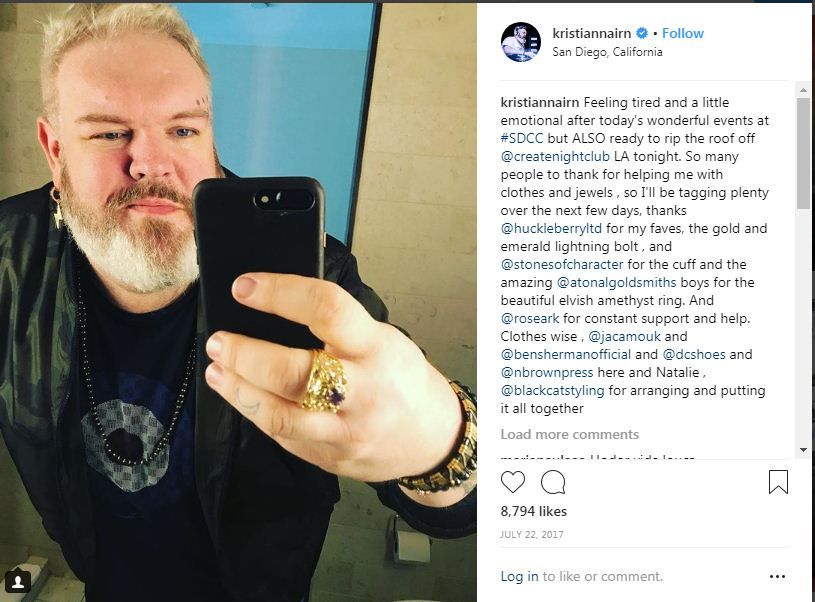 A short bio on Kristian Nairn:

Kristian Nairn is a Northern Irish actor and DJ. People mostly know him n for his portrayal of Hodor in the HBO fantasy series 'Game of Thrones.'. Furthermore, he has appeared in other movies and television series including 'Four Warriors' and 'Ripper Street'. More bio…
Reference: (gameofthrones.wikia.com, famousbirthdays.com)