Garcelle Beauvais' son Oliver Saunders married in quarantine! Find about Garcelle's recent feud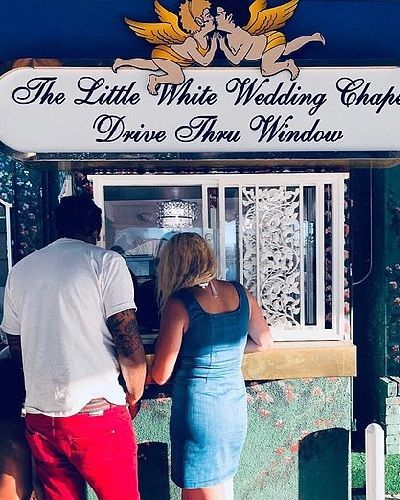 Due to ongoing coronavirus pandemic, many weddings have been canceled or postponed. But the son of RHOBH star Garcelle Beauvais, Oliver Saunders married his longtime girlfriend SamOli Saunders. She announced on 24th May 2020 that her eldest son Oliver walked down the aisle with Sam amid the coronavirus.
Garcelle posted three pictures on her Instagram account including a smiling shot of Oliver and Sam and the couple standing with their children. Beauvais wrote,
"Congratulations Oliver and Sam ❤️❤️ welcome to the family @samoli_saunders #wedding #family,"
Sam shared a glimpse of her wedding on her Instagram giving family, friends, and fans a glimpse of her and Oliver's low-key ceremony. By wearing protective face masks, the bride and groom exchanged vows in front of a small stand with a sign that read, "The Little White Wedding Chapel Drive-Thru Window."
Sam wrote,
"Who knows when we can have a wedding due to covid!?So we did the most important part of a wedding which is becoming one! Wedding reception after covid is over!"
Also read Stacey Weitzman and Henry Winkler's successful married life! Find about the couple's quarantine
Oliver Saunders children
Oliver and Sam were expecting their first child. His fiance gave birth to a baby boy Oliver Saunders Jr. on 22nd February 2020. Garcelle was very excited and happy to be a first-time grandmother after her son Oliver Saunders welcomed his first child.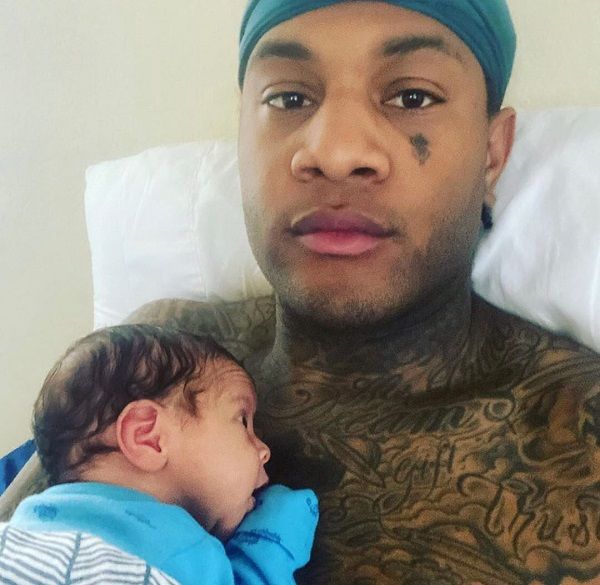 Garcelle shared the news on her Instagram. She wrote,
"Introducing my grandson #oliverjunior its Oliver's birthday but I received an amazing gift ❤️???? #familytime ???????????????? #younggrandma @samoli_saunders so full of love what should my grandma name be???,"
Grandmother Garcelle is already teaching her grandson to embrace the Los Angeles culture by sharing pictures of him in an LA Lakers onesie. She wants to spend more time with her grandson but she is unable to visit him due to coronavirus stay at home orders.
Garcelle Beauvais recent feud on RHOBH
There have been many dramas going on the Real Housewives of Beverly Hills cast. This time the drama is something as little as insulting each others' outfits. Garcelle is one of the new cast members of the show but she already has feuded with other women.
Kyle Richards tweeted about her outfit choice which was purple kneehigh boots. She wrote,
"Garcelle snickering that my outfit is hideous while wearing stretchy purple knee high boots with a pink suit dress … that her stylist picked for her #rhobh."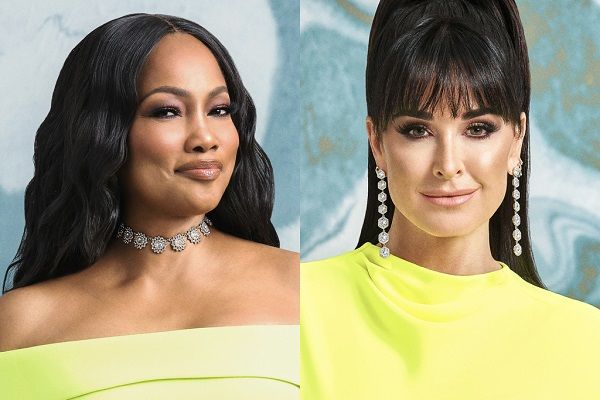 Likewise, in the most recent episodes, Garcelle argued that Richards had said a lot of nice things about her but failed to get to know her as a person, calling her out for being fake. She was seen laughing at the hideous outfit Richard had been wearing but later she said that she did not want to hurt her.
Also read Todd Chrisley and daughter Lindsie Chrisley's family feud escalates! Lindsie is disgusted with Todd as allegations round up against Todd!